Jared Leto's Thirty Seconds To Mars Announces New Album, Shares 'Stuck'
The album, 'It's the End of the World But It's a Beautiful Day,' is out in September.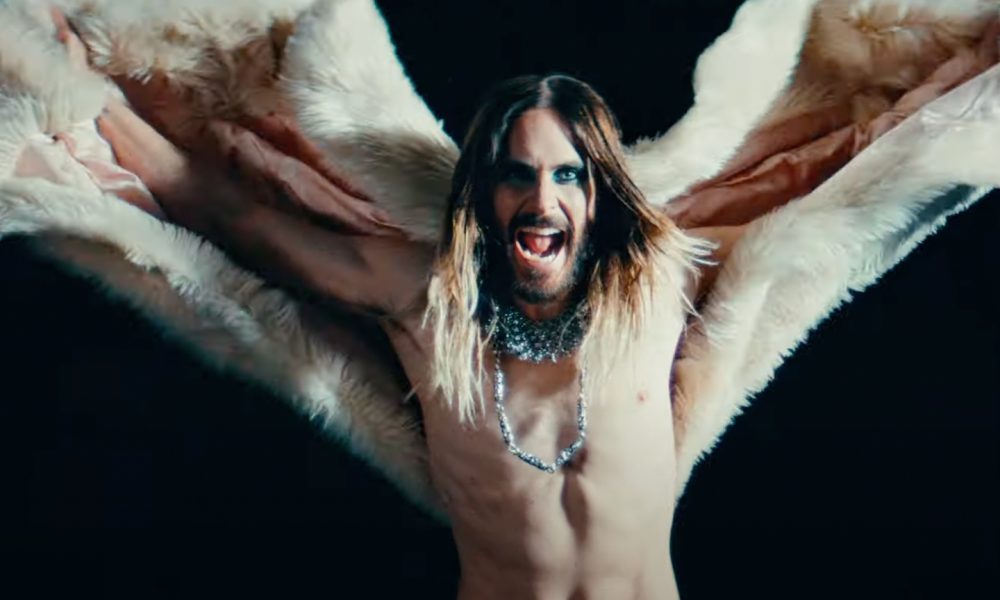 Jared and Shannon Leto's Thirty Seconds To Mars has announced a new project, It's the End of the World But It's A Beautiful Day. The album will arrive in September. To celebrate the release, the group has shared first single "Stuck."
"I knew I'd stay with you after just one touch/The way you move has got me/Stuck," sings Leto on the chorus for the track. The visual, which was directed by actor-songwriter Jared Leto features the siblings singing into the camera. Watch the video below.
Thirty Seconds To Mars – Stuck (Official Video)
According to Rolling Stone, "Jared explained that the video is a 'love letter to some of my favorite photographers,' including Richard Avedon, Irving Penn, Robert Mapplethorpe, Diane Arbus, and Herb Ritts, which 'changed the way I saw things and showed me new possibilities.'
Leto added in a statement, "It's very much a companion piece and a continuation of a journey started with 'Up In The Air,' a celebration of art, design, fashion, and the remarkable people who bring them to life. It is a love letter to the power of movement and connection, a testament to the awe-inspiring potential of people who don't necessarily fit so neatly in – but make the world so much more fascinating."
It's an exciting time for fans of the alternative rock group. The band will be performing at the wildly anticipated When We Were Young Festival in Las Vegas on October 21 and 22. The fest, which will feature headlining sets from Blink-182 and Green Day, will also feature performances from The Offspring, Good Charlotte, 5 Seconds of Summer and All Time Low, Yellowcard, Sum 41, Pierce the Veil, Gym Class Heroes, Michelle Branch, Rise Against, Thrice, Simple Plan, New Found Glory, and many more.
Pre-order It's The End Of The World But It's A Beautiful Day.
It's the End of the World But It's a Beautiful Day Tracklist:
Stuck
Life is Beautiful
Seasons
Get Up Kid
Love These Days
World On Fire
7 to 1
Never Not Love You
Midnight Prayer
Lost These Days
Avalanche