Billie Eilish Officially Releases Her Drake 'Hotline Bling' Cover
The song was originally featured on 2018 Record Store Day release.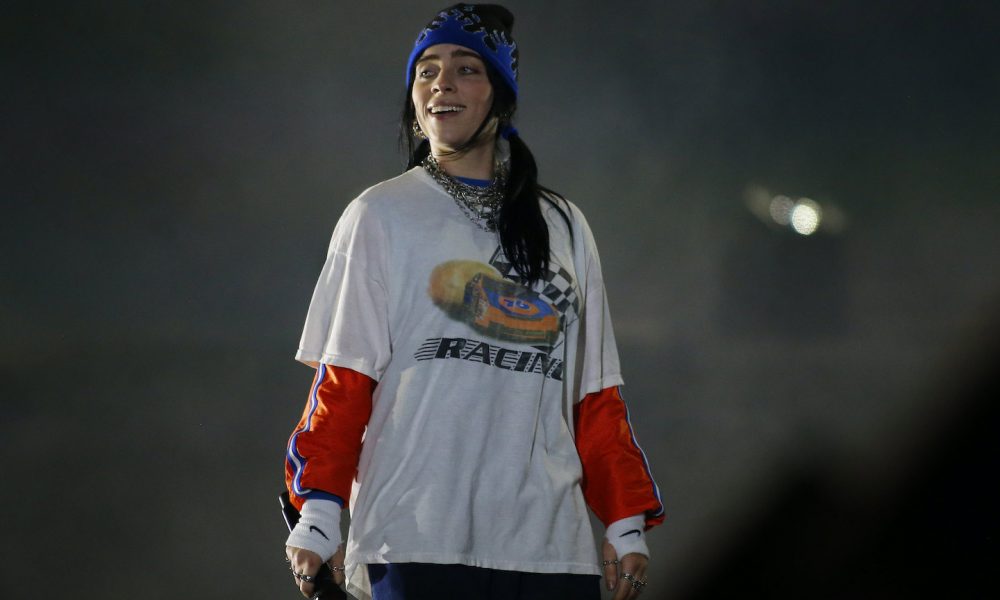 Billie Eilish stans, rejoice – she has finally released her much-beloved cover of Drake's "Hotline Bling," simply titled "hotline (edit)," on streaming platforms. However, while her original cover clocks in at a little over two minutes, this version is exactly one minute long.
First released as a B-Side to her single "Party Favor" on 7-inch vinyl for 2018's Record Store Day, Billie's cover of Drake's 2015 hit offered a new take on the song, slowing down the tempo and adding ukulele and synth to completely shift the genre. Fans remember hearing the cover live as early as 2017, however, when Billie used to sing part of the cover as a segue into "Party Favor." Her version was then made available on Soundcloud in June 2018, but was unavailable to stream on popular platforms like Spotify and Apple Music.
Why now? Billie's version of "Hotline Bling" has recently gained traction as a popular TikTok sound, namely a clip of the song's instrumental bridge. The minute-long version, "hotline (edit) features this section and the following chorus.
The cover was dropped quietly, without Eilish promoting it on social media, but the artist has been vocal about stepping back from the Internet. Recently Eilish visited Conan O'Brien's podcast, where she explained, "I'm a person who goes on the internet… And to change nothing about the person I am or the life that I live, and to just keep doing what I do over the years, and slowly the videos that I'm watching and the things that I see on the internet are about me. 'Eww, stinky.' I don't like that," she said.
Prior to this drop, Billie's most recent release was April's "Never Felt So Alone," a collaboration with Labrinth. An earlier version of the track premiered last year on HBO's Euphoria, for which Labrinth does the score. Last month, Eilish made a surprise appearance at the English singer's Coachella set to perform the duet, returning the favor from last December when Labrinth joined a show on Eilish's tour.