Billie Eilish And Reverb Partner With Lollapalooza To Use Solar Powered Intelligent Battery Systems
The zero-emissions battery systems will partially power Eilish's forthcoming set.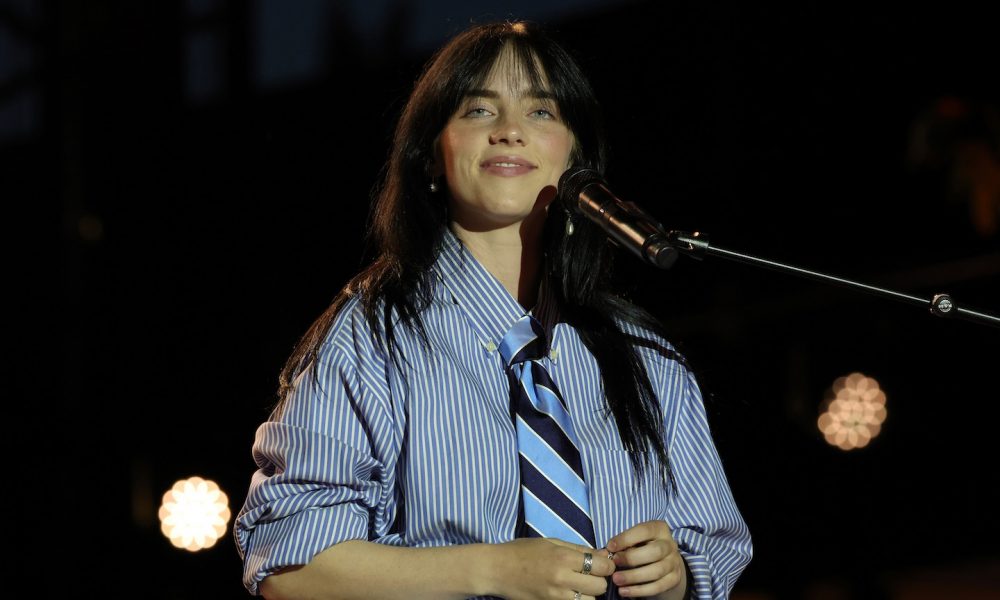 Billie Eilish is joining forces with environmental non-profit Reverb and Lollapalooza in bringing solar-powered, intelligent battery systems to Billie Eilish's highly anticipated headlining set at Lollapalooza in Chicago, Illinois on Thursday, August 3.
The zero-emissions battery systems partially powering Billie Eilish's forthcoming set, supplied and managed by Overdrive Energy Solutions, will be charged via a temporary onsite "solar farm" and will serve as a powerful demonstration of clean energy technologies that can drastically reduce live music's greenhouse gas pollution and accelerate the shift away from fossil fuels.
This groundbreaking effort is part of the Music Decarbonization Project that Eilish helped launch and fund, and is REVERB's campaign to advance innovative climate solutions to directly eliminate carbon emissions created by the music industry.
This bold and revolutionary move will be a powerful example of an emerging clean energy solution that can help rapidly reduce the carbon emissions of live music. The goal at Lollapalooza is to further prove clean energy technology's ability to provide power to large stages and drive the music industry toward a future that is less reliant on highly polluting diesel generators.
"We hope and believe this will be a watershed moment for the music industry." says Adam Gardner of REVERB. "There are real climate solutions available right here, right now. By showcasing this technology with one of the biggest artists in the world, on one of the most revered festival stages, we're accelerating the necessary transition toward a decarbonized future, for music and beyond."
Last week, Spotify announced an extension of the Billions Club, a digital series that will star Eilish, Bad Bunny, and Post Malone.
The playlist first launched in 2020 as home to all of the songs on Spotify that have hit the major milestone of surpassing one Billion streams. To further celebrate artists achieving this milestone, Spotify has gifted them with the now famous Billions Club plaque—a celebratory memento recognizing this incredible achievement! Over the years, we have seen artists getting creative with their plaques—from eating meals off of them to getting pedicures out of the bowl-shaped plaque.
Listen to the best of Billie Eilish on Apple Music and Spotify.