Vinyl Reissue For Billy Preston's Second Apple Album 'Encouraging Words'
The album, first released in 1970, was co-produced by the artist and George Harrison.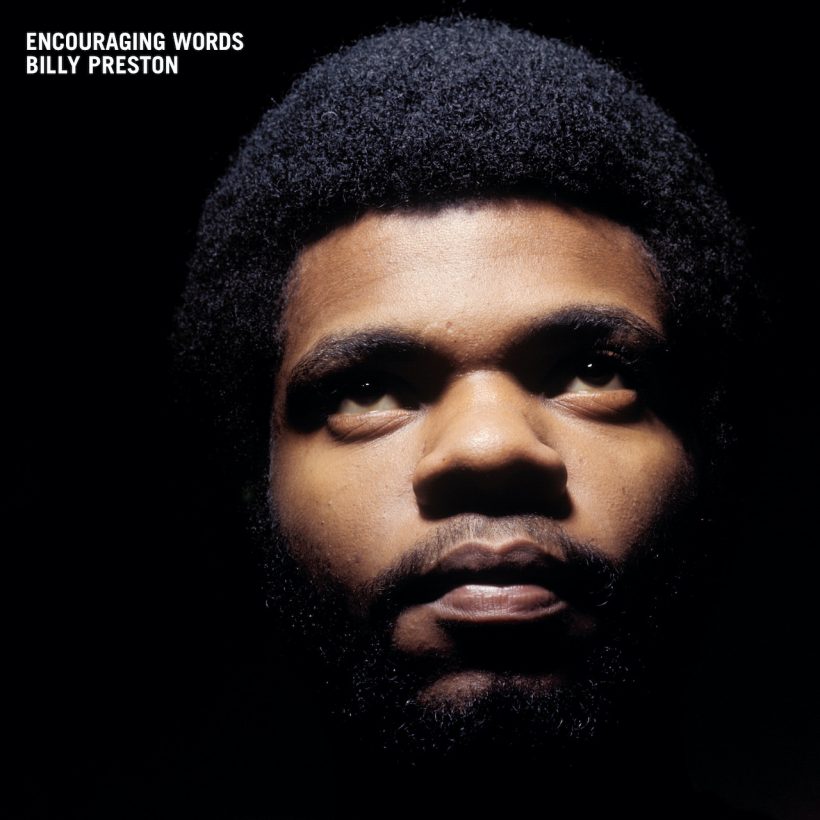 Eclectic soul virtuoso Billy Preston's Encouraging Words, his second of two albums recorded for The Beatles' Apple label, will be released on vinyl on October 22 via Apple Corps Ltd./Capitol/UMe.
Preston, who has just been inducted into the Rock & Roll Hall of Fame, was a highly valued collaborator of The Beatles, just as he was the Rolling Stones, in addition to his stellar solo work. Encouraging Words was first released on September 11, 1970, co-produced by the artist and George Harrison.
Among the notable features of the LP is that it included the first released versions of two of Harrison's most loved songs, "All Things Must Pass" and "My Sweet Lord," two months before George's own versions on his All Things Must Pass masterpiece, recently reissued in expanded form for its 50th anniversary.
Billy Preston - My Sweet Lord
Encouraging Words is an exhilarating collection of songs tinged with blues, soul, gospel, and rock'n'roll, and was described by Record Collector in 2010 as "one of the finest titles in the Apple Records catalog." Keyboard great Rick Wakeman told BBC Radio 4's John Wilson that he considered Preston's two Apple albums to be "absolute gems – a perfect combination of gospel and funk."
The album also includes Preston's version of The Beatles' "I've Got A Feeling," from their Let It Be album released some four months earlier. Other highlights include the gospel-infused opener "Right Now" and "Sing One For The Lord," the latter co-written with Harrison. His brilliance as a keyboard player is to the fore on such tracks as "Let The Music Play," "When You Are Mine," and the closing "You've Been Acting Strange."
Preston's friendship with the group went all the way back to 1962 when, at the age of just 16, he was in Little Richard's touring band when they played in Liverpool, with The Beatles as the opening act. In 1969, he played on the Abbey Road songs "Something" and "I Want You (She's So Heavy)" and then was credited on the single "Get Back," listed as by "The Beatles with Billy Preston." "The greatest surprise was when the record came out," Billy said in 2002. "They didn't tell me they were going to put my name on it! The guys were really kind to me."
He played with the quartet again at their famous rooftop concert on the roof of Apple Corps on January 30, 1969. He'll soon be seen taking part in the sessions for the Let It Be album and film, when filmmaker Peter Jackson's documentary series The Beatles: Get Back debuts on Disney+ on November 25, 26 and 27.
Pre-order Billy Preston's Encouraging Words, which is released on vinyl on October 22.