BLACKPINK Star In New 'Home Of Classics' Adidas Campaign
The girl group are coming off two headlining performances at the Coachella Valley Music and Arts festival.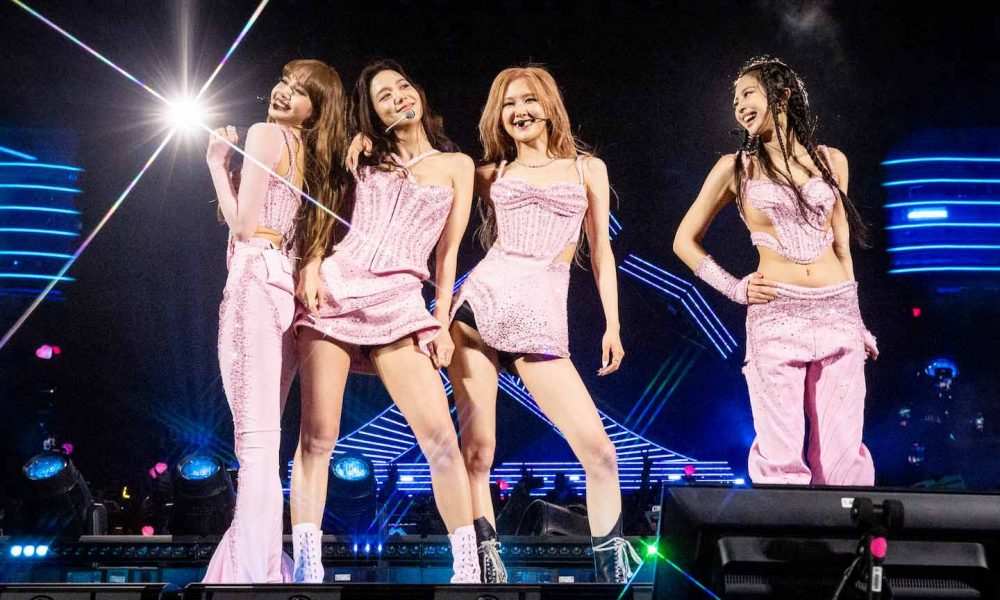 BLACKPINK are nearly as iconic in fashion as they are in music, and their latest campaign for Adidas proves that point. Continuing the partnership between the girl group and the sportswear brand, BLACKPINK star in "HOME OF CLASSICS," shared via Adidas Korea's social media.
The new campaign was first teased last week with a group shot of the four members in Adidas' new styles, followed by solo shots of Jisoo, Jennie, Rosé, and Lisa posted throughout the week. Today, a video was released featuring all four girls in a home setting, relaxing by looking through Polaroids, playing an old arcade machine, cuddling a kitten, and practicing guitar as they welcome the viewer to their "home of classics."
adidas Originals | HOME OF CLASSICS with BLACKPINK
BLACKPINK and Adidas have been teaming up for promotions since 2020 now. "HOME OF CLASSICS" follows their appearances in the "Change Is a Team Sport" and "Watch Us Move" campaigns. BLACKPINK are known to sport Adidas in their own active lifestyles, often wearing the brand in their dance practice videos. Fans have long awaited a collaboration line between the group and the brand, but there have been no new updates on that front.
The girl group is coming off of a busy April, in which they headlined two weekends at the Coachella Valley Music and Arts Festival. Speaking to MTV News about the experience, the group reflected, "It is such an honor to headline at a place where so many different people who love music gather together. We never expected this kind of opportunity to come to us. It means a lot to us to be invited to stand on such a huge stage to represent our language and culture. We hope that our stage inspires people to dream big, and we hope that our music shows that music truly goes beyond language."
Listen to the best of BLACKPINK on Apple Music and Spotify.