Blu DeTiger Turns Up The Heat With 'Hot Crush Lover'
''Hot Crush Lover' is about letting go and opening yourself,' explains the singer-songwriter and bass prodigy.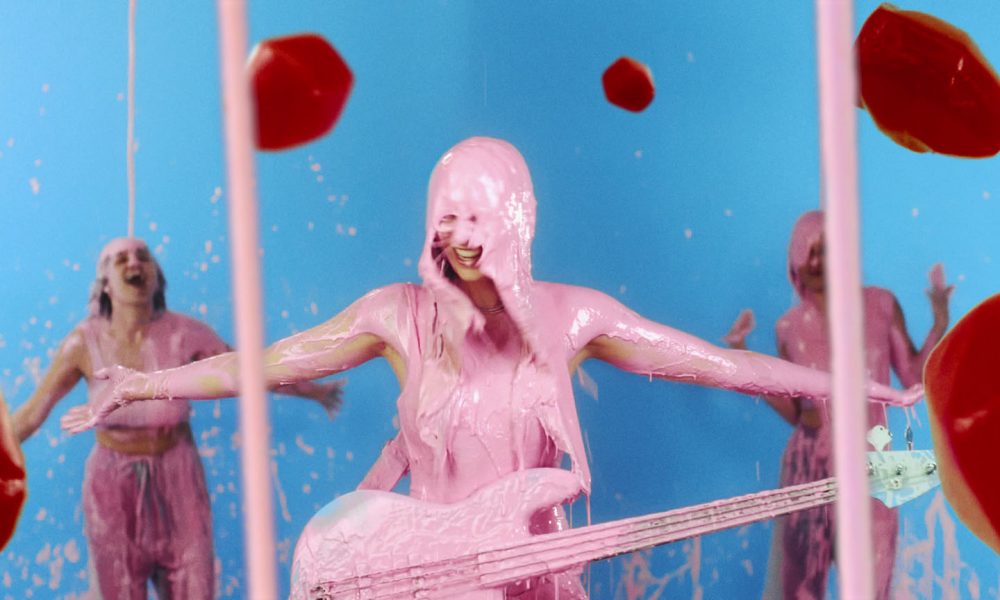 Singer-songwriter and bass prodigy Blu DeTiger has shared her newest single, "Hot Crush Lover," an energetic and irresistible pop song, produced by John Hill (Rihanna, Charli XCX). DeTiger's first release of 2022, and one of her first singles since signing to Capitol Records, "Hot Crush Lover" serves as an enticing follow-up to her 2021 debut EP, How Did We Get Here?, which amassed over 90 million streams.
Accompanying the single is a colorful music video, directed by Will Kindrick (Neon Trees, Ice Cube). Inspired by childhood nostalgia, the visual is filled with bodega candy and plenty of pastel slime.
"'Hot Crush Lover' is about letting go and opening yourself up to the possibility of meeting someone else," the New York-based artist said in a statement. "It's about snapping out of how you're feeling, gaining some confidence, and learning to have fun and live your life uninhibited. The video is meant to reflect this feeling. It's wild, colorful, fun, to the point where eventually I'm dripping in slime."
2022 has already been an action-packed year for DeTiger. In January, the bassist joinedBleachers for their performance on Saturday Night Live. She also appeared alongside Olivia Rodrigo in the new Disney+ documentary, Driving Home 2 U, playing bass on the live rendition of Rodrigo's song, "Brutal." Earlier this month, she collaborated with GAYLE on the rising pop star's song,"e-z."
This spring, DeTiger is scheduled to play a number of live performances across the US and Europe, including stops at major music festivals such as Bonnaroo, Great Escape, and Governor's Ball.
Listen to "Hot Crush Lover" here and scroll down for a complete list of tour dates.
Blu DeTiger Spring Tour Dates
April 7 – Northwestern Show – Evanston, IL
April 30 – Kantine – Berlin, Germany
May 4 – Le Pop Up! – Paris, France
May 5 – Botanique – Brussels, Belgium
May 7 – Melkweg – Amsterdam, Netherlands
May 10 – Colours – London, UK
May 12 – Great Escape – Brighton, UK
May 14 – Deaf Institute – Manchester, UK
May 22 – Hangout Fest – Gulf Shores, AL
May 27 – Lightning In A Bottle – Bakersfield, CA
May 28 – Red Rocks – Denver, CO
May 29 – BottleRock – Napa, CA
June 10 – Governor's Ball – New York City, NY
June 15 – Bleachers Show – Atlanta
June 16 – Bonnaroo – Manchester, TN
June 23 – Electric Forest – Rothbury, MI