Brad Paisley Sets Friday Livestream To Introduce New Music Videos
The event will feature Paisley with Variety journalist Chris Willman.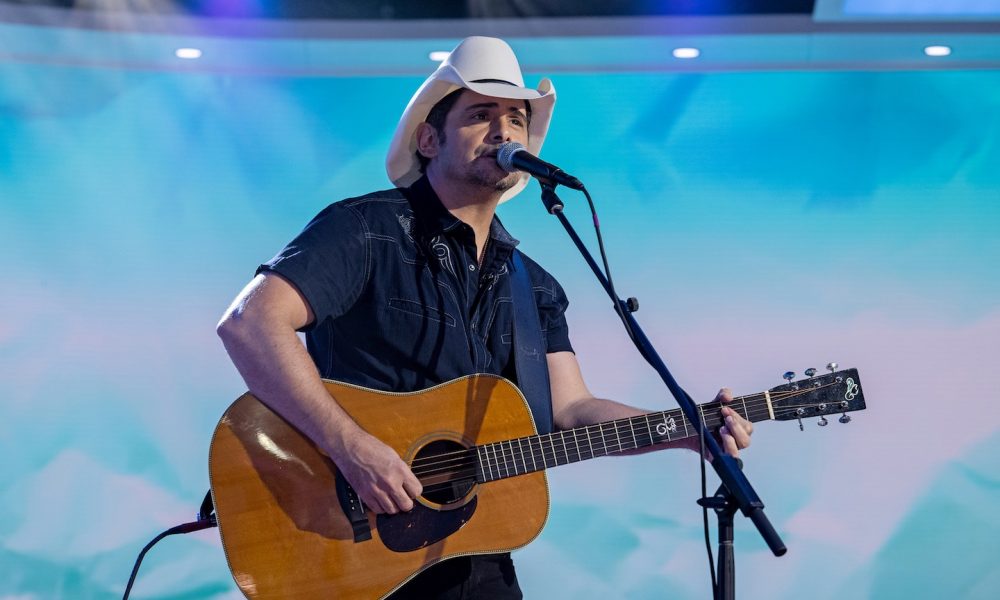 With new music promised later this week, country giant Brad Paisley has announced a live stream event for Friday (29) at 12 noon Central, at which he will premiere the music videos for two new songs, "Son Of The Mountains" and "The Medicine Will."
The event will feature Paisley with Variety journalist Chris Willman, and comes in the wake of Paisley's release of "So Many Summers" in June and "Same Here" in February. The new material will feature on Sons Of The Mountains, his upcoming first album for EMI Records Nashville/Universal Music Group Nashville, which is due later this year.
On Sunday, Paisley closed out this year's Beach Life Festival, the three-day event on the sand of Redondo Beach's Seaside Lagoon in Los Angeles, at which he told the audience: "This is the most beautiful festival I've ever seen, I think. Look at this spot. It seems like you don't need me at all. Like you'd be coming down here anyway."
Lisa Jacobs wrote of his performance in Daily Breeze: "The show was dynamic, complete with stunning coordinated videos, a life-sized lookalike Paisley puppet, a tribute to the U.S. military, a guitar giveaway to a little girl wearing a fuscia cowboy hat — and even a marriage proposal." The festival also featured sets from such names as the Marshall Tucker Band, Chris Isaak, Jack Johnson, Wynonna Judd, Cody Jinks, Midland, the Avett Brothers, and the Doobie Brothers.
Dan Mackintosh added in Country Standard Time: "He sang his funny songs ('Alcohol') and serious ones ('This Is Country Music'), and even threw in a few newer ones, such as 'So Many Summers.' His songs also incorporate plenty of fiddle and steel guitar, and he put on one fantastic festival-closing show."
Sons Of The Mountains will be Paisley's 13th studio album since he debuted with Who Needs Pictures in 1999, but his first since Love and War in 2017.
Pre-order the first four tracks from Brad Paisley's Sons Of The Mountains.