Brad Paisley's 'Same Here' Features Ukrainian President Volodymyr Zelenskyy
The poignant song is unveiled on the first anniversary of the start of the war in Ukraine.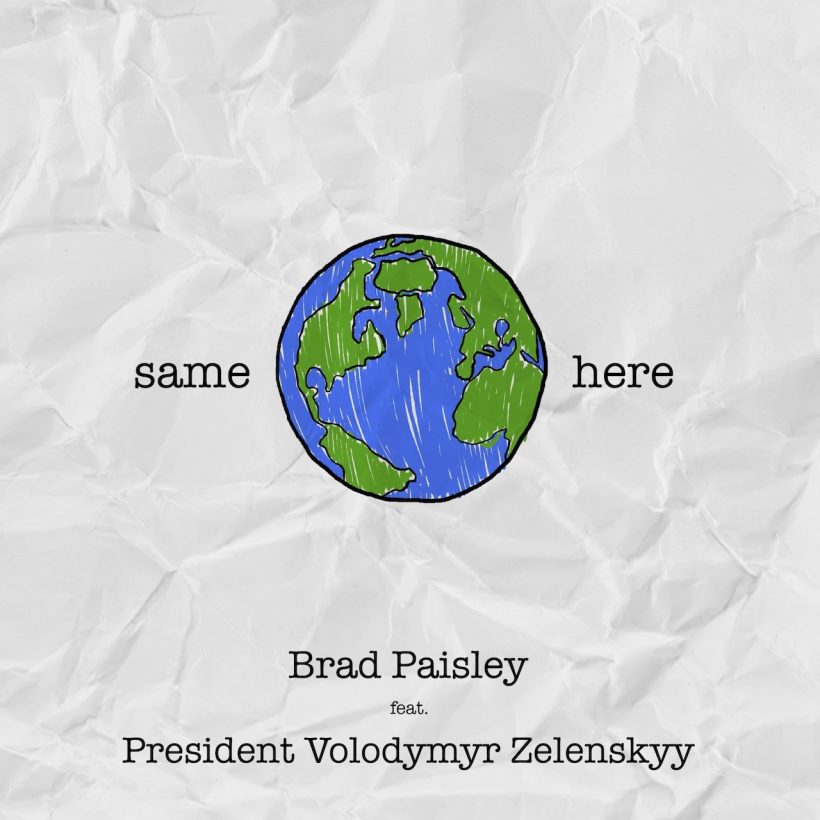 Brad Paisley's first song from his first album since signing to Universal Music Group Nashville has been released today (24). "Same Here," written by the country hero with Lee Thomas Miller and Taylor Goldsmith and produced by Luke Wooten, features a special appearance by Ukrainian President Volodymyr Zelenskyy, and is unveiled on the first anniversary of the start of the war in Ukraine.
Paisley's Son of The Mountains album will be released later this year. Paisley says that the album "is a collection of songs that I've been writing and working on for a while now. The music encompasses a lot of big themes and perspectives from a kid that came from a small town in West Virginia after having seen a bit of the world. The record doesn't shy away from reflection, real life and situations that are going on and what I think country music is – which is truth.
"'Same Here' with President Zelenskyy is one of the pieces of this album that represents so much a part of my journey from West Virginia to now," Paisley continues. "One of the prevailing themes on this album is freedom. That's something I truly believe in, and think is our most precious gift as Americans. The song is grounded in observing life in the United States, then to people from other countries who speak different languages and to one across the ocean that's at war. We start to realize how similar we all are."
He goes on: "That's one of the things the President says in the song, 'There is no distance between our two countries in such values.' They are longing for what we as Americans have already. It's heartbreaking watching this struggle in modern time for freedom and democracy and the ability to just simply be who they want to be in peace.
"And this song is something that I hope resonates not only with my fans and people in America, but people anywhere that feel a similar desire to be free and safe and happy. Because I really do believe that as human beings when you take away the banners that determine what country we all live in, we all want the same things."
Proceeds from "Same Here" will go to UNITED24 for their Rebuild Ukraine program launch, by President Zelenskyy, as the main venue for collecting charitable donations to rebuild and restore homes damaged by the current war. The reconstruction plan is the largest rebuilding project in Ukraine since the second World War. Brad's relationship with the Ukrainian leader grew from his participation in the charity telethon Ukraine: Answering the Call in 2022, broadcast in prime time in the US. Last month, Paisley was named an ambassador for UNITED24. You can donate to the charity here.
Buy or stream "Same Here."