Olivia Rodrigo, Sam Fender, And Holly Humberstone Win Big At 2022 BRIT Awards
The show took place February 8 at the O2 Arena in London.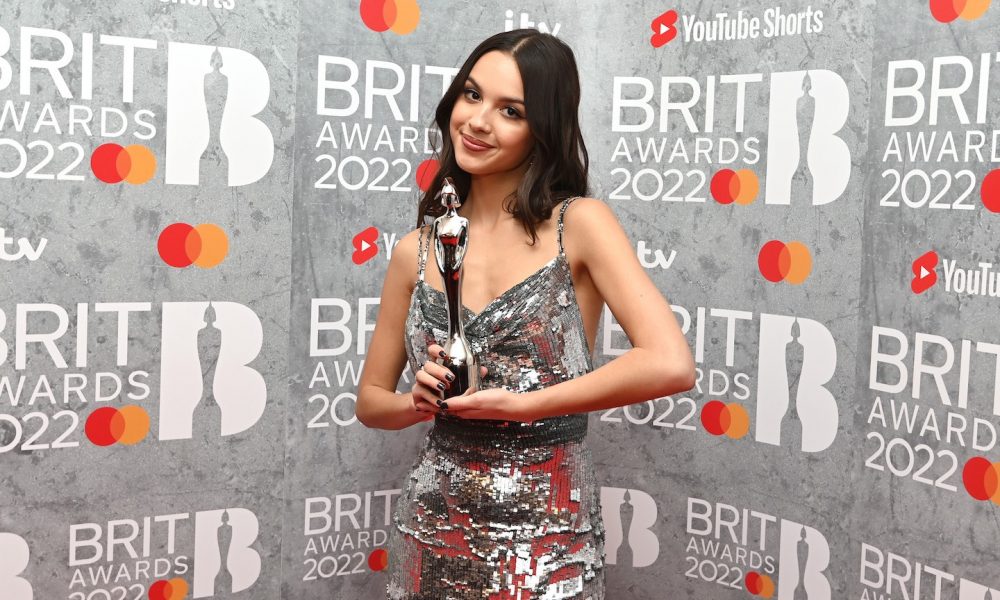 The 2022 BRIT Awards commenced on February 8 at the O2 Arena in London along with with an all-star lineup of performers and nominees. Olivia Rodrigo, Sam Fender, Billie Eilish, and Holly Humberstone were all big winners, alongside mainstays such as Adele and Dua Lipa.
Adele took home awards for Artist of the Year and Song of the Year, respectively, while Sam Fender received the nod in the Rock (Alternative) category. Fender was also nominated in the Artist of the Year category and the Album of the Year category for Seventeen Going Under.
Seventeen Going Under received rave reviews upon its release, including a glowing five-star report from The Guardian, which said, "Seventeen Going Under is an album rooted in 2021 that, in spirit at least, seems to look back 40-something years, to the brief early 80s period when Top of the Pops played host to the Specials and the Jam. The result is really powerful."
Olivia Rodrigo proved her power in the international categories at the ceremony, who won International Song of the Year for her omnipresent smash "Good 4 U." The award follows recent news that Rodrigo is set to be honored as Billboard's Woman of the Year.
"Olivia's trajectory to superstardom is the stuff of pop music legend," said Hannah Karp, Billboard's Editorial Director, in a statement. "Her talents as a storyteller and songwriter have made Olivia one of the most authentic and exciting new artists to explode onto the scene in years. Connecting with audiences across generations through emotionally charged songs about heartbreak, jealousy and growing up, she's achieved absolutely incredible chart success for a debut artist. We are thrilled to celebrate her unique voice and the enormous impact she's had on fans around the globe in such a short time."
Billie Eilish also took home an international award, winning International Artist of the Year. Other winners include Holly Humberstone, who was celebrated in the Brits Rising Artist category, and Becky Hill, who took home honors in the Dance category.