The Cadillac Three Shares Video For 'This Town Is A Ghost'
The track is dedicated to Jaren Johnston's late father, Jerry Ray Johnston.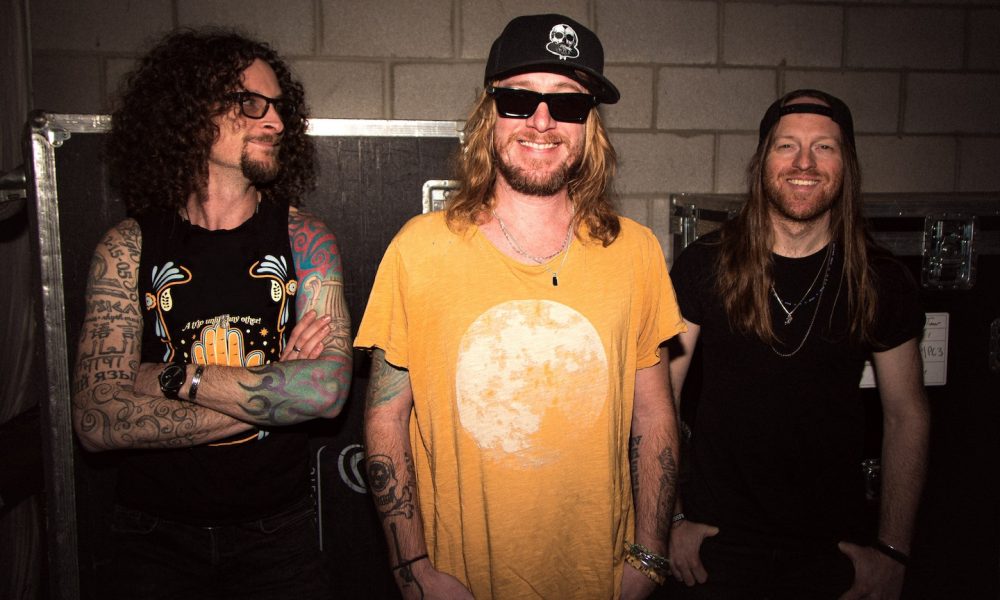 The Cadillac Three has shared a music video for their 2023 track "This Town is a Ghost." The track is dedicated to Jaren Johnston's late father.
Regarding the video, Johnston says, "As we pulled into probably the most eerie venue in America, I steadied my hand with a cup of coffee on the bus, knowing it would be a long day. The 'This Town Is A Ghost' video shoot was me in a haunted pool all day, surrounded by pictures of my father and my life as a kid, while singing the song over and over again. As hard as some of the day was, I found it almost therapeutic, in a way. I was able to get out emotions I hadn't released yet. Luke Hutcherson did a great job capturing how I felt that day. We are really proud of how it came out." Check out the video below.
Written about the passing of Johnston's father in 2022, the deeply personal song details a life marred by the loss of a loved one. And while the track was written about Johnston's own struggles with loss, it's easy to see how the song carries a universal message about being forever changed by losing special people in life or in love.
Punctuated by the band's signature guitar riffs and genre-defying sound, the poignant "This Town Is A Ghost" highlights a serious note for the freewheeling trio without scaling back on any of the expert musicianship that makes TC3 so beloved. Johnston's father is the late Jerry Ray Johnston, drummer for the Grand Ole Opry and country music band Bandana, for which TC3's current tour is named.
Leaving a lasting impression on fans across the globe with their distinct sonic tendencies, The Cadillac Three's genre-fusion tracks are rooted in country storytelling, rock grooves, and Music City homegrown psychedelic jams. You can always count on frontman Jaren Johnston, drummer Neil Mason, and lap steel-ing bassist Kelby Ray to bring the party.
Listen to the best of The Cadillac Three on Apple Music and Spotify.