Charles Aznavour, The "French Frank Sinatra", Dies Aged 94
In a career lasting 80 years, the iconic singer sold more than 180 million records and featured in over 60 films.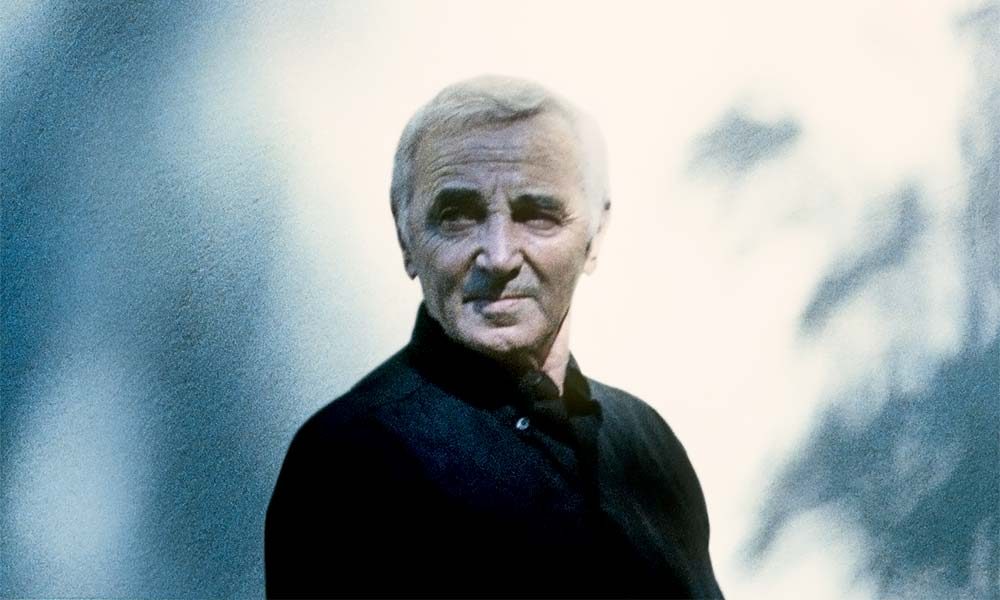 French singer and songwriter Charles Aznavour has died at 94 after a career lasting more than 80 years, a spokesman for the star has confirmed. The iconic singer died at one of his homes in the south east of France, though at the time of writing a cause of death has not been revealed.
The world famous performer, born to Armenian immigrants, sold more than 180 million records and featured in over 60 films. He was arguably best known for the 1974 hit he co-wrote with frequent collaborator Herbert Kretzmer, the much-covered  'She', by which time he had already been recording for some 25 years. The song was later famously performed by Elvis Costello in the opening credits of Richard Curtis' film Notting Hill starring Hugh Grant and Julia Roberts, and returned to the UK top 20 as a result. Such was the popularity of Aznavour's version that he recorded it not just in the original French ('Tous Les Visages de l'Amour') and English, but in French, German and Italian.
The singer was due to take on a seven-date tour across France and Switzerland, starting in November this year. He had recently returned from a tour in Japan, having been forced to cancel concerts this summer due to a broken arm.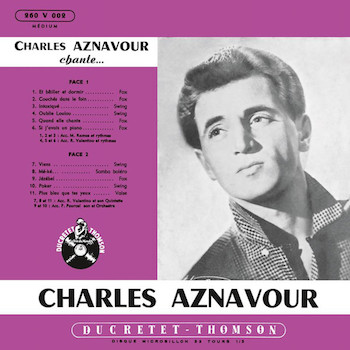 Aznavour recorded more than 1,200 songs in seven different languages and performed in 94 countries. Dubbed "France's Frank Sinatra", he wrote his own songs on taboo subjects about marriage, homosexuality and male expression of emotions. His 1973 hit, 'What Makes A Man', was about a gay transvestite.
The artist's huge worldwide following as a performing artist extended to the United States. The New York Times wrote in a 1978 review of his Carnegie Hall show in New York, a venue he had already been playing for over 20 years: "He is an actor, a mime, as much as he is a singer, those huge eyes serving as expressive an introduction to a song as a musical passage might. And he is almost a dancer in the way he uses his body, the jaunty walk on the balls of his feet, the graceful movement backward and forward, the clutching, hugging, swaying that become motivating elements of his songs."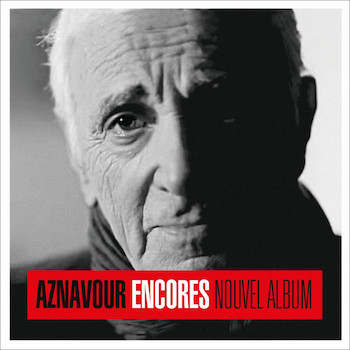 Still performing to packed stadiums well into his 90s, Aznavour continued to write songs about his life, including his Swedish wife, with whom he enjoyed 50 years of marriage. In addition to his singing career, he was a successful actor and played the lead in the 1960 film Shoot The Piano Player. He also appeared in the Oscar-winning The Tin Drum, playing a kindly toy seller.
Elsewhere, Aznavour was heavily involved in charity work and founded an organisation after the 1988 Armenian earthquake with friend Levon Sayan. In 2009 he was appointed ambassador of Armenia to Switzerland and he also became Armenia's delegate to the United Nations in Geneva. He was awarded a star on the Hollywood Walk of Fame in 2017.
"The French approach to writing songs is much more serious than in the English-speaking world," Aznavour once said. "A song is more than just an entertainment. Writing is a serious matter and listening is a serious matter too."
Format:
UK English