'She' May Be The Song We Can't Forget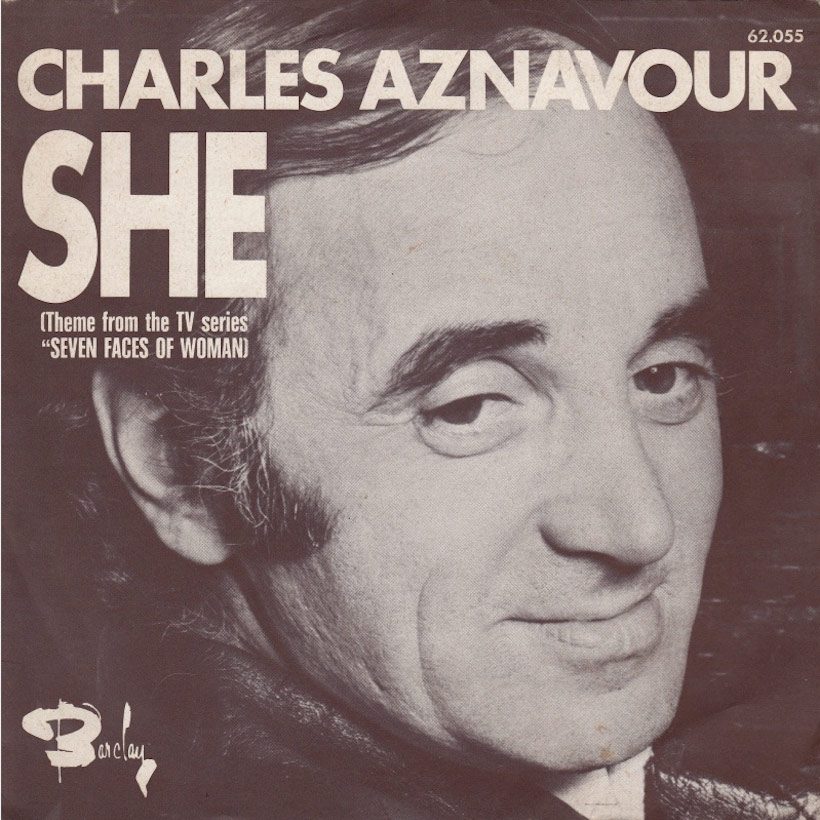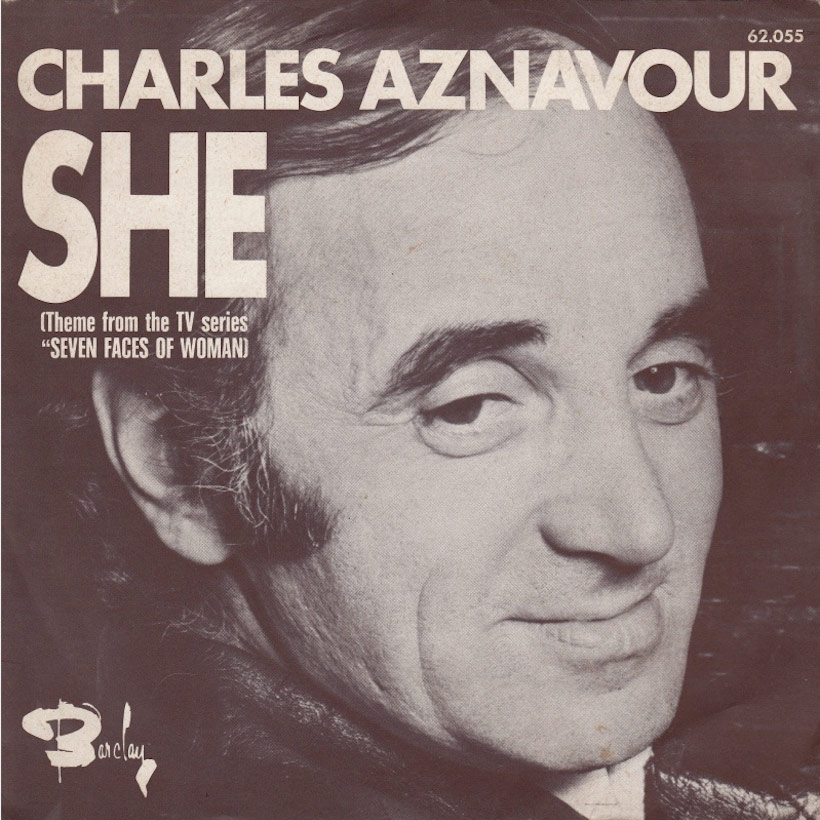 This week 44 years ago, British record-buyers went mad for a song written by a quintessential French romantic vocalist. He was Charles Aznavour, and he wrote it with Herbert Kretzmer, the man who also composed the lyrics for the English adaptation of Les Misérables. The song, of course, was 'She.'
In the last singles chart of June 1974, Aznavour's English recording of the ballad raced from No. 11 to overtake the likes of Showaddywaddy and Sparks and claim top spot. It stayed there for four weeks, eventually giving way to George McCrae's 'Rock Your Baby.'
It was a remarkable new international first for Charles Aznavour, sometimes called "France's Frank Sinatra," who'd already been recording for some 25 years by then. 'She' would become such an international smash that public demand called for Aznavour to record it not just in the original French ('Tous Les Visages de l'Amour') and English, but also in French, German and Italian.
Charles Aznavour, who has sold more than 100 million records, turned 90 years old on May 22 and continues to lead an active career — in fact, he's playing a show tomorrow night, July 1, in Rome, and has a Greek Theatre show lined up for 13 September in Los Angeles.
'She' went on to attract endless cover versions and musical references, including Elvis Costello's reading of it for the 1999 movie Notting Hill, which became a UK top 20 success. Here's Charles with the English hit and the French original, along with his collaborative reading with Bryan Ferry. That's followed by Elvis, then The Cure, whose inclusion may seem incongruous, but listen closely to the first few seconds!
Format:
UK English