Chief Keef Set To Perform 'Finally Rich' At Smoker's Club Fest
Keef's debut album was originally released in 2012.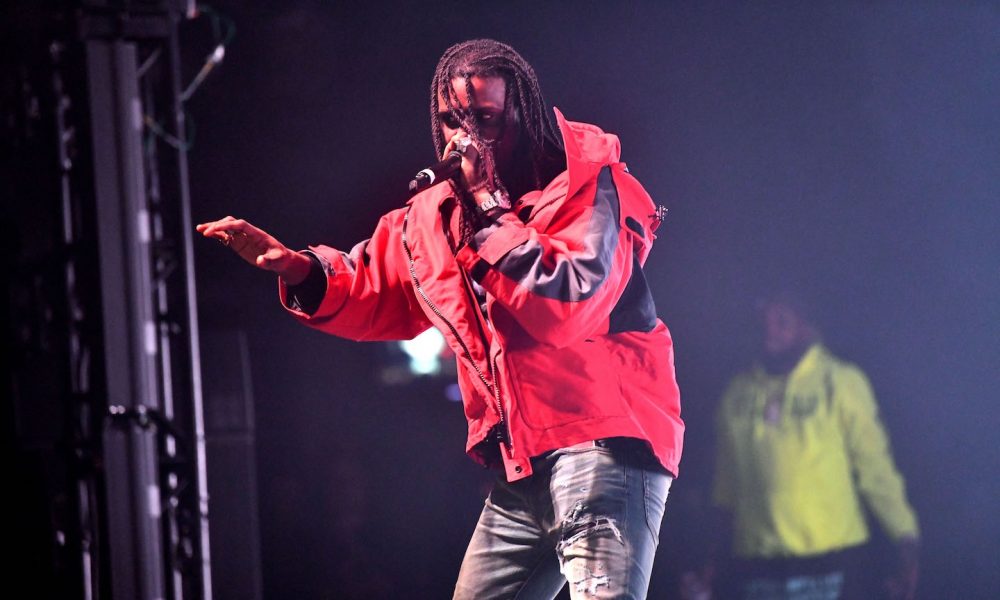 Chief Keef will be performing his debut album, Finally Rich at the Smoker's Club Festival on April 30.
The album is a classic in modern rap music, receiving near-universal acclaim and inspiring a generation of MCs both in his hometown of Chicago and across the country. Pitchfork wrote, "Chief Keef's major label debut stays true to the mixtapes that got him noticed, and proves that the young Chicago rapper has more potential than his detractors might have hoped."
Kid Cudi, A$AP Rocky, and Playboi Carti are the event's headliners. The Smoker's Club Fest, set to be hosted at the Glen Helen Amphitheater in San Bernardino, will also feature Schoolboy Q, Wiz Khalifa, 2 Chainz, Ferg, Joey Bada$$, Flatbush Zombies, Dom Kennedy, Yung Lean, Lupe Fiasco, Rico Nasty, Wale, and more.
"WE'RE BACK," the music festival wrote on Twitter alongside its tour poster. Tickets for the festival go on sale Monday, January 24, and start at $223, while VIP entry for the music event costs $409. The event will be hosted by the Smoker's Club founder Shiest Bubz.
Recently, the vinyl version of Kid Cudi's Man On The Moon III: The Chosen broke two US chart records. The rapper's seventh studio LP was originally released on December 11, 2020 as a digital album and via streaming services. Its CD edition arrived on June 18, 2021.
Playboi Carti's critically acclaimed, sophomore album, WHOLE LOTTA RED, was recently RIAA certified Gold, amassing over 500,000 units in sales.
Playboi Carti landed his first No.1 album on the Billboard 200 with the release of WHOLE LOTTA RED. The album, released on Christmas Day 2020, sold 100,000 units and received 160 Million global streams within its first week. In addition, WHOLE LOTTA RED trended No.1 upon its release on Twitter, and tracks from the album held three out of the top ten trending spots at YouTube including No.1 upon release.
Visit The Smoker Club's official website for more information.