City Girls Double-Dip On New Singles With 'Pinata'
'Pinata' arrives just one day after they dropped 'I Need A Thug.'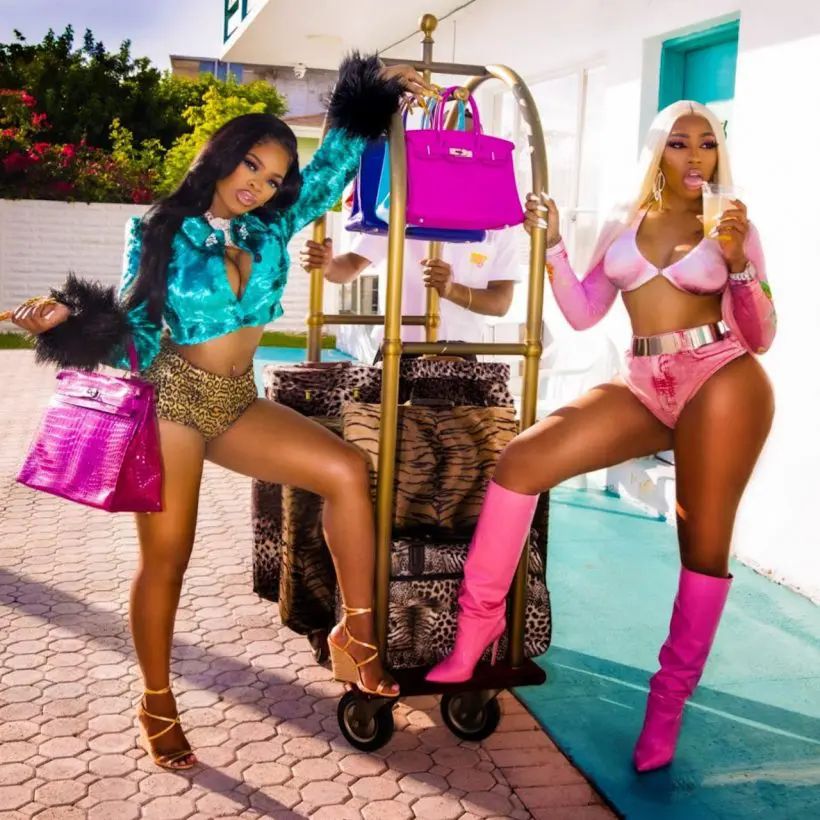 City Girls are wasting no time rolling into an Act Bad Summer, and they have now shared "Pinata" courtesy of Quality Control/Motown. Yesterday, City Girls' JT and Yung Miami gave the world the 'rich, young and pretty b___h anthem' "I Want A Thug."
City Girls first teased the new song at Rolling Loud in California in March, piquing incredible excitement for the Miami duo's upcoming third album. The trailblazers released "Pinata" right on the heels of "I Need A Thug" which follows "Act Bad," a recent collaboration with Diddy and Fabolous. Listen to "Pinata" below.
Just yesterday, June 8, City Girls captivated the rap world with the release of "I Need A Thug." With sex-positive lyrics and bombastic beats, "I Need A Thug" finds City Girls breaking down what they do and don't want in a man. The song turns the corner on LL Cool J's "I Need Love," and features JT and Yung Miami trading verses about their ideal man. "I need a thug with swag, like a rock star," raps JT. "Bonnie and Clyde s__t, tongue kissin' in cop cars."
These new singles and "Act Bad" follow "Top Notch" featuring Fivio Foreign and "Good Love," an uptempo linkup with R&B legend Usher.
On the solo front, last year JT joined forces with Summer Walker for "Ex For A Reason" on Still Over It, generating a staggering 32.2 million Spotify streams and ten million YouTube views on the music video. Additionally, the album bowed at No.1 on the Billboard Top 200.
Most recently from Yung Miami was the lasciviously lusty "Rap Freaks." It earned widespread acclaim from UPROXX who noted, "Miami rap duo City Girls is already well-known for their raunchy rhymes, but on Yung Miami's new solo single 'Rap Freaks,' she pulls out all the stops." Billboard added in on the fun, saying, "Yung Miami just went there."