Coi Leray Earns First Top 10 On Billboard Hot 100 With 'Players'
The song's success builds anticipation for the Latin Remix with Dominican rapper Tokischa, set for release on Friday March 31.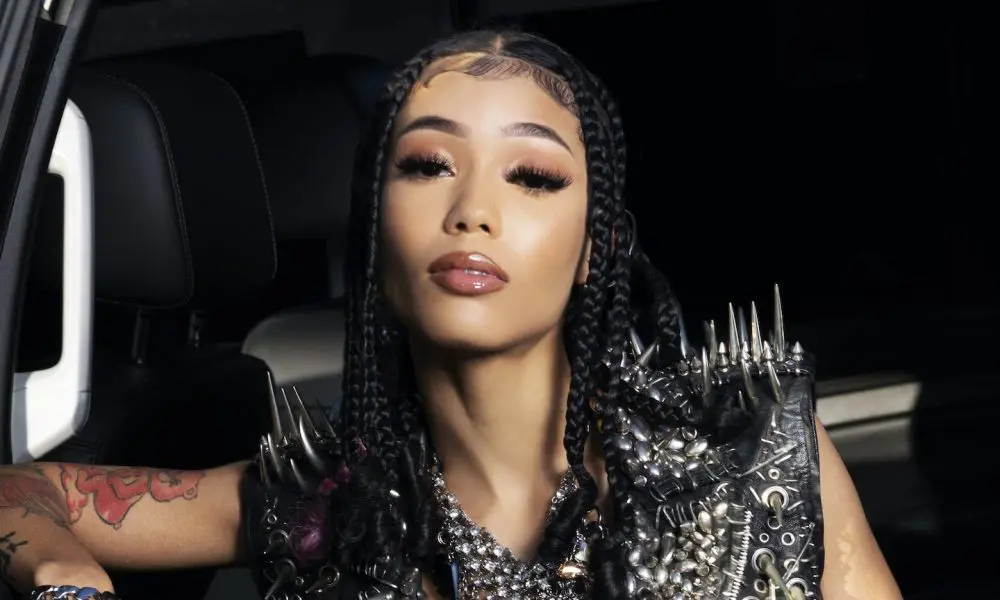 Exceeding yet another benchmark on her rise to the top as one of the hottest artists in the world, multi-platinum superstar Coi Leray's "Players" vaults into the Top 10 of the Billboard Hot 100. It notably marks her first Top 10 entry on the respective chart. Over the past eleven weeks, it completed this climb to No. 9, jumping from the No.12 spot last week. It also reached an airplay audience of 58.5 million with 10.5 million streams in this frame alone.
"Players" stands out as the boldest banger of 2023, and it shows no signs of stopping or slowing down—neither does Coi. Earlier this month, she teamed up with legendary rapper Busta Rhymes for the "Players (DJ Saige Remix)" feat. Busta Rhymes. Upon impact, Billboard proclaimed, "Busta brings his energy and flow to the fresh cut," and HipHopDX noted, "Busta added his usual high energy and charisma to the remix where he praised Coi Leray and DJ Saige for what they did to the song." It arrived on the heels of the "Players (David Guetta Remix)."
Right out of the gate, HotNewHipHop praised, "Guetta's remix of the record falls in line with his signature strain of club EDM…Coi continues to make a strong case for her staying power." It all builds anticipation for the Latin Remix with Dominican rapper Tokischa releasing on Friday March 31.
Coi Leray - Players (Official Audio)
Next up, Coi stars in an episode of the docuseries Rap Caviar Presents alongside Cardi B and Megan Thee Stallion. Based on the massively influential Spotify playlist of the same name, the six-part series will profile the likes of Tyler, The Creator, City Girls, Polo G, and Roddy Ricch. It premieres on HULU on March 30.
Continuing its dominance, this week "Players" was announced as #9 on the Billboard Hot 100 and is Coi's first Top 10 record. It's also No.1 on the Billboard Hot Rap Songs Chart, No.1 on the Rap Radio Chart, remains at #1 on the Rhythmic Radio Chart for the third consecutive week, and is #6 on the Billboard Radio Songs Chart.. She also continues to make headlines across the culture. Over the weekend, she teamed up with David Guetta at Ultra Music Festival and debuted their new song "Baby Don't Hurt Me" with Anne-Marie which follows her joining Sabrina Carpenter on "Nonsense (Remix)."
Recently, Coi closed out Spotify's first-ever runway show. PAPER covered the event stating, "Leray proves herself a beacon of authenticity to new generations without ever skipping out on the opportunity for good glam." She also left Rolling Loud California in awe with a standout performance in addition to presenting SZA with the "Woman of the Year" Award at Billboard Women In Music. Not to mention, she teamed up with Big Boss Vette for the "Pretty Girls Walk (Remix)" and featured and co-starred in the video for "Upnow" with DD Osama. Plus, she delivered a showstopping performance of "Players" on ABC's Jimmy Kimmel LIVE!