Daniel Caesar Previews His New Album With Sultry 'Valentina'
The track was originally written by the musician's younger brother, Zachary Simmonds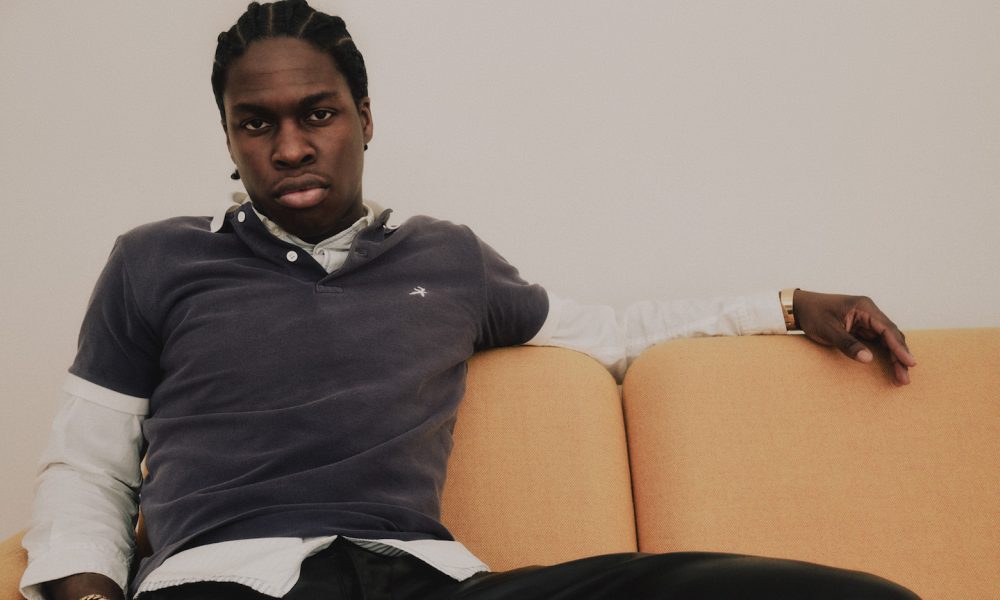 Daniel Caesar has shared another taste of his upcoming new album Never Enough in the sultry new single "Valentina."
The atmospheric new track was originally penned by Caesar's younger brother, Zachary Simmonds, who took the composition to his sibling. Together, the pair re-wrote it, with Simmonds then taking on production duties alongside album collaborator Dylan Wiggins.
"Valentina, baby, I only need one moment of time/To make you feel a way," Caesar opens the song, later adding: "From the first time I looked in your eyes/I knew that I would find/A way to make you mine."
"Valentina" follows the previous singles "Let Me Go" and "Do You Like Me?," both of which will also feature on Never Enough. The record – the third studio album from the multi-platinum, Grammy-winning singer, songwriter, multi-instrumentalist, and producer – will be released on April 7 via Republic Records.
Last night (March 30), Caesar also delivered a soulful performance of "Let Me Go" on Jimmy Kimmel Live! Joined by a backing band, the star performed the track sitting on a stool on a stage filled with dry ice in front of a screen displaying hazy visuals. Watch the performance on the official Jimmy Kimmel Live! YouTube channel.
Meanwhile, Caesar will celebrate the release of his new album with a short tour across North America and Europe. The Almost Enough: The Intimate Sessions tour will begin in LA on April 6, with further dates in New York, Toronto, Paris, London, and Berlin.
The shows will see the musician go back to his roots and into intimate venues that hark back to the small spaces he kicked off his career in.
Earlier this year, the artist received a nomination for the Juno Awards' Traditional R&B/Soul category for his 2022 single "Please Do Not Lean feat. Badbadnotgood." The song arrived following a career-defining headlining performance at Coachella 2022. That set drew massive crowds and featured a surprise appearance by Justin Bieber to sing their smash hit "Peaches," mirroring Caesar's cameo during Bieber's Grammys appearance earlier that year.