David Bowie, The 1975, And The Cure Among Exclusive 2023 Record Store Day Releases
Record Store Day is set for April 22.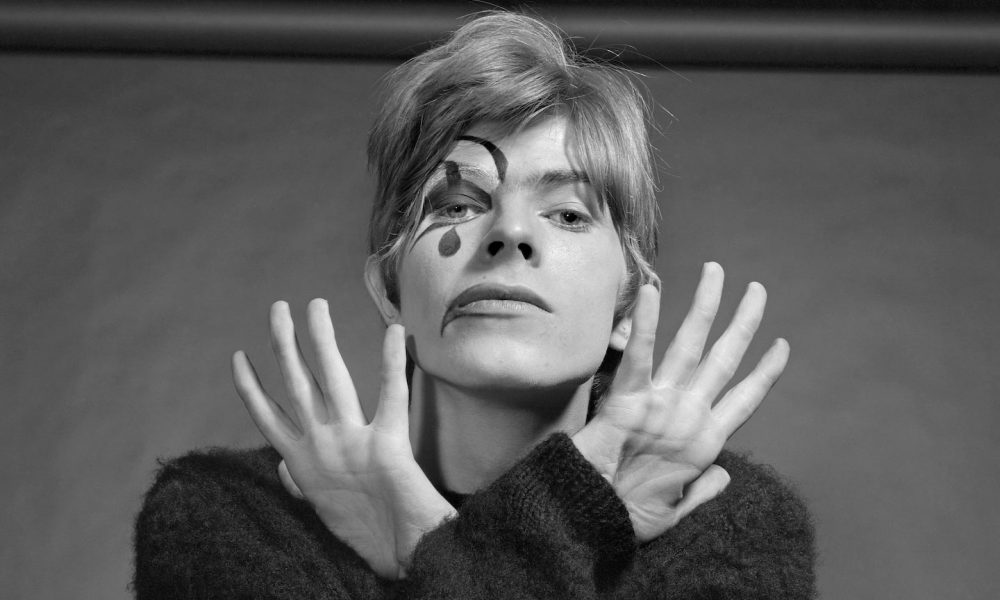 Record Store Day 2023 is set to return on April 22, and some exclusive releases highlight the always-exciting roster of RSD special editions.
Highlights include a 7" boxset from David Bowie entitled Laughing With Liza: The Vocalian and Deram Singles 1964-1967. Although for many, David Bowie's story begins with Space Oddity in 1969, Bowie had been releasing singles from 1964. Firstly on "Vocalion" and then after an interlude through "Parlophone" and "Pye with Deram" from 1966.
Elton John will be celebrating the 50th anniversary of Don't Shoot Me, I'm Only The Piano Player.
The album, which features lead single "Crocodile Rock" and major hit "Daniel," will be repackaged on colored vinyl, with an expansive bonus disc of the album's session demos recorded at the infamous Château d'Hérouville.
Brian Eno will be releasing FOREVER VOICELESS, which will be available on crystal clear vinyl exclusively for Record Store Day as well as selected digital platforms.
The 1975 is sharing Live With The BBC Philharmonic Orchestra. The chart-topping UK band play songs from their 2nd studio album I Like It When You Sleep, for You Are So Beautiful yet So Unaware of It with the full BBC Philharmonic Orchestra. The RSD2023 Ambassadors will release a 2xLP clear vinyl in a gatefold packaging, 1xCD and 1xCassette of this never before released album, this also features a version of "Chocolate" which featured originally on their third extended play, Music for Cars, a must for any The 1975 fans.
The John Lennon estate is sharing a 10" box set entitled Gimme Some Truth. Originally released on what would have been John's 80th birthday, the 36-track compilation was a new collection of his most vital and best-loved solo recordings, remixed for the ultimate listening experience. This new, exclusive, limited-edition release and reimagining of Gimme Some Truth in a box set containing 9 x 10" EP's of 4 tracks each. All EPs are pressed on white vinyl and the numbered boxes include two postcards, a poster, a "bumper" sticker and eight-page booklet. The set is strictly limited to 1,500 copies globally.
Arooj Aftab is releasing a limited edition physical edition (on 12" opaque red vinyl) of "Udhero Na" and "Aey Na Balam." The songs were originally released as live videos filmed at Arooj Aftab's sold-out headlining show at the Barbican Centre in London (June 17, 2022).
Siouxsie and the Banshees' A Kiss In The Dreamhouse will be arriving via Universal Music Recordings. The album will be pressed on 180g clear and gold marbled vinyl, mastered and cut half speed vinyl at Abbey Road Studios. This unique edition's artwork has been overseen by Siouxsie and Severin and boasts updated features and additional elements to celebrate forty years of this compelling, luminescent and influential recording.
The Cranberries will be sharing a new edition of Wake Up and Smell the Coffee, issued for the first time on vinyl for Record Store Day 2023. This release is the latest reissue in UMR's on-going catalog work with the Cranberries following on from the deluxe reissues of their debut album Everybody Else is Doing It… and multi-million-selling follow-up No Need To Argue, as well as two vinyl editions of the band's greatest hits collection Stars and Remembering Dolores, a new compilation release that celebrated the life of much-missed singer Dolores O'Riordan.
The Cure will be offering a remastered version of Show. The 2LP Live set was recorded at The Palace, Auburn Hills, Michigan. The album will be available on picture disc for the first time.
Visit Record Store Day's official website for more information.