Def Leppard Shares New Episode Of 'Behind The World Tour' Video Blog
This week, the band visits Budapest, Krakow and Prague – all within 24 hours!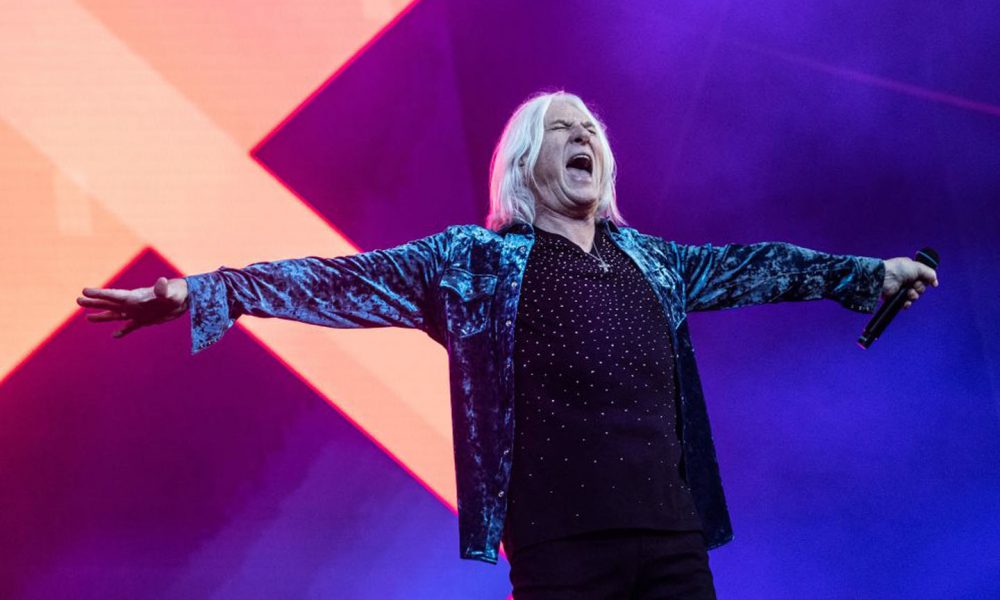 Def Leppard has shared the latest instalment in the on-going video blog series 'Behind The World Tour', charting the European leg of its "The World Tour" with Motley Crue, with this week's episode taking the two bands to Budapest, Krakow and Prague. You can watch it in full on the band's official YouTube channel, but if you scroll down, you can enjoy a few extracts from it in advance.
Last week's episode of 'Behind The World Tour' concentrated on the tour's recent opening trio of dates, starting out in Leppard's home town of Sheffield, with a show at the Bramall Lane Football Stadium on May 22, after which the two bands travelled to Germany for shows in Monchengladbach (May 25) and Munich on May 27.
Shop the best of Def Leppard's discography on vinyl and more.
From there, Leppard and the Crue moved into central and Eastern Europe for shows in Budapest (Hungary), Krakow (Poland) and the Czech Republic's capital, Prague – with the itinerary taking the bands to all three cities within 24 hours.
"Breakfast in Budapest," says bassist Rick Savage. "Dinner in Krakow and then supper – and bed – in Prague!"
Vocalist Joe Elliott, meanwhile, is elated due to the band's great gig in Prague – and also due to some unexpected news he just received.
"Guess what? We're currently No. 1 in the US – on the classical charts with Drastic Symphonies. Who'd have thought it?," Elliott reveals, with wonder.
"But I'd like to say thank you Prague. What a fantastic gig. So much fun and in broad daylight too. See you next time!"
Following on from "The World Tour's European leg, Def Leppard and Mötley Crüe will team up with Alice Cooper for a U.S. mini-tour this summer. The trek will kick off on August 5 in Syracuse, New York and include stops in the Midwest before concluding in El Paso, Texas on August 18.
Just prior to the UK and European leg of "The World Tour", Def Leppard released Drastic Symphonies, the much-anticipated new album which sees the legendary rockers teaming up with the UK's widely-renowned Royal Philharmonic Orchestra.
The album is now available on CD, 2LP black vinyl, limited edition 2LP colored vinyl, limited 2LP picture disc, CD/Blu-Ray (Atmos), and on digital platforms.