On 'Did You Know That There's A Tunnel Under Ocean Blvd', Lana Del Rey Focuses On Family
The star's ninth album shouts out her relatives while pondering her own future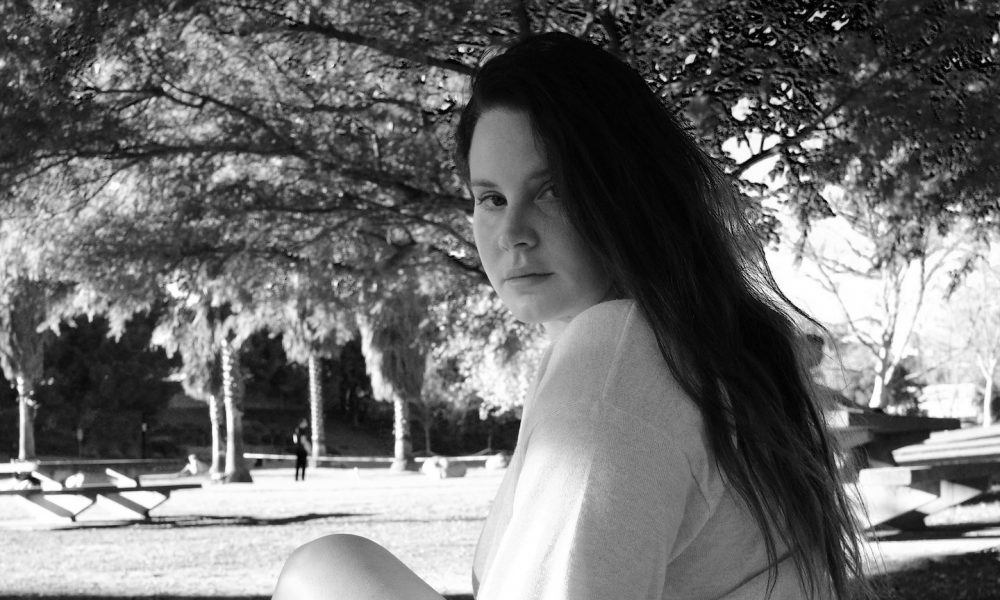 Lana Del Rey has released her ninth studio album, Did You Know That There's A Tunnel Under Ocean Blvd, a magnum opus that focuses on family and the future.
The album follows 2021's Blue Banisters and was co-produced by a number of collaborators, including Jack Antonoff, Mike Hermosa, Zach Dawes, Drew Erickson, and Benji.
Among its 16 tracks, …Ocean Blvd also features appearances from multiple other artists. Father John Misty provides backing vocals on the chorus of "Let The Light In," while Jon Batiste backs Del Rey up on piano on "Candy Necklace" before leading the charge on "Jon Batiste Interlude." French-British pianist RIOPY appears on "Grandfather please stand on the shoulders of my father while he's deep-sea fishing," indie soloist SYML plays the piano on "Paris, Texas," and Antonoff's Bleachers perform "Margaret," a song about the romance between actor Margaret Qualley and the bandleader.
As Del Rey moves her sound forward once again, …Ocean Blvd swaps between vintage singer-songwriter sounds – Old Hollywood vocals and warm organ melodies – and more experimental cuts. "A&W" judders into a trap-laced outro that distills that approach in one song, while "Peppers" is built around a sample of Tommy Genesis' "Angelina," leaving a track that's fun, fresh, and cool.
Lana Del Rey - Margaret (Audio) ft. Bleachers
Throughout the album, there are Easter eggs to other songs on the tracklist and tracks from throughout the artist's career. None is more obvious than "Taco Truck x VB," which begins as a brand new song before segueing into a glitchy, grimy incarnation of the 2018 single "Venice B___h."
Thematically, …Ocean Blvd finds Del Rey focusing on family and tackling the big questions in life. She frequently shouts out her relatives across the tracks, including on the stunning opener "The Grants," and wonders about her own future. "Will the baby be alright?/Can I have one of mine?" she asks on "Fingertips." "Can I handle it even if I do?/It's said that my mind/Is not fit, or so they said, to carry a child/I guess I'll be fine."
Earlier this month, Del Rey was recognized with the Visionary Award at the Billboard Women In Music Awards 2023. Olivia Rodrigo presented the star with the honor, saying: "Lana has raised an entire generation of music lovers and songwriters like me and taught them that there's beauty in their vulnerability and power in their melancholy."
Buy or stream Did You Know That There's A Tunnel Under Ocean Blvd.