Lana Del Rey Shares New Single 'A&W,' Discusses New Album With Billie Eilish
Del Rey and Eilish discussed Lana's forthcoming album in 'Interview Magazine.'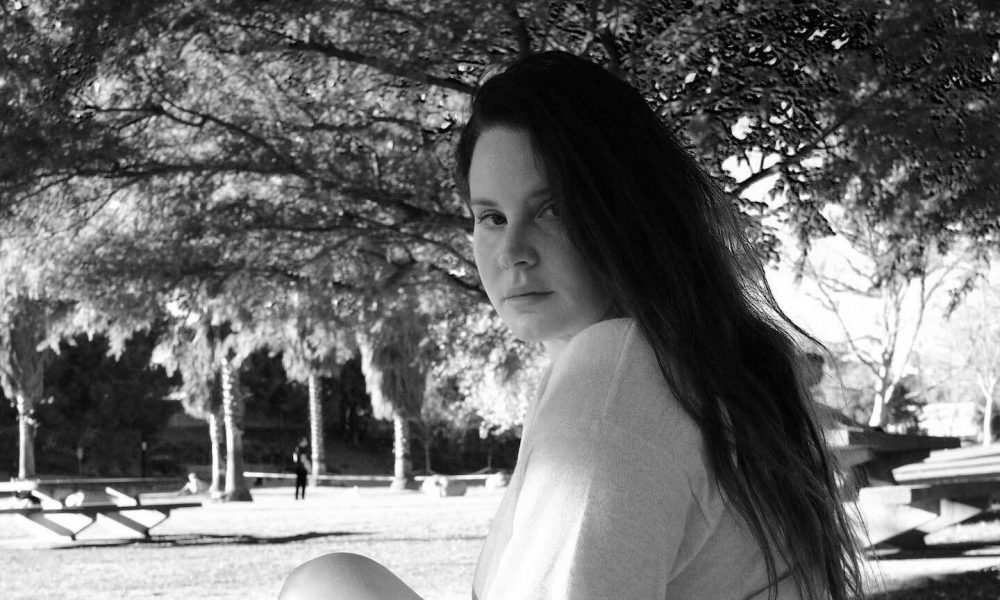 Lana Del Rey has shared "A&W," the second single from her forthcoming album, Did You Know That There's a Tunnel Under Ocean Blvd. She co-wrote and co-produced the new song with Jack Antonoff.
Did You Know That There's a Tunnel Under Ocean Blvd, the follow-up to 2021's Blue Banisters, is out March 24. Lana Del Rey shared the album's title track—which she co-produced with Jack Antonoff, Drew Erickson, and Zach Dawes—back in December.
Lana Del Rey - A&W (Audio)
Del Rey talked about the album with Billie Eilish for Interview Magazine. "At first, the title was definitely going to be Did You Know That There's a Tunnel Under Ocean Blvd, and then I f_____g panicked and I went to [photographer Neil Krug's] house and said, 'I know this is f____d up, but I've changed the title,'" she said. "'It's going to now be called, "Did You Know That There's a Tunnel Under Ocean Blvd Pearl Watch Me on Ring a Bell Psycho Lifeguard."' He was like, 'What the f__k?' I was like, 'I'm not telling anyone. Just mock it up.' He mocked it up, but we realized that maybe it was a bit much to have six titles in one."
Del Rey also discussed a song on the album that she made with Bleachers, the band of her collaborator Jack Antonoff. "September 2022 was the very last song I wrote. It's a song called 'Margaret,' about Jack Antonoff's fiancée [Margaret Qualley]," she explained. "I was like, 'You know what? I want to write a song for him.' It lands right in the middle of the album. It's funny, this album felt totally effortless. When I did Norman F_____g Rockwell! it was about world-building, whereas this was straight vibing."
She also discussed her earlier years in the public spotlight, and how toxic that experience was for her. "I remember talking to friends at that time where they were like, 'Are you afraid to make one misstep?' I was like, 'Yeah, I do feel like one wrong step could ruin everything.' That's why I was very tentative and didn't talk too much. Whereas now, people have all these brand deals and things where it doesn't really matter if something goes wrong, because there's always the next thing."
Pre-order Did You Know That There's A Tunnel Under Ocean Blvd.