Elton John, Berry Gordy, More Help Document Dionne Warwick's Six-Decade Career
The film also contains contributions from Burt Bacharach, Bill Clinton, Gladys Knight, and many more.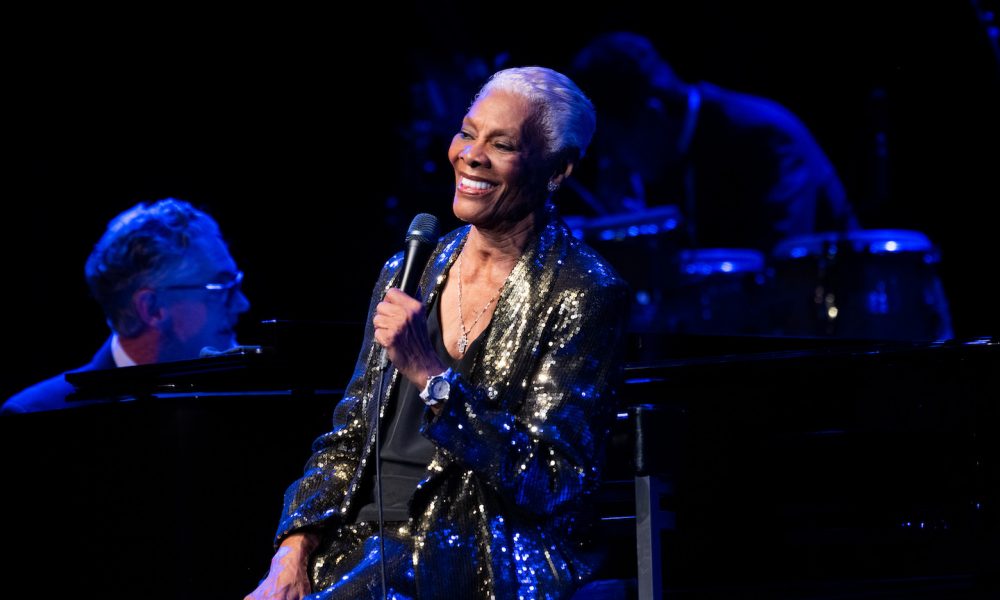 Dionne Warwick: Don't Make Me Over, the new documentary on the life and times of one of popular music's greatest vocal stylists, is now streaming on HBO Max, after premiering on CNN on January 1.
It includes new and archive interviews with a wealth of her friends, collaborators, and admirers, such as Quincy Jones, Burt Bacharach, Bill Clinton, Alicia Keys, Clive Davis, Gladys Knight, Cissy Houston, Elton John, Damon Elliott, Kenneth Cole, Berry Gordy, Jerry Blavat, Snoop Dogg, and Smokey Robinson. The film, directed by Dave Wooley and David Heilbroner, documents Warwick's six-decade career, both as an artist and an activist for Black and LGBTQ rights.
In a new interview with the New York Times, Warwick says of the documentary's title: "'Don't Make Me Over' was my first recording, my very first one, and the genesis of that was something I said to both Burt [Bacharach] and Hal [David, its writers and her signature collaborators].
Dionne Warwick: Don't Make Me Over - Official Trailer
"I was promised a certain song, 'Make it Easy on Yourself,' and they gave that song to Jerry Butler," she continues. "I was on my way down to do a session with them and when I walked into the studio, I had to let them both know that I was not very happy about them giving my song away, first of all. That was something that they could never, ever do. Don't even try to change me or make me over. So David put pen to paper."
The film addresses Warwick's upbringing in East Orange, New Jersey, and career achievements such as her Grammy Award in 1969, when she became the first African-American woman to win in the pop category with Bacharach and David's "Do You Know the Way to San Jose?".
"I'm hoping that people will finally get to know me, and not think they know me," she says of her aspirations for the new documentary. "They'll get to know Dionne. I'm as human as everybody else."
Listen to uDiscover Music's 60s playlists on Spotify, Volume 1 and Volume 2.