Fairport Convention Announce Spring 2022 UK Tour
The band's famous three-day Cropredy Convention will also be returning in Oxfordshire on 11, 12 and 13 August 2022.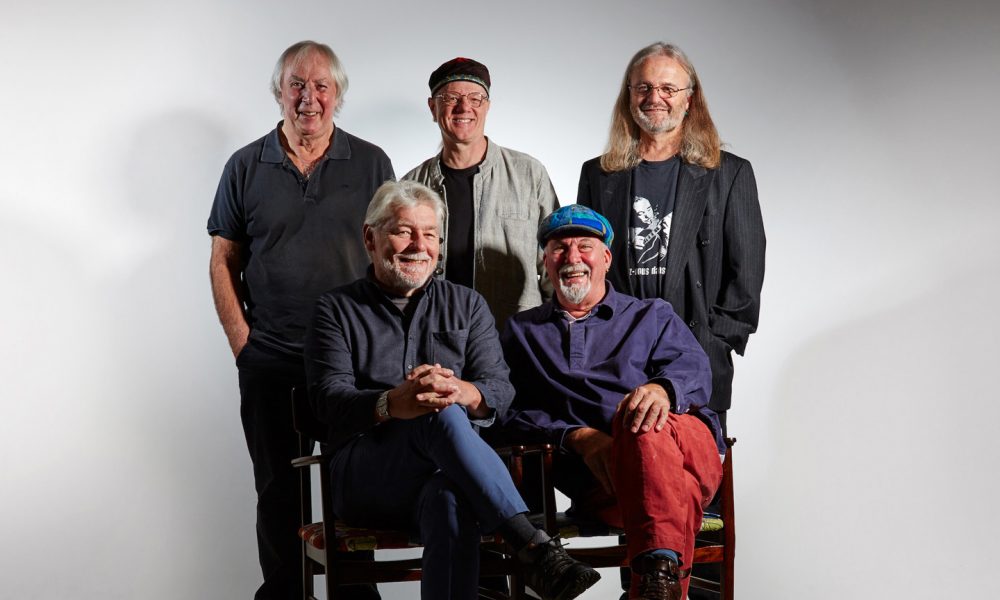 Despite the ever-present challenges, Fairport Convention's 55th Anniversary celebrations continue, with Spring 2022 tour, presenting 30 dates across the UK in April, May and June, ahead of a triumphant return to the fields of Oxfordshire at their Cropredy Convention this August.
The Spring 2022 tour kicks-off on Thursday, April 28 at Settle's Grade II listed Victorian Music Hall, before taking in a further 30 dates across the length and breadth of England and Wales.
And whilst it's been far too long since fans have had the opportunity to attend Fairport's Spring Tour, it's been an even longer wait for the return of their annual festival, Cropredy Convention!
A record-breaking attendance at the festival in 2019 was followed by an enforced hiatus in 2020 – what would have been the festivals 40th Anniversary – and again in 2021. Three years down the road, fans and the band alike are expecting an emotional return on August 11, 12, and 13 2022.
Fairport's traditional Saturday night headline slot at the festival will also highlight another anniversary slated for 2020; 50 years since the release of Full House; the band's seminal 1970 LP for Island Records.
Also on the bill is a much-anticipated performance from Fairport alumnus Richard Thompson, torch-bearing Londoners Turin Brakes, acclaimed Folk soloist Seth Lakeman, plus, a very special show from Steve Hackett of Genesis, who'll be celebrating another 50 year milestone; the release of the legendary Foxtrot album. After a two year hiatus, it's sure to be one hell of a party.
Fairport Convention's  Spring Tour 2022 includes the following dates:
April 28: Settle, Victoria Hall
April 29: Carlisle, The Old Fire Station
April 30: Bishop Auckland, Northern Kin Festival
May 1: Bury, The Met
May 2: Lowdham, Village Hall
May 6: Hertford, St Andrews Church
May 7: Stowmarket, The John Peel Centre
May 8: Cromer, Folk on the Pier
May 9: Nettlebed, Village Club
May 10: Loughborough, Town Hall
May 11: Scunthorpe, The Plowright Theatre
May 12: Bridlington, Spa Centre Theatre
May 13: Stockton on Tees, ARC
May 15: Nantwich, Nantwich Civic Hall
May 18: Walsall, Arena
May 19: Stamford, Corn Exchange
May 20: Malton, The Milton Rooms
May 21: Castleton, Peak Cavern
May, 22: Burton upon Trent, Brewhouse Arts Centre
May 24: Leeds, City Varieties Music Hall
May 25: Leek, The Foxlowe Arts Centre
May 26: Tenbury Wells, The Regal
May 27: Milford Haven, The Torch Theatre
May 28: Pentyrch, Acapela Studio
May 29: Chipping Norton, The Theatre
May 31: Canterbury, Malthouse Theatre
June 1: Emsworth, St James' Church
June 2: Hailsham, The Pavilion
June 3: Cranbrook, St Dunstan's Church
June 4: Beckenham, The Arts at St Georges
June 5: East Hagbourne, Fleur De Lys.
Listen to the best of Fairport Convention on Apple Music and Spotify.