FLO Delights Fans With Surprise Release 'Three Of Us'
The group released the project to celebrate reaching 333,000 followers on Instagram.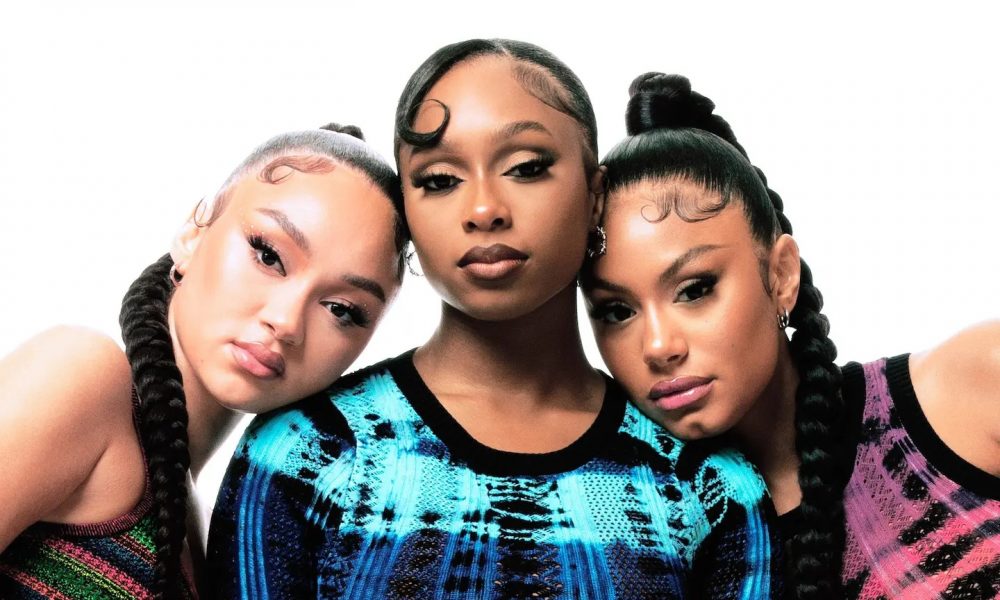 British trio FLO have surprised-released a three-song EP, 3 of Us, to celebrate the group reaching 333,000 followers on Instagram on July 3.
The project features songs "Control Freak," "Change," and "3 of Us," the first two of which they've been performing on the road, including at their recent appearance at Glastonbury Festival. The project's cover art features a photo of members Stella Quaresma, Renée Downer, and Jorja Douglas showing their matching tattoos of the number three on their wrists.
"A gift to the FLO Lifers who have been waiting so patiently for new music, we hope this will keep you fed whilst we finish off the album," FLO wrote on Instagram. "Made with love."
Last month, the trio gave its recent smash hit single "Fly Girl" a makeover, recruiting two DJs and producers to rework the Missy Elliott-featuring track.
The history-making girl group broke into the Top 40 with the original version of the single, which was released in March.
Now, the trip has recruited Hackney-born vocalist and DJ Eliza Rose to put her own spin on "Fly Girl," resulting in a fresh new take. The DJ's version features nineties-inspired uptempo dance and garage instrumentals alongside buttery vocals.
Another remix was also released, crafter by Magicsticks, aka Kareem Olasunkanmi Temitayo, a producer who has created some of the biggest songs out of Nigeria in the last three years. He also provides a new flavor to the original, complementing FLO's three-part honeyed harmonies and Elliott's effortlessly cool lyricism with an Afro-piano groove that twists "Fly Girl" into a contender for summer anthem of 2023.
Cementing its status as one of the must-see live acts of 2023, later this year, FLO has been confirmed to appear at KISS FM's 2023 Haunted House Party. This year, the event will take place in Liverpool, and the girl group will be joined on the line-up by Becky Hill and Jax Jones.
Buy or stream