Watch Glass Animals Perform 'Heat Waves' From 'Live In The Internet'
During the performance, the band were joined by hundreds of fans on ZOOM who virtually surrounded them on stage.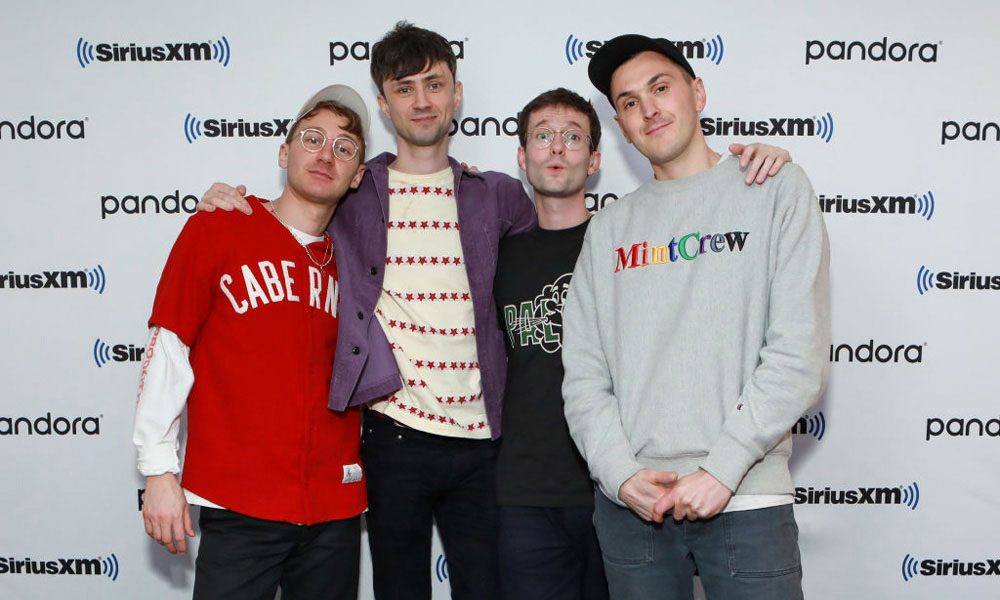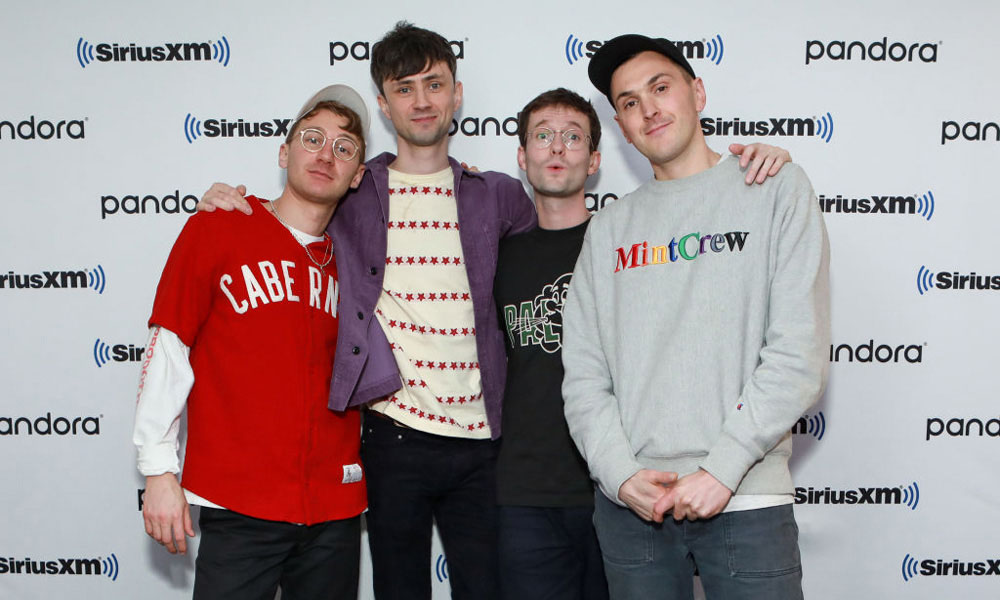 Glass Animals have shared the footage of their performance of "Heat Waves" from their highly praised 'Live In The Internet' livestream show.
A few weeks ago, the band went 'Live In The Internet' to perform for their fans and celebrate the recent release of their much-acclaimed new album Dreamland. Now, the digitally-intrepid quartet have shared their live, immersive performance of "Heat Waves", one of the highlights of the show. For this track, Glass Animals were joined by hundreds of fans on ZOOM who surrounded them on stage to viscerally bring to life the global digital community the band have built during the pandemic. You can check the performance out below.
Glass Animals - Heat Waves (Live)
"Heat Waves" – which is the latest single to be taken from Dreamland – is currently cruising up the UK singles chart. Dreamland itself made chart history for Glass Animals, entering the UK chart at No. 2 behind Taylor Swift back when it was released in August. It was Glass Animals' highest charting album to date with similarly impressive headlines reflected boldly in the US as well where the album went straight into the Top 10 in the Billboard Chart.
Prior to sharing "Heat Wave", Glass Animals teamed up with rising singer-songwriter Arlo Parks for a collaborative version of their song "Tangerine", which also features on Dreamland. Parks and the band also performed the bouncy track during the 'Live In The Internet' live-stream concert.
Over 18,000 fans tuned on October 15 to watch "Live In The Internet," making it Glass Animals' largest headlining performance ever. The virtual concert also marked the first time that Glass Animals have been able to properly celebrate Dreamland. In addition to Parks – who previously collaborated with frontman Dave Bayley on his "Hotline Bling" quarantine cover – the band was also joined by rapper Denzel Curry, who appears as a guest on "Tokyo Drifting," the first single off the album.
Ahead of the concert, Glass Animals' Dave Bayley said, "I think 90 percent of a live concert's atmosphere comes from the crowd. It's about that togetherness and everyone getting on the same level and everyone in the room being part of the same thing…. That atmosphere doesn't exist on the internet, BUT…the internet is good for interacting in a different way. It's the most powerful thing in the world. You can do things on the internet that you can't do in real life."
Dreamland is out now and can be bought here.