INXS And Giles Martin Break Down Tranformative 'Kick' 35-Year-Anniversary Immersive Audio Edition
'Kick' ATMOS Immersive Audio Edition is available now on Apple Music.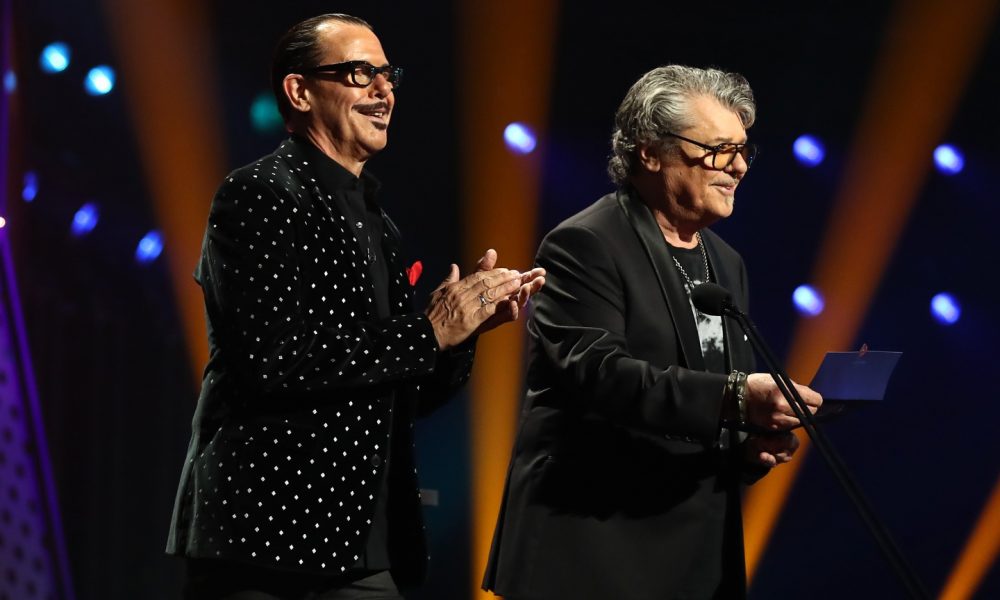 In a new behind-the-scenes video, INXS and Giles Martin are seated in the studio where the legendary Australian band's breakthrough album Kick is celebrating its 35th anniversary with a transformation into an exclusive new immersive audio edition.
"I think about how this whole album made me feel when I was 13 years old, and how it made the world feel, and how it made them get up and take notice," says Martin, a British-born, two-time Grammy Award winning music producer. "My job is to take apart the pieces and then put it back together again. You have to recreate what the record actually sounds like in order to make it immersive."
INXS & Giles Martin chat about KICK's transformation to Dolby Atmos (2022)
INXS's Tim Farriss and Kirk Pengilly join to discuss the record as well, the former saying: "To hear in the immersive situation was at first a shock. There are all kind of other intricacies that come out in an immersive mix. They have to be very delicately balanced."
Pengilly adds: "When we first heard it we were like oo, it's kind of lost that in your face kind of sound." After receiving feedback on his first pass at transforming the record, Martin went back in to resurface the hints of rock and roll that had been lost along the way.
The creation of the Kick immersive audio edition has been collaborative in that sense. For a record as essential to the career of an artist as Kick is to INXS, the most important element was getting it right.
In a statement, Pengily shared: "When the record was first recorded 35 years ago in the 80's, there was a lot more external equipment required that was specific to that era – outboard gear, etc. That equipment is no longer available, so I take my hat off to Giles, who has been able to recreate the record and process the sounds accurately with today's technology. It sounds like the original album but now, spread out over a 3D space. It sounds incredible."
Kick ATMOS Immersive Audio Edition is available now on Apple Music.