Much-Respected Jazz And Blues Vocalist Barbara Morrison Dies At 72
Morrison toured with Ray Charles, Dizzy Gillespie, Etta James, and others, and recorded with Jimmy Smith, Keb' Mo' et al.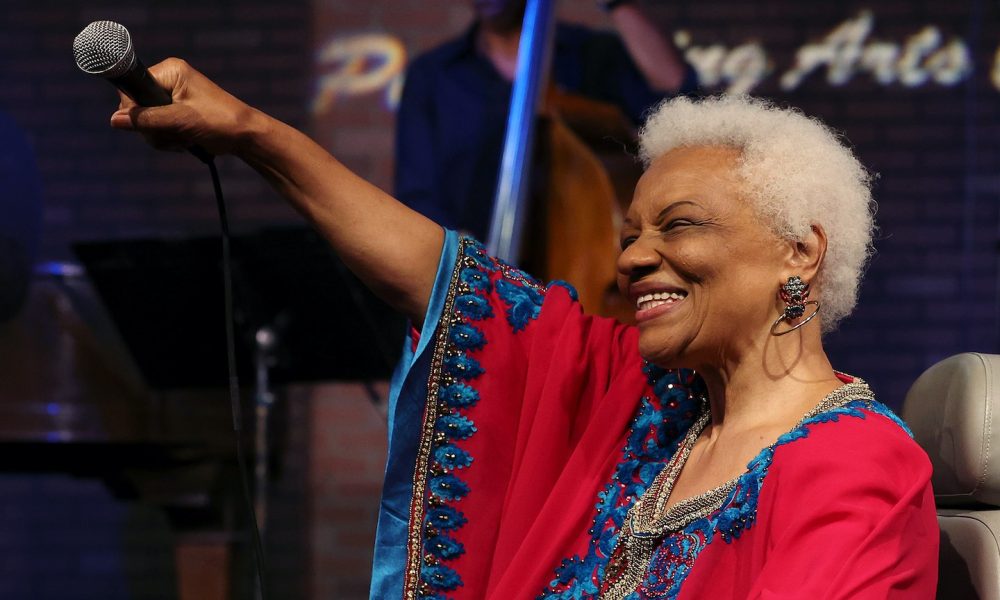 American jazz and blues singer Barbara Morrison died yesterday (16) at the age of 72. The three-time Grammy nominee was widely respected both for her own recordings and her work in the studio with Jimmy Smith, Johnny Otis, Keb' Mo', Kenny Burrell, Terry Gibbs, and others, and on the road with the likes of Ray Charles, Dizzy Gillespie, Etta James, and the Count Basie Orchestra.
As the Los Angeles Times reported, she was admitted to hospital earlier this month with cardiovascular disease, whereupon a GoFundMe campaign swiftly raised over $13,000. Among many affectionate posts on social media, drummer and composer Stix Hooper wrote: "I'm heartbroken right now. I will have more to say once I've had time to process. For now, RIP my soul sister." The L.A. Department of Cultural Affairs observed that Morrison "leaves a deep legacy of song, creativity, & community giving. May her memory continue to inspire us."
Morrison was born near Detroit on March 10, 1949 on After working in Los Angeles with Otis and with Eddie "Cleanhead" Vinson, Morrison's own first album Love Is a Four-Letter Word was released in 1984. Other records in her own name included 1990's Love 'n' You, with David T. Walker and the Crusaders' Joe Sample and Wilton Felder; Blues for Ella: Live, with the Thilo Berg Big Band, in 1995, and her most recent set, 2021's Warm & Cozy, featuring Stuart Elster.
As a contributor, she was on such albums as Jimmy Smith's Prime Time, singing on "Farther On Up The Road," Swingin' The Blues by Doc Severinsen & His Big Band, and Keb Mo's 2001 release Big Wide Grin.
She told the L.A. Times in 2011 of her work with Vinson and Otis: "Eddie used to tell me, 'Get your own sound, girl!'. Johnny said, 'Why are you singin' like Barbra Streisand? You need to learn your own people's music!'"
Morrison performed at famed jazz festivals such as Montreux, Monterey, Long Beach and North Sea, and sang at Carnegie Hall. She continued to sing even after losing a leg to diabetes in 2011, and became associate professor of global jazz studies at UCLA. In 2020, the university launched the Barbara Morrison Scholarship for Jazz.