Joy Oladokun Shares 'Taking Things For Granted' Off Upcoming Album 'Proof of Life'
This is the fifth song released from the album, due April 28th.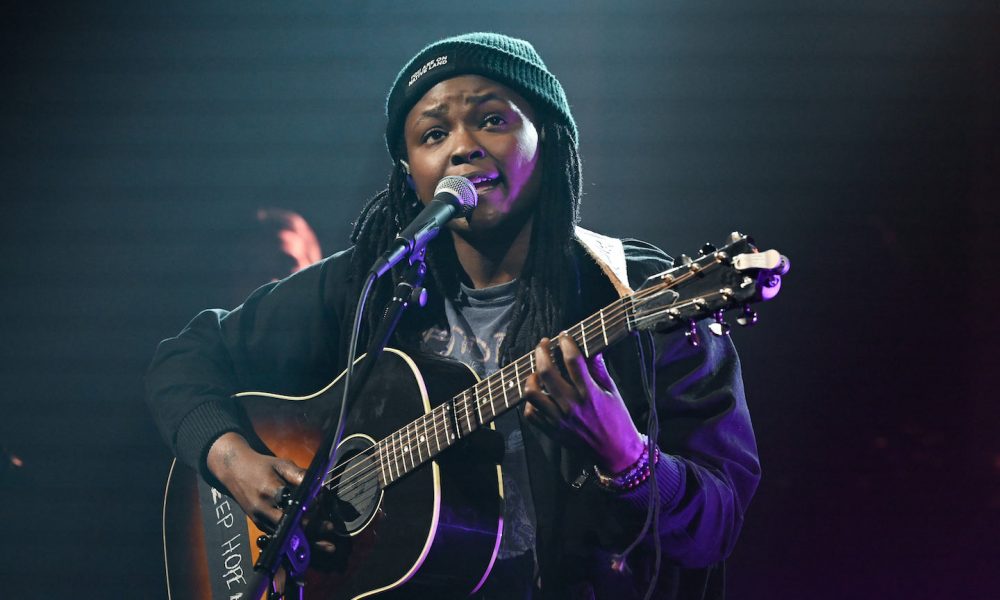 Singer-songwriter Joy Oladokun has shared "Taking Things For Granted," the latest preview of her upcoming album Proof of Life, out April 28th via Amigo Records/Verve Forecast/Republic Records. Proof of Life is Oladokun's second major label record and third overall.
Joy Oladokun - Taking Things for Granted (Lyric Video)
Speaking about the story behind the track, Oladokun explains in a press release, "I wrote 'Taking Things For Granted' about the way the things we've been through shape the way we grow up to see the world. Producing this song was one of my favorite moments of making this record because it was equal parts honest and experimental." The song begins with a childhood anecdote where the speaker details the time when no one came to her pool party, which turns into the refrain, "Sometimes it feels like I never got out of the water / I never got out of the water even though I did."
"Taking Things For Granted" joins four pre-released album tracks from Proof of Life: "We're All Gonna Die" feat. Noah Kahan, "Changes," "Keeping The Light On," and "Sweet Symphony" featuring Chris Stapleton. With production by Oladokun, Mike Elizondo, Ian Fitchuk, Dan Wilson and Alysa Vanderhym, Proof of Life promises more of Oladokun's genre blend of folk, pop, R&B, and rock.
"This album is evidence of how I live," Oladokun shares. "I hope these are helpful anthems. I started making music because I wasn't hearing from the 'everyday human being' on the radio. I hope this resonates with anybody who feels normal and needs a little musical boost to get through the day. I'm average. I do this job because I love what I do. I put so much care, craft, and intention into it. I'm making music to live to."
In support of the album, Oladokun will be embarking on the "Living Proof" headline tour, featuring stops at New York's Irving Plaza, Denver's Summit Music Hall, and Boston's Roadrunner, among many others.