Kacey Musgraves To Honor Loretta Lynn At Grammy Awards
Other tributes include Sheryl Crow, Bonnie Raitt, and Mick Fleetwood honoring Christine McVie and Quavo honoring Takeoff.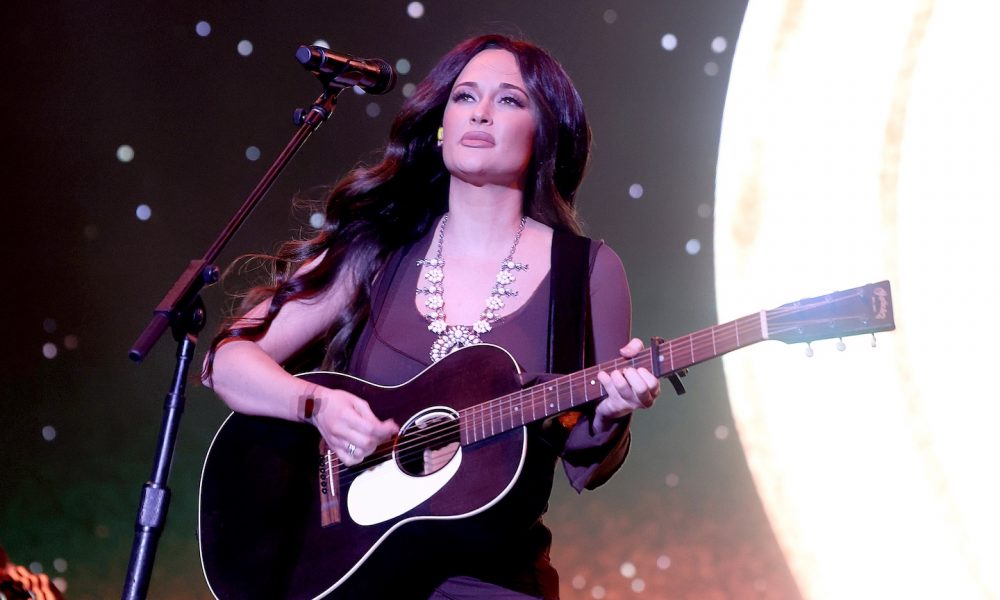 Grammy-winning country star Kacey Musgraves is set to perform a tribute to Loretta Lynn at this Sunday's 65th Grammy Awards.
Announcing the news on February 1, CBS revealed that Musgraves will deliver Lynn's signature hit "Coal Miner's Daughter" during a special In Memoriam segment.
Additionally, Sheryl Crow, Mick Fleetwood, and Bonnie Raitt will honor Fleetwood Mac's Christine McVie with "Songbird," and Maverick City Music and Quavo will remember rapper Takeoff with a performance of "Without You."
Back in September, Kacey Musgraves celebrated the one year anniversary of her celebrated album star-crossed with a 14-and-a-half-minute documentary about the making of the record.
It was an exciting 2022 for Kacey. She was included on TIME's Women of the Year list, which honored 12 leaders helping to create a more equal world.
Musgraves performed at TIME's invitation-only Women of the Year gala in Los Angeles on International Women's Day, March 8. The event also included Women of the Year honorees Tracy Chou, Allyson Felix, Amanda Gorman, Sherrilyn Ifill, Jennie Joseph, Amanda Nguyen, Michaela Jaé Rodriguez and Kerry Washington. Additional honorees highlighted in the TIME Women of the Year list include Amal Clooney, Adena Friedman, and Zahra Joya.
"I have been told 'no' a lot in terms of something that I would want to take a creative risk on," Musgraves told TIME. "I decided I'd rather go down in flames for something I really believe in than present a watered-down version of myself that may make me more money. You have to fight that until you can get to a place where you can have total creative freedom, and I'm getting there."
The album was celebrated by fans and critics alike when it was released. The Guardian'sLaura Snapes wrote, "If there's a fresh direction here, it's to more straightforwardly poppy songs that make a virtue of Musgraves' sweet melodic tendencies." The Line of Best Fit describes it enthusiastically as "a record that has surpassed all of the greatness her previous efforts entailed." Slant, meanwhile, says that the follow-up to 2018's Golden Houris "just as effortlessly melodic and accessible. But it's also more eclectic, far afield of modern radio tropes, either of the pop or country varieties."
Visit The Recording Academy's official website for more information.