Katherine Anderson-Schaffner, Co-Founder Of Motown's Marvelettes, Dies At 79
The soprano was with the group on all of their trademark hits such as 'Please Mr. Postman,' 'Don't Mess With Bill,' 'The Hunter Gets Captured by the Game,' and 'My Baby Must Be a Magician.'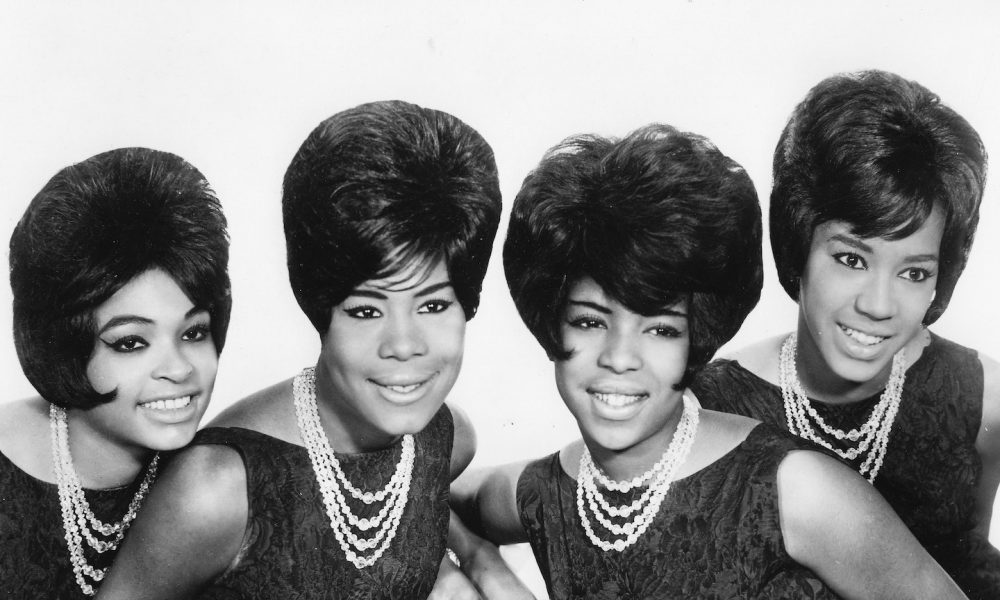 Katherine Anderson-Schaffner, co-founder of Motown mainstays the Marvelettes, has died at the age of 79. Her daughter Keisha Schaffner announced the news via Facebook on Wednesday (20) on Facebook.
The Marvelettes had the distinction of achieving Motown's first pop No.1 in late 1961 with the enduring "Please Mr. Postman," enjoying further crossover Top 10 success with "Playboy" in 1962 and "Don't Mess With Bill" in 1966. Their other major soul chart hits included "Beechwood-54789," "Someday Someway," "Strange I Know," "As Long As I Know He's Mine," the No.2 R&B single "The Hunter Gets Captured by the Game," "When You're Young and in Love," and "My Baby Must Be a Magician."
"Some called her Kat – some called her Sis, Gamma – Momma K but my sister and I called her MOM," wrote Keisha Schaffner. "She was not just a Mom to us but to many. Many people would come and sit at her table. Now if you ever sat and said, 'Kat I need to talk.' You already knew you were going to get true, uncut, unedited council. She wasn't going to tell you what you wanted to hear but what you should hear.
"I remember friends saying 'I'm coming over' and I would say, 'I'm not home;' the response would be I'm going to talk to your mom. My response would always be you know how that's going to go right? Two hours and a box of tissue later sitting at her kitchen table, your counseling session was over. The funny part is you would come back for more."
She concluded: "Katherine Anderson Schaffner is and will always be one of the Original Marvelettes. Her music and Legacy will live on. So the next time you hear 'Please Mr. Postman,' 'Don't Mess With Bill,' or 'The Hunter Gets Captured By The Game,' just smile and say 'I'll Keep Holding On.' Mom we love you and will miss you. And yes we know – 'It is what it is.'"
The Hunter Gets Captured By The Game
The Marvelettes formed at Inkster High School in the Detroit suburb of that name, where Anderson, born on January 16, 1944 in Ann Arbor, was among the older glee club members to join forces with Gladys Horton. "We all sang in the school choir," said Anderson in Bill Dahl's Motown: The Golden Years. "We came together in preparation for a school talent show. We had all heard about [it], but Gladys is the one that asked different ones, what do they think about having a group and participating in the talent show."
Anderson, a soprano, sang lead in that contest, and while the group, initially called the Casinyets, only came fourth, they went on to pass a Motown audition with Brian Holland and Robert Bateman in the spring of 1961. Most of the group, by now the Marvelettes, were still at Inkster High when "Please Mr. Postman" changed their lives.
Anderson remained with the group through some line-up changes, as they went on to work with such Motown linchpins as Smokey Robinson, Eddie Holland, and Norman Whitfield. In addition to their extensive collection of highly popular singles, the group released a Greatest Hits LP that went Top 5 R&B in 1966, followed by a self-titled 1967 set and 1968's well-regarded Sophisticated Soul.
When the group wound down at the turn of their 1970s, Anderson retired from music and never sang professionally again, although Horton kept the name alive on tour, competing with "fake" line-ups that also emerged on the circuit. "The Marvelettes were a high-energy group," said Anderson proudly as she reflected on their important contribution to Motown history. "We were different, more or less, from any other female group that was out there at the time."