Listen To Kim Petras' New Album 'Feed The Beast'
Kim also recently announced her 34-date Feed The Beast World Tour.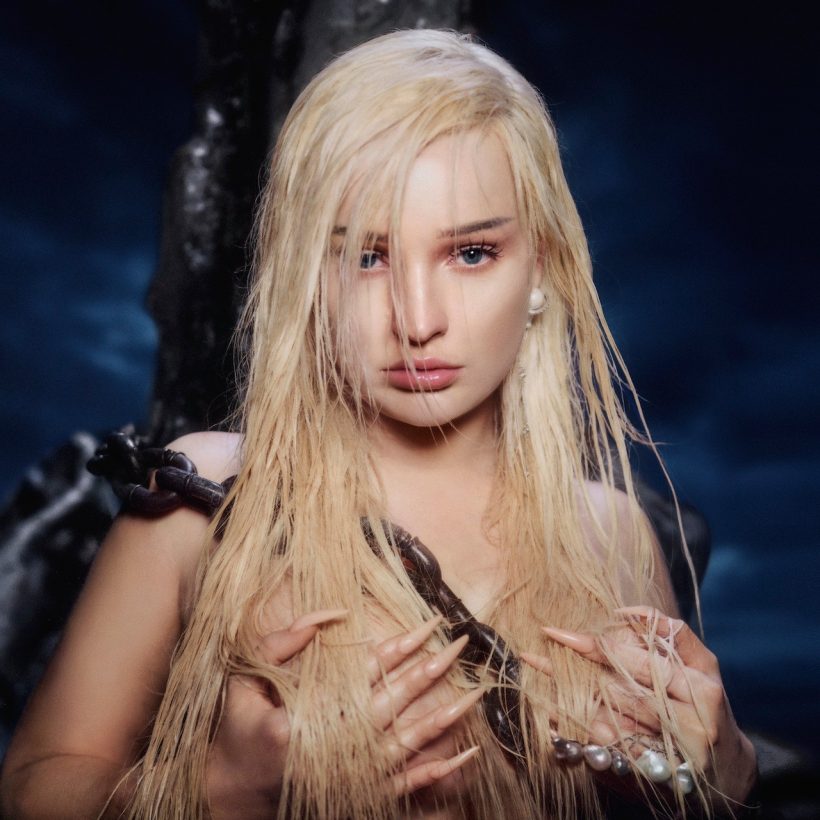 Kim Petras has released her highly anticipated debut album Feed The Beast via Republic Records/Amigo Records.
Over the course of 15 tracks, Feed The Beast moves beyond the characters found in Kim's past music to draw more from her personal life and is a declaration about being willing to be consumed by her biggest passion. With pop music as her driving force, the album is Kim's offering to her own beast that sees her embody a modern-day pop Andromeda—a spin on the classic Greek tale where the princess was about to be sacrificed to her beast. Unlike the tale, however, Kim has set out to rescue herself with a body of work that is heavily inspired by the euphoric Eurodance hits that she would lose herself in growing up.
Kim Petras - King Of Hearts (Official Lyric Video)
Feed The Beast features the eagerly awaited stand out track "King of Hearts." The song, which Kim recently debuted live at Governor's Ball to an enthralled audience, is a shimmering pop confessional that sees her blaming herself for ignoring the red flags of a cheating ex.
The album also features Kim's latest hit single "Alone" featuring diamond-selling hip-hop icon Nicki Minaj, her No.1 global platinum smash hit with Sam Smith "Unholy," and viral fan favorites like the body-positive "Coconuts" and beat-heavy single "brrr." The album also includes a collaboration with alt-pop star BANKS on "BAIT" and eagerly awaited new tracks like "King of Hearts" and "uhoh."
To celebrate the release of the album, Kim also recently announced her 34-date Feed The Beast World Tour produced by Live Nation. The North American leg kicks off September 27 in Austin, TX, and will see Kim bring her larger-than-life live show to major cities coast to coast, including Miami, Boston, Brooklyn, Chicago, San Francisco, Los Angeles, Nashville, Houston, and San Diego. Kim will then embark on a UK/European run of shows beginning February 13 in Birmingham, UK which will bring Kim to cities overseas including Manchester, London, Brussels, Paris, Cologne, Amsterdam, and Milan.