The Lumineers Top Rock, Alternative, And Americana/Folk Charts
The band topped these three charts for the fourth time.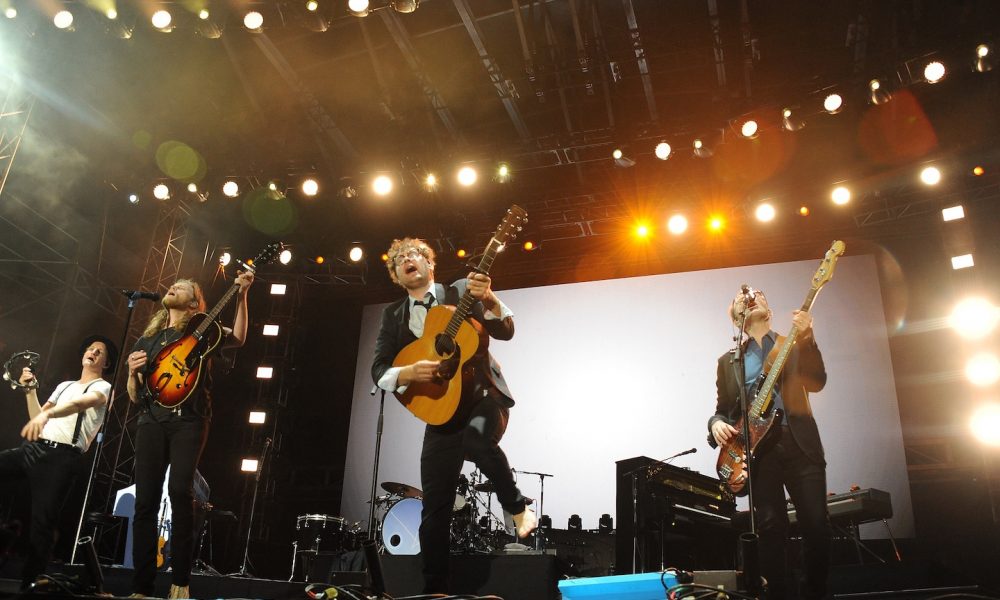 For the fourth time in four albums, The Lumineers have landed atop the charts on Billboard's Top Rock Albums, Top Alternative Albums, and Americana/Folk Albums charts.
Brightside, the band's fourth album, debuts on the January 29-dated surveys with 37,000 equivalent album units earned in the January 14-20 tracking week, according to MRC Data. Of that total, 26,000 units are via album sales.
The group first led all three lists with its self-titled debut in 2012, followed by Cleopatra (2016), and III (2019).
The record, released via Dualtone in the U.S. and Canada and Decca in the rest of the world, features the singles "A.M.," "Big Shot," and "Brightside," the latter of which topped both the Alternative National Airplay and Adult Alternative Airplay charts.
Speaking about the main themes in the record, the band's singer-guitarist Wesley Schultz said: "Hope is a risky thing. It doesn't ignore the danger, but rather it believes in the face of danger. Brightside is an album that hopes, even against the sadness and staggering odds."
In celebration of the album's release on January 14, the duo shared a video for the album's latest single, "Where We Are," which premiered on Facebook. The arresting, dramatic visuals tell the same story as the song itself, which is about a car accident that Schultz was involved in with his wife, roughly ten years ago.
"[It was one of those accidents where] you're driving down the road and everything is smooth and an accident happens very quickly and then you spend years picking up the pieces of it," Schultz said in a recent interview with USA Today. "It feels like collectively we've been in that car crash the past couple of years and it felt like a more interesting way to talk about [the pandemic]." Also to celebrate the release, the band offered an engaging performance of the song on The Tonight Show Starring Jimmy Fallon the day before the album dropped.