Mark Knopfler, Sting Among Contributors To Willy Deville Documentary
The film is based on the life and times of the late singer-songwriter and former leader of new wave rock outfit Mink DeVille.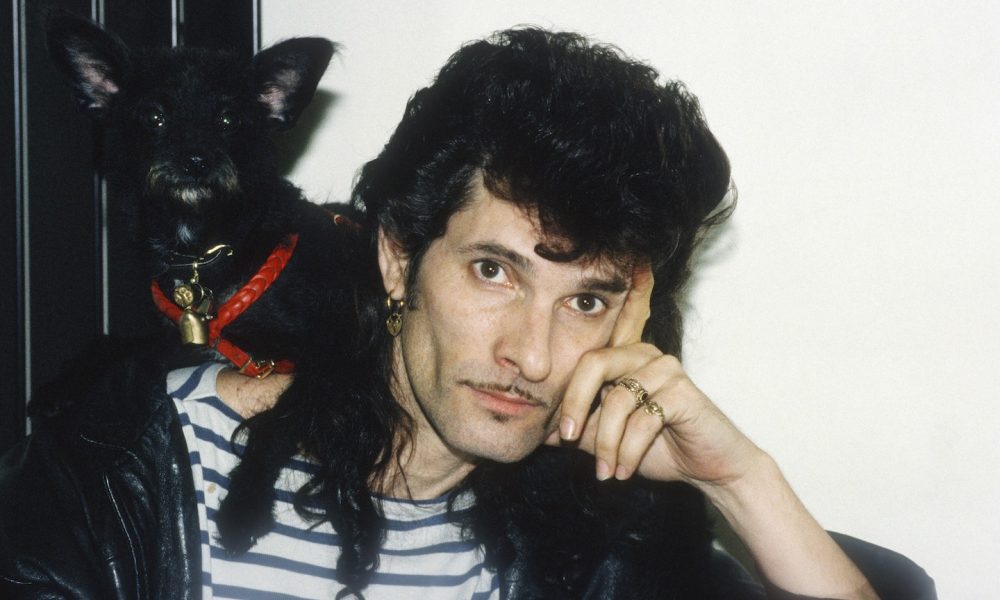 Mark Knopfler, Sting, and the late Ben E. King are among the contributors to the documentary, Heaven Stood Still: The Incarnations of Willy DeVille. Based on the life and times of the late singer-songwriter and former leader of new wave rock outfit Mink DeVille, it's continuing its tour of screenings in certain US cities.
The film premiered in November 2022 at the Doc'n Roll Film Festival in London, followed by a US debut at the Nighthawk Cinema in Brooklyn in April. It was screened last month in Westport, Connecticut, and screenings are planned for Los Angeles and Boston in the fall, with more details here.
Knopfler produced Deville's first solo album Miracle in 1987, and cast him to sing "Storybook Love" on his soundtrack for The Princess Bride the same year. As well as his insights and those of Sting and King, there are the memories of Peter Wolf, formerly of the J. Geils Band; producers Jack Nitzsche and the late Hal Willner; and Chris Frantz of Talking Heads. Heaven Stood Still, named after a typically atmospheric Mink DeVille song, is directed and produced by Larry Locke and co-produced by Crispin Cioe, who played saxophone in DeVille's band.
The film's publicity says: "From CBGB's Latin punk to New Orleans soul singer to the premiere voice of American roots music on the continent of Europe for three decades, he was arguably the most original, most romantic artist of his time, writing and performing the Academy Award-nominated theme to the movie The Princess Bride. No one inhabited as many musical styles and personas, and everything about him was a work of art.
Mark Knopfler & Willy DeVille - Storybook Love (Official Video)
"DeVille sold over a million records and was deeply respected by his peers, from Ben E. King to Bob Dylan, for peerless playing and songs that were anthems to the heartbroken and the downtrodden. Yet almost no one knows anything about him, where he came from or who he loved. How could he fly under the radar for 35 years yet leave so much we do know in his path? That is the mystery of Willy DeVille." Popmatters describes the documentary as "an engaging, often compelling portrait of a singular artist whose gifts weren't sufficiently acknowledged and rewarded."
Deville, born in Stamford, CT in 1950, fronted Mink Deville from 1974 to 1986. Always more appreciated in Europe than the US, the band had a key hit of the new wave period with "Spanish Stroll" in 1977. He continued to record in his own name up until 2008's Pistola, before his death from pancreatic cancer the following year, at the age of 58.