Watch Megadeth's Dirk Verbeuren's Drum-Cam Video Of 'We'll Be Back'
The video was shot during a show at Canada Life Centre in Winnipeg, Manitoba on May 5.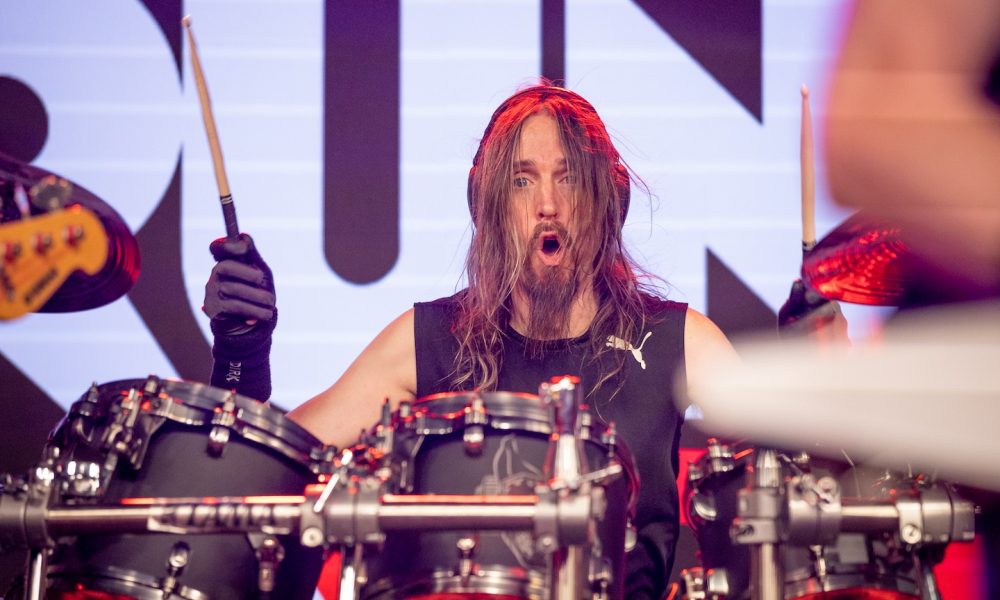 Megadeth drummer Dirk Verbeuren has shared a drum-cam video of him performing the song "We'll Be Back" with his bandmates at Canada Life Centre in Winnipeg, Manitoba on May 5. Check out the video below.
Shop the best of Megadeth's discography on vinyl and more.
The track is one of many standout cuts from the band's critically acclaimed 2022 album The Sick, The Dying…And The Dead! The album debuted at the top of the charts during its first week of sales, taking the No. 1 slot on Top Album Sales, Top Current Albums Sales, Top Rock & Alternative Album, Top Rock Albums, and Top Hard Rock Albums, and No. 3 spot on the Billboard 200.
Megadeth "We'll Be Back" - Dirk Verbeuren live drumcam - Winnipeg 05-05-2023
The thrash metal titans kicked off their "Crush The World Tour 2023" in support of The Sick, The Dying…And The Dead! with a U.S. date in Everett, WA on April 26, before they began their Canadian tour on April 28 in Abbotsford, moving throughout Canada, and wrapping up on May 15 in Halifax.
Back in March, the band announced that fans will now get to experience their multi-platinum thrash metal classic Countdown To Extinction in full Dolby Atmos, submerging listeners in full 3D immersive sound with a new level of clarity and depth. In addition, Countdown To Extinction is also available remastered from the original 1992 stereo analog mix in hi-res 96kHz/24-bit stereo.
Released in 1992 and debuting at No.2 on the Billboard 200, Megadeth's Grammy-nominated Countdown To Extinction, is the band's breakthrough album that helped catapult the band into arena status. The album was  another step forward in the evolution and expansion of the thrash metal genre Megadeth helped create.
The album was also an important benchmark in the band's career in both songwriting and music technicality as they broke new ground and thrashed their way through the height of the grunge movement to mainstream radio and the MTV generation on their own terms with tracks such as "Symphony of Destruction," "Sweating Bullets" and "Skin O' My Teeth."
Listen to the best of Megadeth on Apple Music and Spotify.