Metallica Release Chris Cornell Tribute Of Soundgarden Covers
The tribute can be purchased through Metallica's Vinyl Club.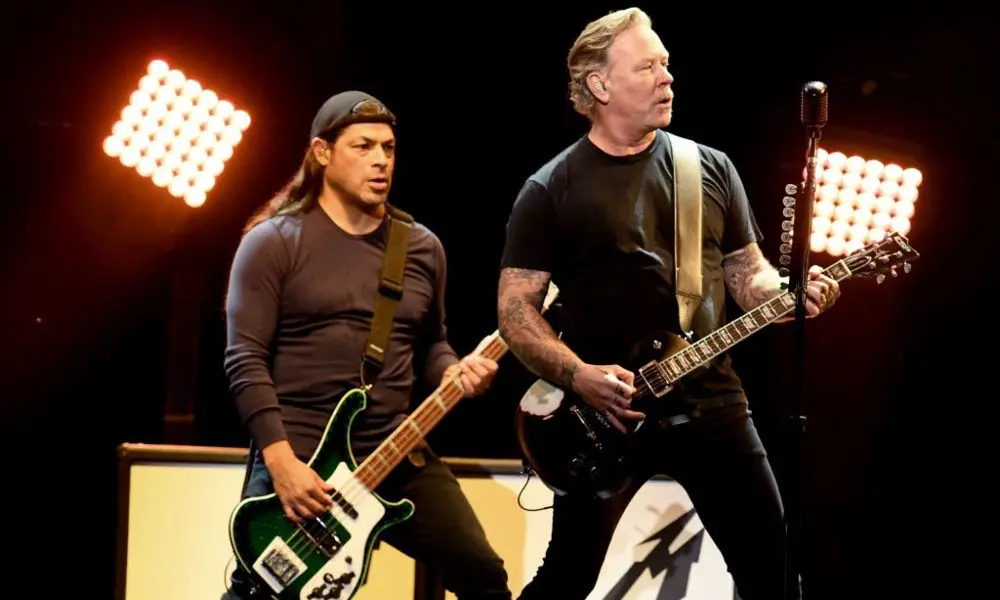 As part of their Vinyl Club, Metallica have announced the release of a special live recording of two Soundgarden songs, in tribute to Chris Cornell, who passed away in 2017.
Captured at the band's performance at the I Am The Highway tribute show in LA in January 2019 – which also featured The Melvins, Taylor Momsen, Foo Fighters, Josh Homme and more – their versions of "All Your Lies" and "Head Injury" can be ordered now.
"Thank you for your musk, thank you for the words, for your thoughts," said drummer Lars Ulrich of the Soundgarden singer. ​"Thank you for the shows, thank you for the good times, for putting yourself out there, and thank you, along with your fellow bandmates, for giving us something that inspired us, excited us, meant something, moved us, and not only gave us belief in the possibilities, but turned us the f__k on.
"What an honor to have known you, to have shared the stage with you and created next level memories, and ultimately to have been included in the LA celebration of your life, which allowed us the opportunity to share with the world just how much your music and your brilliance meant to us."
Earlier this month, Metallica shared "Nothing Else Matters (Orchestra/Clean Guitar/Vocal Mix)," taken from the 'Rough & Alternate Mixes' 2CD included in the remastered deluxe box set of its self-titled fifth album — also known as "The Black Album" — due on September 10 via the band's own Blackened Recordings.
Also set for release is The Metallica Blacklist, which celebrates the enduring influence of this musical milestone with one of the most ambitious projects ever conceived by the Metallica team: An unprecedented 50+ artists spanning an unbelievably vast range of genres, generations, cultures, continents and more, each contributing a unique interpretation of their favorite "Black Album" cut.
Visit Metallica's Vinyl Club to order their Chris Cornell tribute.