Metallica Shares New Single 'Screaming Suicide'
'72 Seasons' is out April 14.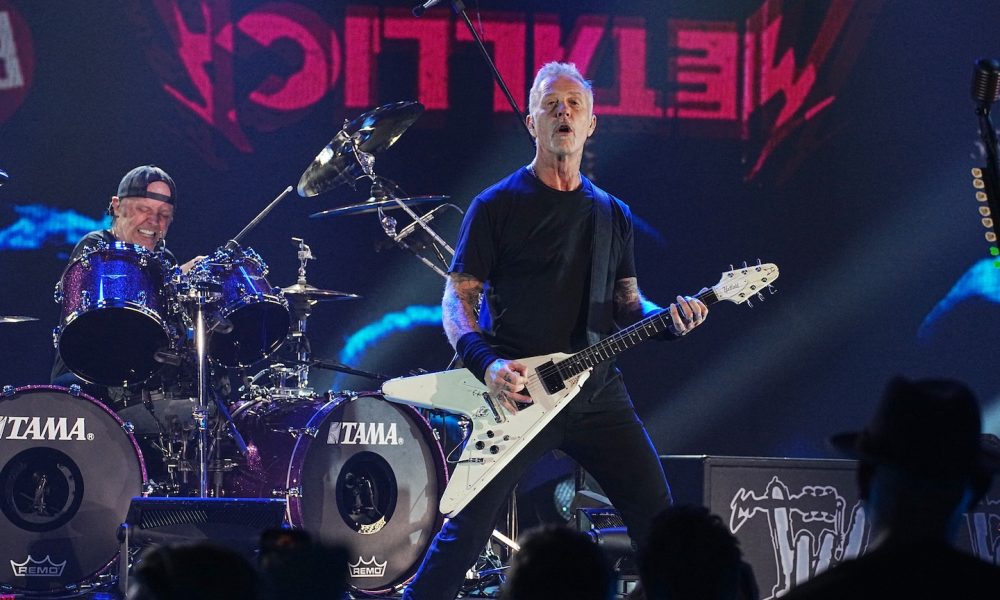 Metallica has unveiled a second glimpse into its forthcoming 12th studio album, 72 Seasons, in the form of "Screaming Suicide."
The newly released album track is now available to stream and download, and as an instant download with all 72 Seasons pre-orders—as well as a video directed by Tim Saccenti.
Metallica: Screaming Suicide (Official Music Video)
"'Screaming Suicide' addresses the taboo word of suicide," says James Hetfield. "The intention is to communicate about the darkness we feel inside. It's ridiculous to think we should deny that we have these thoughts. At one point or another I believe most people have thought about it. To face it is to speak the unspoken. If it's a human experience, we should be able to talk about it. You are not alone."
"Screaming Suicide" follows in the path blazed by "Lux Æterna," the first single from the album. 72 Seasons will be released April 14 via Metallica's own Blackened Recordings. Produced by Greg Fidelman with Hetfield and Ulrich, and clocking in at over 77 minutes, the 12-track 72 Seasons is Metallica's first full length collection of new material since 2016's Hardwired…To Self-Destruct.
The album will be released in formats including 2LP 140g black vinyl and limited edition variants, CD, and digital.
Though the band is focused on their new album, Metallica is also celebrating accomplishments of old hits, too. The band's most streamed song on Spotify, "Enter Sandman," recently surpassed the one billion streams mark. That's rarified air, especially in the rock world, where the songs that have reached the mark are still relatively minimal.
"Enter Sandman" was initially featured on Metallica's self-titled 1991 Black Album. The song hit No. 10 on the Billboard Mainstream Rock Chart and crossed over to hit No. 16 on the Billboard Hot 100. It has been certified as a gold physical single in the U.S. and a triple-platinum digital single. It also stands as the sixth most performed song in the band's live history and has been covered by Motorhead, Foo Fighters, Volbeat, John 5, Apocalyptica and more.