Metallica's 'Too Far Gone' Video Dissected In New Podcast Episode
The latest episode of 'The Metallica Report' includes interviews with video director Buddy Nichols and legendary skateboarder Tony Hawk.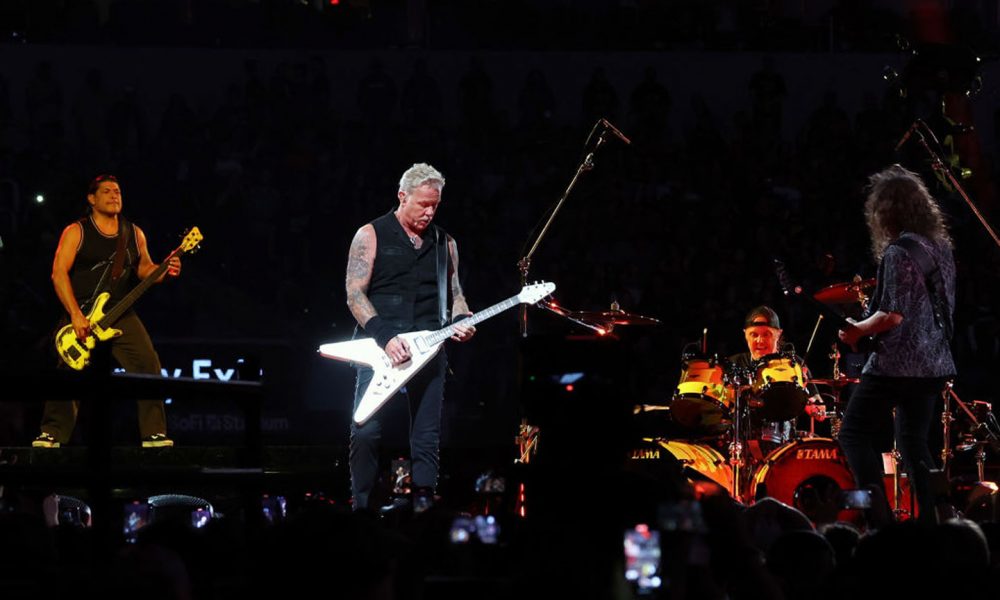 The latest episode of Metallica's ongoing "The Metallica Report" podcast goes behind the scenes of the making of the new video for the band's new song "Too Far Gone." You can listen to the episode in full here.
The official description of the episode's content reads "We're talking all things 'Too Far Gone?' — specifically, the phenomenal new music video and its mind-blowing star. He's a pro skateboarder you'll need to see to believe named Felipe Nunes, and he also happens to be a double-amputee.
"We've got a few very special guests joining us to dive into the details. Director Buddy Nichols fills us in on how the project came about and the long days that went into creating the video. Our own James and Robert discuss what skateboarding means to them and the inspiration they draw from watching Felipe not only pursue his passion but kick ass doing it. And finally, Renée catches up with the one and only Tony Hawk, who offers up his advice for aspiring skaters and reveals that being in a Metallica video allowed him to cross an item off his bucket list!"
Metallica: Too Far Gone? (Official Music Video II)
Metallica recently unveiled the video for "Too Far Gone? (Live from MetLife Stadium, East Rutherford, NJ – August 6, 2023)," a digital single capturing the debut M72 tour performance of the 72 Seasons standout track as played for some 80,000 fans on night two of the tour's North American opening weekend.
"The Metallica Report" is hosted by two of the closest members of the Metallica family: Steffan Chirazi, whose history with Metallica spans from covering the band as journalist in the '80s to his current role as editor of the band's online mag, So What!, and Renée Richardson, director of philanthropy for the band's All Within My Hands foundation, and well-known Bay Area radio personality.
Each episode of "The Metallica Report" features the two presenters keeping listeners informed with the latest news and updates from Metallica HQ, as well as dispatches from the road as the "M72" tour continues to make its way around the world. The podcast's mini-features offer exclusive behind the scenes news and interviews with the likes of the touring crew, poster and T-shirt artists, fans, and even James Hetfield, Lars Ulrich, Kirk Hammett and Robert Trujillo themselves.