Michael Jackson, Taylor Swift Items Exhibit At Newark Grammy Museum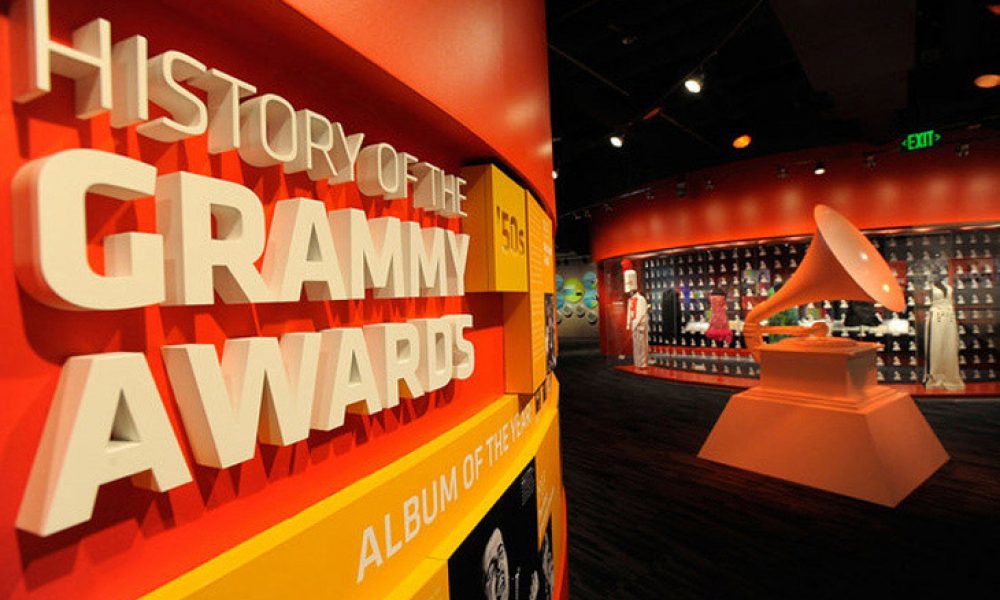 The brand new Newark Grammy Museum — a.k.a. the GRAMMY Museum Experience Prudential CenterTM — will unveil its new 8,200-square foot location at Newark, New Jersey's Prudential Center on Friday, 20 October 2017.
A bounty of exhibits and rare historical artefacts are set to be displayed. Dedicated both to celebrating the legacy of the greatest musicians in history and inspiring musical education. The Newark Grammy Museum features interactive exhibits as well as items including clothing worn by Michael Jackson, Beyoncé, Taylor Swift, Jennifer Lopez, Amy Winehouse, and many more. In addition, the museum will also feature a section that pays tribute to many of the artists from its home state, including Frank Sinatra, Bruce Springsteen and Whitney Houston.
The museum will be open to the public from Tuesdays through to Sundays from 11 a.m. to 6 p.m., with tickets ranging from $9 to $12.
Items due for display when the museum will also initially opens its doors include Michael Jackson's gold lamè suit from the Thriller era, designed by Bill Whitten; Madonna's beaded dress worn at the Who's That Girl premiere in 1987 in New York's Times Square; Beyonce's pink dress from her performance with Prince at 46th Grammy Awards and Taylor Swift's navy blue, sequined gown by Kaufmanfranco at the 52nd Grammy Awards.  Ella Fitzgerald's green beaded dress and Luciano Pavarotti's black tuxedo are also set for exhibit.
The new museum also promises interactive exhibits. These include Roland Live – an area that provides visitors with a real-life simulation experience of performing onstage – and focused exhibits that unveil the mysteries behind the recording process. Another exhibit of interest for budding musicians is a how-to tutorial that teaches visitors how to rap while providing insight into the mixing/remixing song experience.
The Newark Grammy Museum also houses a section dedicated to the annual Grammy Awards, as told through a timeline highlighting great moments in Grammy history.
"The Experience highlights the power music has to inspire, educate and celebrate," said Grammy Museum Founding Executive Director Bob Santelli. "There is something for everyone – from exhibits designed to educate to those that underline the history of music and its special place in our culture. We are proud to work alongside partners like Josh Harris and David Blitzer, and support the incredible work they have done to make the Prudential Center a major destination for music and entertainment on the East Coast."
"The Grammy Museum Experience will bring together two innovative brands in entertainment – the Prudential Center and the Grammy Museum," said Scott O'Neil, CEO of the New Jersey Devils and Prudential Center. "As stewards of these iconic brands, active residents of the city of Newark, and under the leadership of Josh Harris and David Blitzer, we believe it is our responsibility and privilege to ignite the special passion sports and music has in our world, and on the youth of today."
Colin McConnell, Chief Brand Officer of Prudential, added: "In partnership with Prudential Center, we're proud to celebrate the rich musical history of the Grammy's here in our hometown of Newark, a city which has contributed so much to American music."
Explore Our Michael Jackson Artist Page
Format:
UK English