Listen To Mick Jagger's Dark, Atmospheric 'Strange Game' From 'Slow Horses'
The song is accompanied by a new video combining lyrics and footage from the series.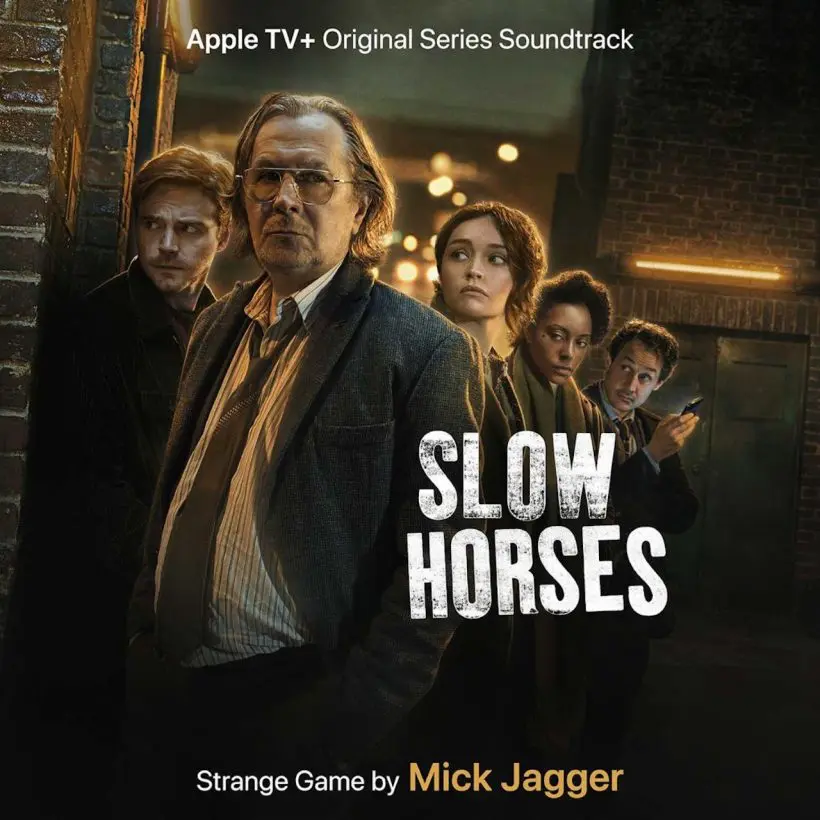 Mick Jagger's "Strange Game," his new theme song for the Apple Original series Slow Horses, is now available on all streaming platforms. It's accompanied by a new video combining lyrics and footage from the series, and its release coincides with the series premiere on Apple TV+ with the first two episodes available today.
"Strange Game" is a collaboration between the Rolling Stones frontman and Academy Award-nominated film composer Daniel Pemberton, known for such soundtracks as those for Being The Ricardos, Spider-Man: Into The Spider-Verse, The Trial Of The Chicago 7, Oceans 8, and Yesterday. Pemberton, who also created the original score and soundtrack for Slow Horses, describes working with Jagger as "one of the most exciting collaborations of my professional career."
Mick Jagger - Strange Game (Official Lyric Video)
"I really enjoyed creating the theme track for Slow Horses with Daniel Pemberton," writes Jagger. "I've read a lot of the books and was familiar with some of the more dark and unsavoury characters and knew the direction I wanted to take it…hope you enjoy it!"
The dark, knowing music of "Strange Game" and its references to the show's score and storylines, from the books by Mick Herron, evoke the shadowy world of discredited British intelligence agents relegated to Slough House, an MI5 "dumping ground" in outer London. The distinguished Slow Horses cast stars Gary Oldman as Jackson Lamb, the brilliant but irascible leader of the team, alongside Kristen Scott Thomas, Jonathan Pryce, Olivia Cook, and Jack Lowden.
The release of "Strange Game" comes as the Rolling Stones prepare for their 60th anniversary year and numerous related events, spearheaded by their SIXTY European tour beginning in Madrid on June 1. On May 13, Live At The El Mocambo, recorded at the band's 1977 shows at the 300-capacity Toronto club, is released for the first time, available on double CD, 4 LP black vinyl, 4 LP neon vinyl and digitally.
Pre-order Live At The El Mocambo,