Miles Davis, Herbie Hancock, Donald Byrd, And More Set For Blue Note Classic Reissues
The slate kicks off in August with releases from Anthony Williams and Cecil Taylor.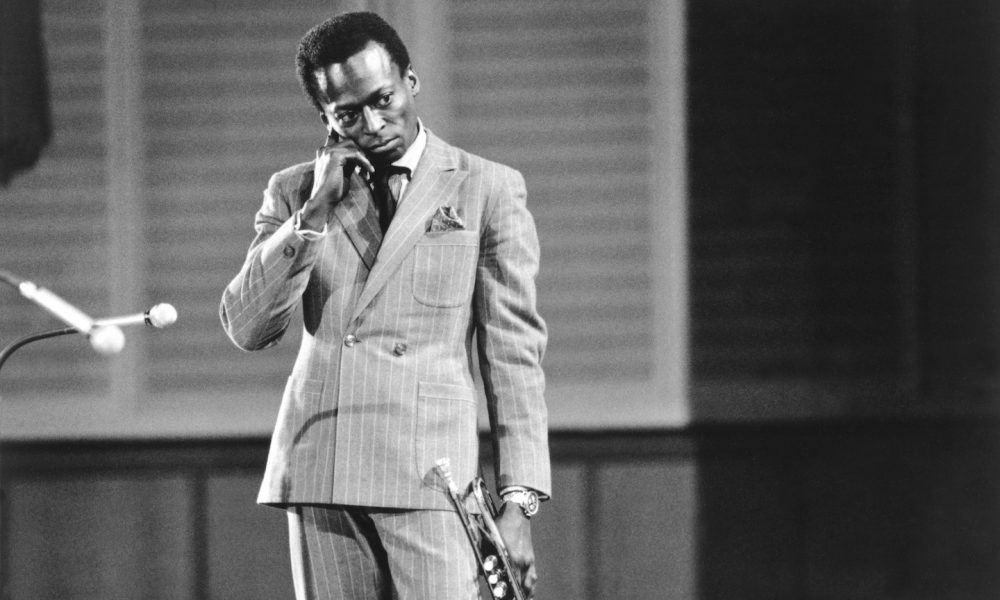 Blue Note Records has announced the next run of titles in the Classic Vinyl Reissue Series, which will present 180g all-analog vinyl reissues of some of the most iconic masterpieces of the Blue Note catalog by jazz legends.
These releases include albums from Art Blakey, Donald Byrd, Miles Davis, Wayne Shorter, Herbie Hancock, Sonny Rollins, and more. Curated by Don Was and Cem Kurosman, Classic Vinyl reissues are mastered by Kevin Gray directly from the original analog master tapes and pressed at Optimal.
Newly announced titles will begin September 15 with the release of Horace Silver Blowin' The Blues Away and Jimmy Smith Midnight Special, both of which are available for pre-order now on the Blue Note Store. Check out the full release schedule below.
Last month, Third Man Records and Blue Note Records announced the 313 Series Partnership, showcasing five milestone albums from the Blue Note catalog representing some of the finest work recorded by Detroiters (or recorded in the city), specially chosen for re-release by Blue Note Records President—and Detroiter—Don Was.
"There's no better way for us to celebrate the abundance of Detroit talent on the Blue Note roster than this 313 collaboration with our hometown brothers and sisters at Third Man Records," said Blue Note Records President Don Was. "Spin your turntables, close your eyes, and listen as the sweet analog sounds of Detroit Jazz roll thru your mind like the cool, clear waters of the River Rouge."
Visit the Blue Note store for pre-order information.
Classic Vinyl Reissue Series – Release Schedule:
August 18, 2023
Anthony Williams – Spring (1965)
Cecil Taylor – Unit Structures (1966)
September 15, 2023
Horace Silver – Blowin' The Blues Away (1959)
Jimmy Smith – Midnight Special (1960)
October 20, 2023
Art Blakey & The Jazz Messengers – Mosaic (1961)
Hank Mobley – No Room for Squares (1963)
November 17, 2023
Tina Brooks – True Blue (1960)
Wayne Shorter – Night Dreamer (1964)
December 15, 2023
Sonny Rollins – Newk's Time (1957)
Grant Green – Green Street (1961)
January 19, 2024
Bud Powell – Amazing Bud Powell, Vol. 1 (1949-51)
Clifford Brown – Memorial Album (1953)
February 16, 2024
Lee Morgan – Search for the New Land (1964)
Joe Henderson – Mode for Joe (1966)
March 15, 2024
Miles Davis – Volume 2 [BLP 1502] (1952-54)
Donald Byrd – A New Perspective (1963)
April 19, 2024
Bobby Hutcherson – Happenings (1966)
Herbie Hancock – Speak Like a Child (1968)