Mötley Crüe's Tommy Lee Stars In Trailer For 'The Muppets Mayhem'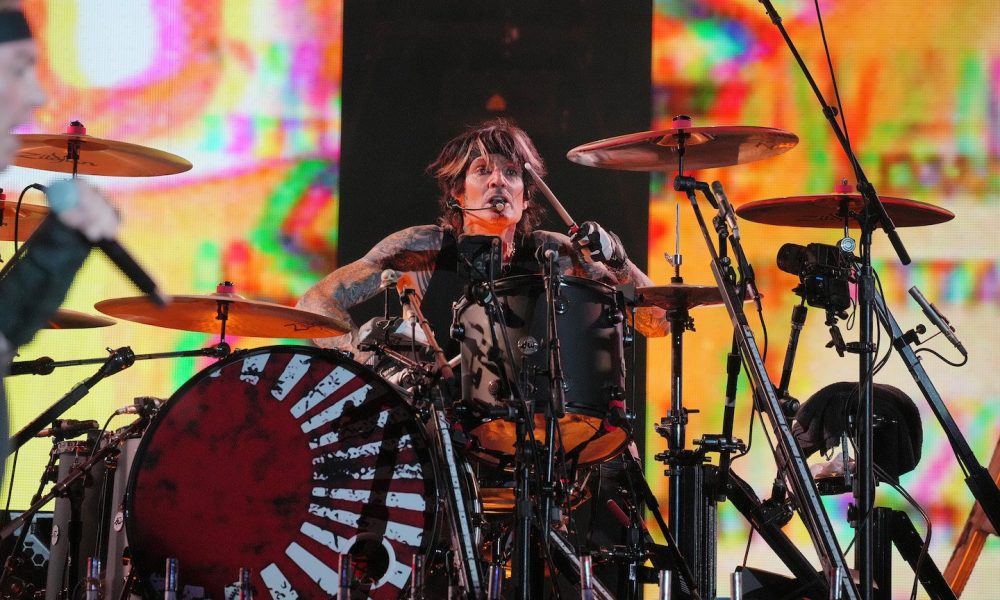 Mötley Crüe drummer Tommy Lee stars in the new trailer for The Muppets Mayhem, a brand new television series that is set to premiere on Disney+ on May 10.
The trailer features all the members of Dr. Teeth and the Electric Mayhem, also commonly referred to as just The Electric Mayhem. "They tattooed their name on me when I was passed out," Lee recalls with a chuckle in the trailer. He then lifts his shirt to reveal the "mayhem" tattoo on his abdomen." Watch the full trailer below.
The Muppets Mayhem | Official Trailer | Disney+
A storyline summary of the show on IMDB reads, "[Follow] the Electric Mayhem Band as they go on an epic musical journey to finally record their first studio album. Singh will play the (human) lead role of Nora, a driven junior A&R executive tasked with managing and wrangling the mayhem that is The Electric Mayhem Band. With the help of Nora, the old-school Muppet band comes face to face with the current-day music scene as they try to finally go platinum."
Fans of Tommy Lee can catch him on the road with Mötley Crüe. The band is set to hit the road with another iconic and celebrated rock band Def Leppard. They will be co-headlining 'The World Tour' along with special guest Alice Cooper.
Produced by Live Nation, the U.S. leg of the world tour kicks off on August 5 in Syracuse, NY. The bands will bring their electrifying stage shows across America throughout the month of August including being the first ever show at the H.A. Chapman Stadium in Tulsa, OK.
"We had an incredible time playing The Stadium Tour in North America this summer and we truly can't wait to take the show around the globe with The WORLD Tour in 2023. Crüeheads get ready because we have a few amazing U.S. dates set for you!" Mötley Crüe said in a joint statement.
Listen to the best of Mötley Crüe on Apple Music and Spotify.