Muni Long, Samara Joy, And More Offer Spotify Singles
Other artists featured include Omar Apollo, Tobe Nwigwe, and more.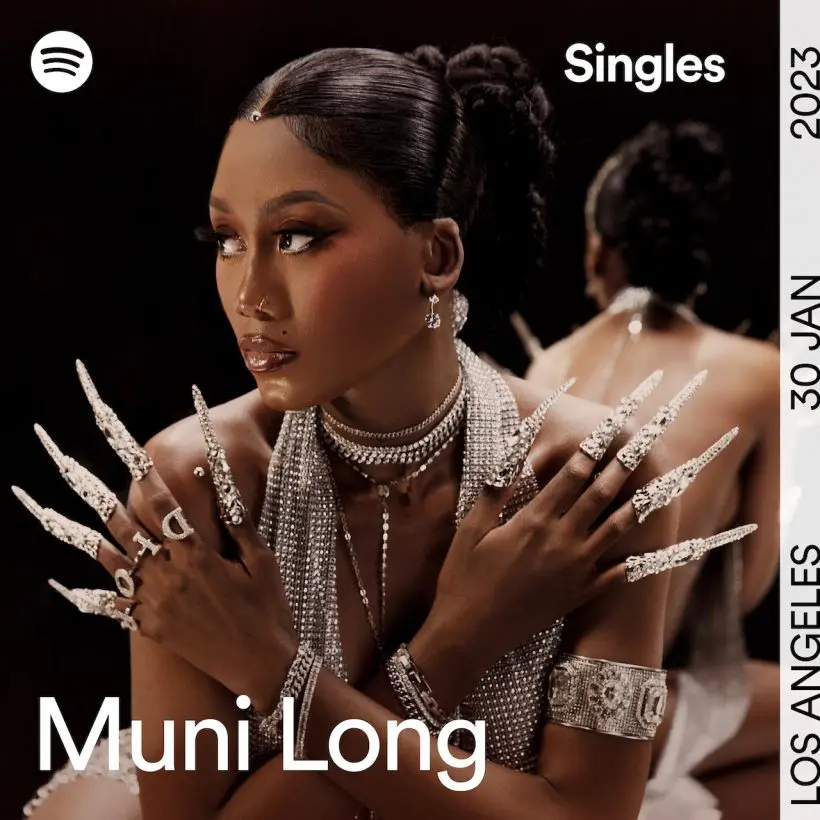 Spotify is celebrating the emerging talent nominated for the Best New Artist category with a special edition of the Spotify Singles series. The new releases are highlighted by singles from Samara Joy and Muni Long. Other artists featured include Omar Apollo, Tobe Nwigwe, and more.
For the third year in a row, Spotify will collaborate with many of the BNA-nominated artists on exclusive recordings, with each nominee reimagining one of their own hit songs, as well as recording a cover song as a tribute to an artist they admire (including a handful of select past BNA nominees). This year, Spotify will debut some newly recorded tracks and will also re-release some fan-favorite Spotify Singles.
Samara Joy has re-imagined her song "Guess Who I Saw Today," and recorded her own rendition of 2009 Best New Artist winner Adele's "Someone Like You," putting a jazzy spin on the hit track.
Muni Long has given fans an updated version of her Grammy-nominated song "Hrs & Hrs," as well as her own rendition of 1971 Best New Artist winner The Carpenters' "Superstar."
Last month, Muni Long joined The Tonight Show with Jimmy Fallon to perform "Time Machine" from her new album, Public Displays of Affection. Her performance on Fallon played like an extension of the "Time Machine" music video, which featured Long peeking into the past with a 60s-era telephone and a sleek dress.
The singer-songwriter was dressed in a gleaming, silver robot suit, dancing alongside masked dancers, wearing full helmets to cover their faces, akin to Daft Punk. The futuristic aesthetic was perfectly suited to Long's timeless sound.
In an interview with Billboard, Long explained how she reacted to the news of her Grammy nominations. "I definitely cried for a couple of minutes because it was a relief," Long said. "I feel really good. I feel very grateful. And it's historic. My age [34], spending my own money, coming from my background — it was unheard-of stuff. I'm super grateful that the conversation is happening and that people are watching me, and then the messages I get about people being inspired, and they really do have stars in their eyes watching me, and that feels amazing."