Music By Black Sabbath, Metallica To Feature In 'Get Your Rocks Off' Classic Rock Tour
Presented by the Download organizers, the three-date UK extravaganza aims to celebrate the iconic artists who have played at the festival down the years.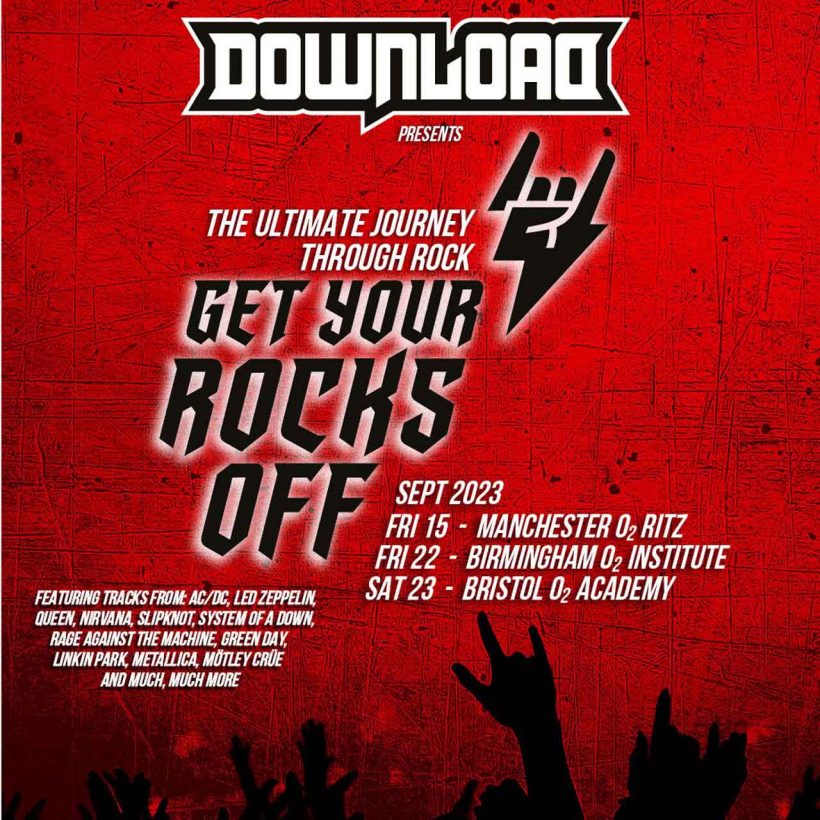 The Download Festival is all set to present "Get Your Rocks Off": a UK extravaganza tour celebrating the spirit of the festival and some of the legendary artists and music featured at the heavy music mecca of rock and roll in the UK.
The tour will roll through iconic rock cities across the UK: Manchester, Birmingham, and Bristol. According to advance PR, the one-of-a-kind rock and roll spectacle promises to "resurrect the greatest rock anthems of all time, immersing audiences in the Rock & Roll Hall of Fame and bringing them face to face with rock royalty, both past and present.
"From the raw power of Black Sabbath's birth to the untamed savagery of Slipknot, this incredible extravaganza takes you on a thunderous ride down the Highway to Hell, celebrating the golden age guitar Gods who have immortalized themselves through their music videos. Prepare to be captivated by an awe-inspiring, hell-raising tribute to the legends of rock, traversing the time-honored classics from 1969 all the way to the explosive present day."
This spectacular show promises a series of interactive moments and much more. Audiences can expect "an unparalleled sonic experience, featuring an explosive catalog of iconic bands, artists, and their music." This will include legendary anthems from AC/DC, Led Zeppelin, Queen, Nirvana, Slipknot, Rage Against The Machine, System of a Down, Green Day, Linkin Park, Mötley Crüe, Metallica, and many more. The organizers describe the event as "a rock extravaganza like no other, where the heart-pounding energy of live performance collides with the timeless power of rock and roll.
Tickets for the tour go on sale on Wednesday, June 14 at 10am through the official Live Nation website.
Tour Dates are as follows:
Fri, September 15: O2 Ritz Manchester
Fri, September 22: O2 Institute Birmingham
Sat, September 23: O2 Academy Bristol