Nicki Minaj Drops New Tracy Chapman-Sampling Song 'Sorry' Ft. Nas
'Sorry' is patterned after Shelly Thunder's reggae song 'Sorry,' itself an interpolation of Chapman's 'Baby Can I Hold You.'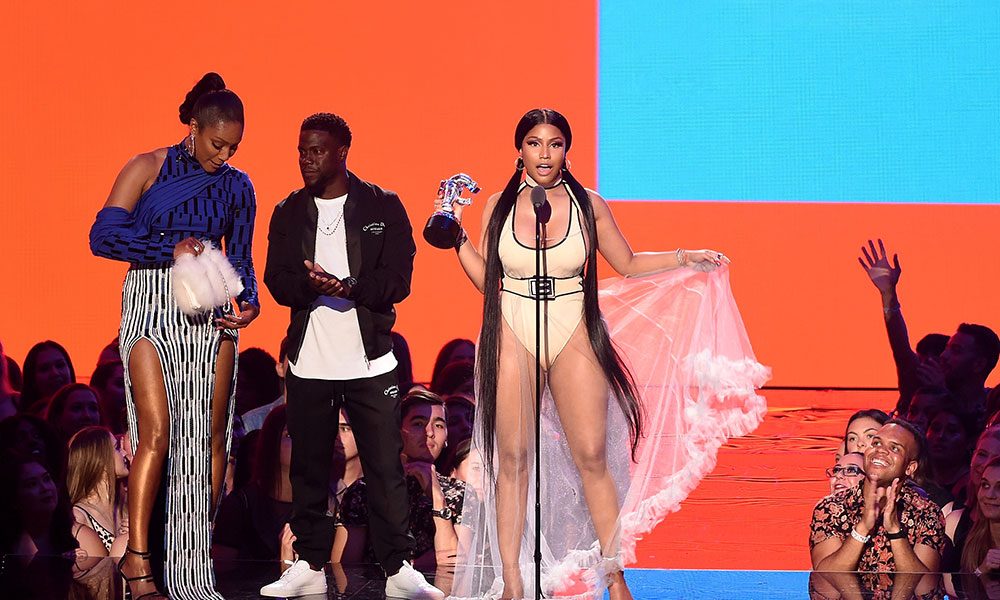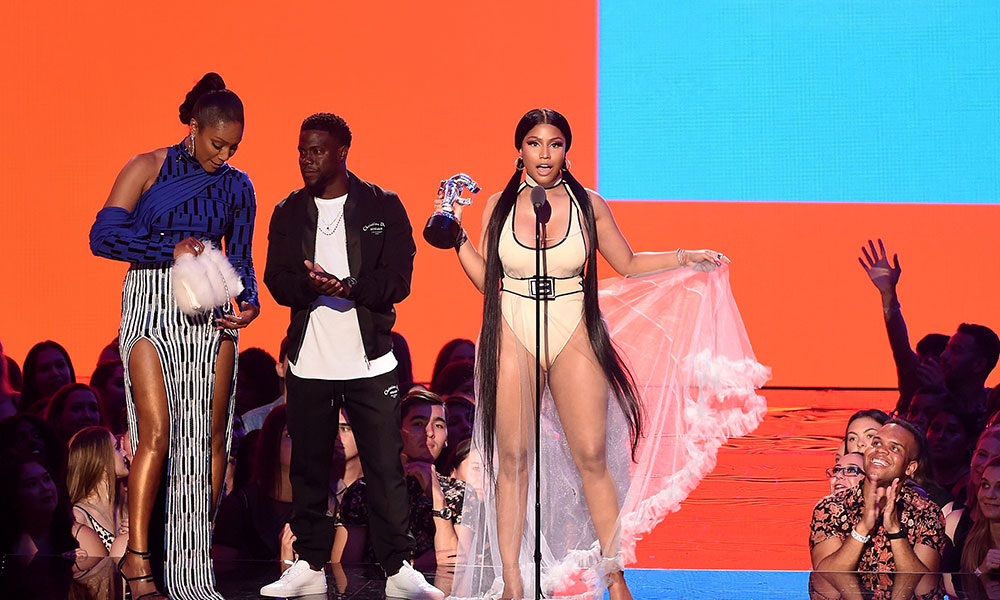 A day after the early release of her new album, Queen, Nicki Minaj has dropped another unreleased song featuring her ex-boyfriend Nas. Funkmaster Flex debuted the track, entitled 'Sorry' which is patterned after Shelly Thunder's reggae song 'Sorry,' itself an interpolation of Chapman's 'Baby Can I Hold You.' You can hear the track below.
Earlier this month, Minaj and her team debated whether to further delay the release of Queen while trying to clear Chapman's 'Baby Can I Hold You.' The 35-year-old rapper decided to push the release to August 17, but ended up releasing the album earlier.
'Sorry' is a love song of sorts between Minaj and Nas, who dated for eight months before breaking up in January 2018. "Ain't losing watches but with me, he always find time /We keep it classy when we eating, it's that fine dine / But between love and hate, baby, it's a fine line," Minaj raps on the track.
As uDiscover Music recently reported, Queen, Minaj's hotly-anticipated follow-up to 2014's The Pinkprint, boasts a feast of appearances by Eminem, The Weeknd, tour mate Future, Rae Sremmurd's Swae Lee and others. On her fourth studio LP, Minaj both airs her grievances and celebrates her muses. On the track 'Barbie Dreams', she pays homage to The Notorious BIG on her own version of 'Just Playing (Dreams)' and takes shots at prominent rappers Meek Mill to Desiigner and Young Thug, but all in good fun. Takedowns aside, she also gives a shout out to those who've inspired her music, from Lauryn Hill to Bob Marley and dancehall icons.
On Minaj's recently launched Beats 1 radio show, the rapper revealed how her, and another female hip-hop legend Foxy Brown, got together on her new album track 'Coco Chanel' and much more.
Next month, she'll hit the road with Future on their joint NICKIHNDRXX tour. The tour kicks off in Baltimore on 21 September.
Format:
UK English