Norah Jones Recruits Questlove And Christian McBride For 'Why Am I Treated So Bad' Cover
The pair joined Jones on the latest episode of her podcast 'Playing Along'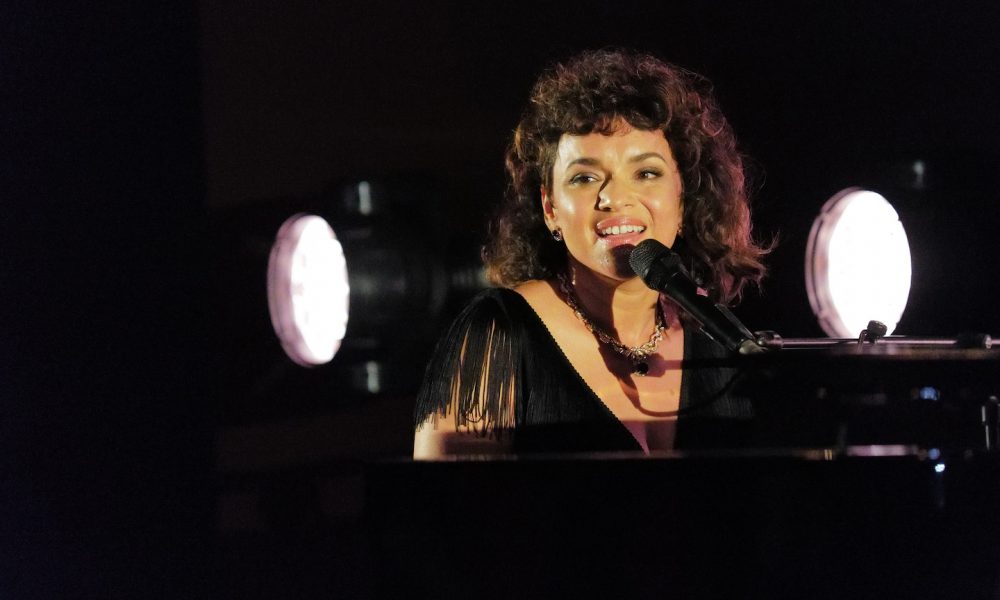 Norah Jones has recruited Questlove and Christian McBride for a live cover of The Staple Singers' "Why? (Am I Treated So Bad)."
The pair joined the star on the latest episode of her podcast, Playing Along. The series finds Jones interviewing fellow artists before performing with them.
After the episode arrived last week, Jones has now shared a video of herself, Questlove, and McBride putting their own spin on the 1965 track. Jones handles piano and vocals on the cover, while Questlove drums and McBride plays double bass. As they perform, the trio share words of encouragement with each other and adlib over the outro.
In the latest installment of the podcast, Questlove and McBride shared some of their high school memories and biggest influences. They also covered more songs with Jones, including D'Angelo and Kris Kristofferson tracks.
Norah Jones, Questlove and Christian McBride - Why Am I Treated So Bad (Live)
"We were talking earlier about the steady gig – all those steady gigs you played in hotel lobbies and restaurants and bars, that's where we all got our training," McBride said. "I've always been too pragmatic. As a bass player, my thing was always 'Do whatever you have to do to keep the gig'. I was less worried about individualism – just don't get fired, that was always my thing."
An official synopsis read: "This special session features not one but two incredible and incomparable musicians – Questlove and Christian McBride. Both hail from Philadelphia and have become titans of the music scene, each in their own right."
Jones introduced the episode: "This was a really fun time for me. It was like a dream, like, 'Should we just make an album? Why are we all here?'" […] It was a pretty great episode."
Earlier this year, Remi Wolf was a guest on Playing Along. The alt-pop star discussed touring and creative outlets with Jones before the duo performed some of Wolf's songs together and covered a mutual favorite from Blossom Dearie.