Otep's Acclaimed Concept Album 'Hydra' Celebrates Ten Years With Vinyl Debut
Widely praised by the critics on release in 2013, 'Hydra' was a Top 10 hit on the Hard Rock Albums chart and a Top 40 hit on the Independent Albums chart.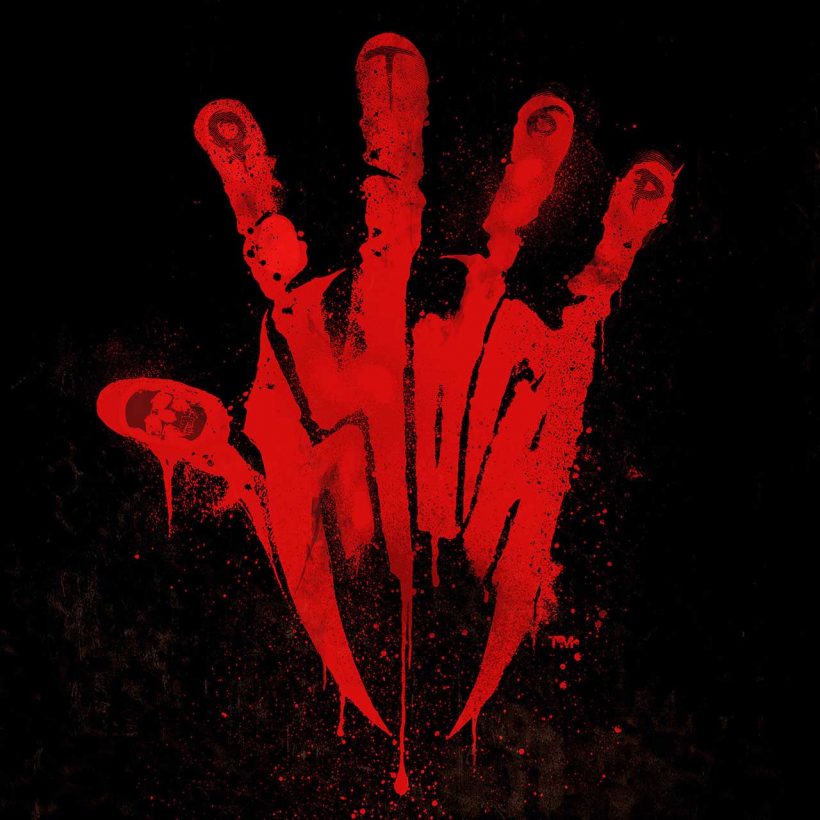 Craft Recordings celebrates the 10th anniversary of Otep's acclaimed concept album, Hydra, with its first-ever vinyl release on October 6.
Featuring such haunting favorites as "Apex Predator," "Blowtorch Nightlight" and "Seduce & Destroy," the cinematic metal album is based on a novella by the band's founder and frontwoman, Otep Shamaya, and centers on the story of a vigilante assassin named Hydra.
Hydra will be reissued as a 2-LP gatefold set and features a unique etching on Side D, based on the character of Hydra and emblazoned with Otep's signature tenet, "Art Saves." The design was overseen by Shamaya herself.
Otep's story is the stuff of rock 'n' roll dreams. Founded in late 2000 by singer, songwriter and renegade Otep Shamaya, the Los Angeles metal band was playing their fourth-ever show when they caught the attention of manager and TV personality Sharon Osbourne, who invited them to join 2001's Ozzfest. Amid the buzz, Otep was scouted by a major label, despite having no demo. While their first stop on the tour was only their eighth live appearance, audiences were blown away by Shamaya's striking stage presence, outspoken lyricism and genre-bending brand of metal, which she describes as "a total and complete mutiny on the senses. We are a fusion band by nature, inspired by many styles and tones from a variety of musical genres—rock, punk, metal, hip-hop, spoken word, jazz, and classic rock. We never allow the antiquated limits of a genre [to] confine or restrict us. Our music is universal and does not belong nor can it be contained in a nice, neat, little box."
Over the next few years, Otep established themselves as one of the most exciting acts on the scene, drawing comparisons to Rage Against the Machine and even Woody Guthrie for their rousing political songs. In 2009, when the band signed to Victory Records, Otep had sold over 500,000 records, including their broadly acclaimed 2002 debut, Sevas Tra, the bestselling House of Secrets (2004) and The Ascension (2007). Shamaya, meanwhile, had already published two books of poetry, earned a 2010 GLAAD nomination for Outstanding Music Artist and was a guest speaker at the 2008 Democratic National Convention.
At Victory, Otep maintained a busy schedule of touring and releases, including Smash the Control Machine (2009) and Atavist (2011). For her sixth LP, however, Shamaya drew inspiration from a novella she had written, titled None Shall Sleep. She set to work on a concept album, written from the perspective of its anti-hero, Hydra. Speaking to fans on Facebook, Shamaya explained the character's backstory: "Corrupted by the world, corrugated by evil, ripped away from the golden, molten elixir of creativity, and abandoned on the placid, jagged rocks of a cruel and barbaric island. . . . This is a story of her personal alchemy of theophagy, revenge, and righteousness. Her rise from the smoldering ash as . . . a vigilante serial assassin, codename: Hydra."
Produced by Ulrich Wild (Pantera, Deftones, Static-X), the cinematic album transports listeners on an ominous journey, as a dynamic blend of instrumentation (including the band's first and only use of drum programming) and haunting lyricism evoke its namesake's tortured soul. Among the most popular tracks is "Apex Predator," a twisted chant, in which Hydra becomes enraptured with one of her victims. As the song progresses, she begins to question her sanity—and whether the woman she captured exists at all. Released as a single, the song was accompanied by a provocative visual, filmed at an abandoned hospital and directed by P.R. Brown (The Smashing Pumpkins, Evanescence, Slipknot).
Also keeping listeners on their toes is "Blowtorch Nightlight," which intersperses cathartic growls and violent riffs with atmospheric breakdowns. In an interview with Metal Riot, Shamaya explained that the song is "an anthem based on [Hydra's] search for the one who made her and to give a glimpse of the processes that created and summoned this dark thing that now inhabits her." That ferocious intensity builds in "Seduce & Destroy" and comes to a climax in "Hag." On the other end of the spectrum is the sparsely arranged "Voyeur," during which Shamaya delivers a sinister, spoken-word monologue in whispered tones.
Reflecting on the creative process a decade later, Shamaya shares, "Hydra is a very unique and special album to me. Out of all nine albums, it's only the second concept album I've written besides House of Secrets, which was an exciting challenge to undertake: adapting a novella into songs and to transcribe it as the main character herself. I did a lot of research into the minds of serial killers, thrill killers, and mass murderers. One of the most impactful moments of research was listening to the Ted Bundy tapes, which had been retrieved from an old tape recorded and played in mono (so only in my left ear) as he whispered where he had hidden the head of one of his youngest victims."
As Hydra neared its release, Otep announced that it would be their final album and many of its reviews reflected that statement. Louder declared it to be "a victorious swansong…Hydra collates the singer's most sinister influences into a melting pot of hypnotic songs that twist and turn with every note.
Fans embraced Hydra as well, upon its release in January 2013. In addition to landing on the Billboard 200, Hydra was a Top 10 hit on the Hard Rock Albums chart and a Top 40 hit on the Independent Albums chart. A year later, Shamaya announced that Otep would continue to release new material. Generation Doom arrived in 2016, followed by Kult 45 in 2018. Today, Otep Shamaya continues to stay active on the road. Outside of music, she is busy as a voiceover actor, appearing in the likes of The Last of Us, World of Warcraft: Dragonflight, World of Warcraft: Legion and The Hobbit: The Battle of the Five Armies.