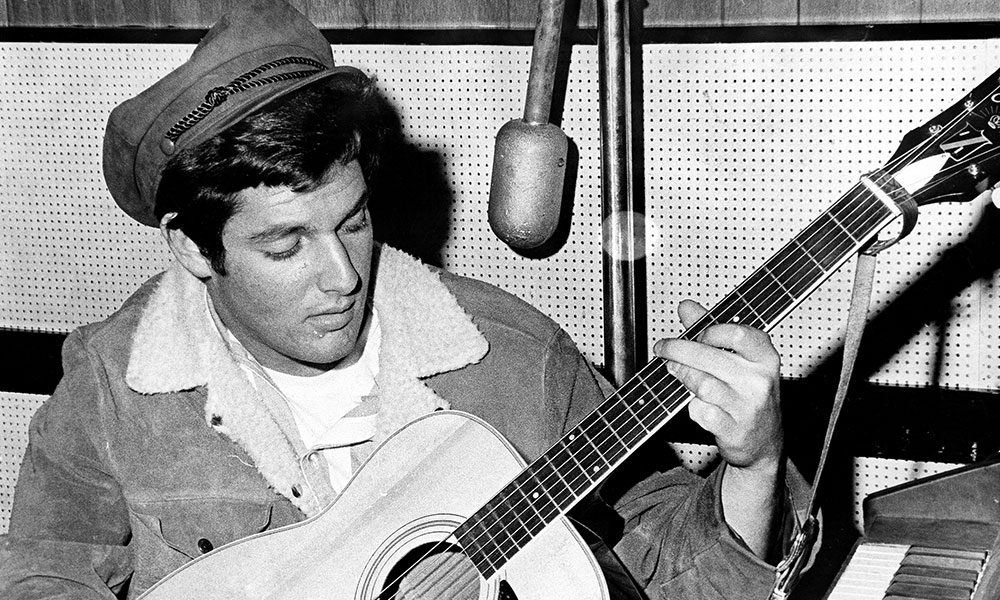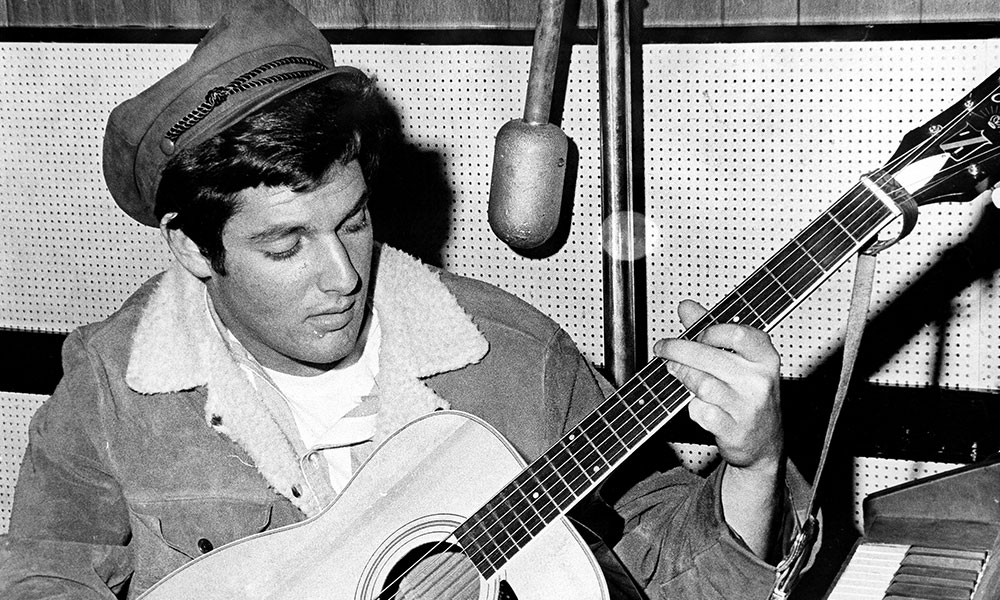 "I have been seeking P.F. Sloan," sang Jimmy Webb way back in 1970,, but just who was Sloan and why was he seeking him?
Sadly P.F. Sloan passed away on the evening of 15 November 2015, at his home in Los Angeles. Phil Sloan had been diagnosed with pancreatic cancer a short time ago and died aged 70. A man who was a huge presence in the music scene in Los Angeles and Sunset Strip in particular, was, despite being a ground-breaker, never to receive the full fruits his talent deserved.
Born in New York City to an American father and a Romanian-born mother, Sloans family moved to Hollywood in 1957, when he was 12. A year later he had been bought his first guitar and aged 14, "Flip" Sloan recorded a single, for Aladdin Records, which folded soon after its release.
At 16, he got a job as a songwriter for the music publisher Screen Gems, where he met Steve Barri, and the duo tried to record a hit single, calling themselves, "Philip and Stephan", the "Rally-Packs", the "Wildcats", the "Street Cleaners", "Themes Inc.", and the "Lifeguards". In 1963, Sloan on lead guitar worked for surf kings, Jan and Dean, and along with Barri he wrote the theme song for the T.A.M.I. Show (Teen Age Music International Show), which starred among others The Rolling Stones and James Brown.
On a number of Jan and Dean albums, including Dead Man's Curve, Sloan was the lead falsetto voice, instead of Dean Torrence, particularly on the band's top 10 hit 'The Little Old Lady from Pasadena'. Around that time, Sloan and Barri also wrote their first U.S. Billboard Top 100 hit, 'Kick That Little Foot Sally Ann', arranged by Jack Nitzsche and performed by Round Robin. Soon they also appeared on surf records by Bruce & Terry (Bruce, being Johnston, later of the Beach Boys and Terry, Melcher, Doris Day's son and later The Byrds first producer) and the Rip Chords, and they recorded their own surf singles and album as the Fantastic Baggys.
Lou Adler who founded Dunhill records hired Sloan and Barri. Here Sloan wrote hits including 'Eve of Destruction' (Barry McGuire); 'You Baby' and 'Let Me Be' (the Turtles); 'A Must to Avoid' and 'Hold On!' (Herman's Hermits); 'Take Me For What I'm Worth' (the Searchers); and 'Secret Agent Man' (Johnny Rivers). The latter was the theme tune for Danger Man, a British TV series given a new title (Secret Agent) for the US market.
Sloan also became a session guitarist as part of the group of L.A. session musicians known as the Wrecking Crew, working with backing musicians, including, drummer Hal Blaine, guitarist Tommy Tedesco, bassist Joe Osborn, and bassist/keyboardist Larry Knechtel. While working with Barry McGuire, Sloan created and played the guitar introduction to 'California Dreamin'' for The Mamas and the Papas.
Sloan recorded two albums for Dunhill and had a hit single, 'Sins of a Family' in late 1965, in the wake of the huge success of 'Eve of Destruction.' Meanwhile as producers Sloan and Barri produced Ann-Margret, the Robbs, Shelley Fabares, and the Ginger Snaps. Sloan and Barri also worked as the Grassroots for Dunhill before later recruiting a complete band to be, "The Grassroots " and carry on recording. While Phil himself continued to record solo singles as Philip Sloan…the F in his name stood for Flip, his nickname.
In 1968, after leaving Dunhill, Sloan recorded an album at Muscle Shoals, Alabama, produced by Tom Dowd and released by Atco Records; it was Sloan's most accomplished record, but failed to sell in numbers. After this he largely disappeared from the public eye having lost out in a legal dispute with Dunhill that cost him dearly.
He battled various demons over the next few decades before, in 2005, recording with producer Jon Tiven in Nashville, Tennessee. The resulting album, Sailover, was released in August 2006 on the Hightone label.
Cover versions of the Jimmy Webb sone were recorded by the Association in 1971, Jennifer Warnes, and by British band Unicorn in the early 1970s. Jackson Browne performed the song with Webb on Webb's 2010 album Just Across the River and Rumer has also recorded the song, released as the lead single from her second studio album Boys Don't Cry in 2012.
They will help ensure his name is never forgotten and every time you hear that introduction to 'California Dreamin', remember to think of him
P.F. Sloan RIP.
Listen here

Format:
UK English