Listen To Paris Bryant's Infectious New Single, 'Dangerous'
'Dangerous' follows recent singles 'Run Around' and 'Overthinking.'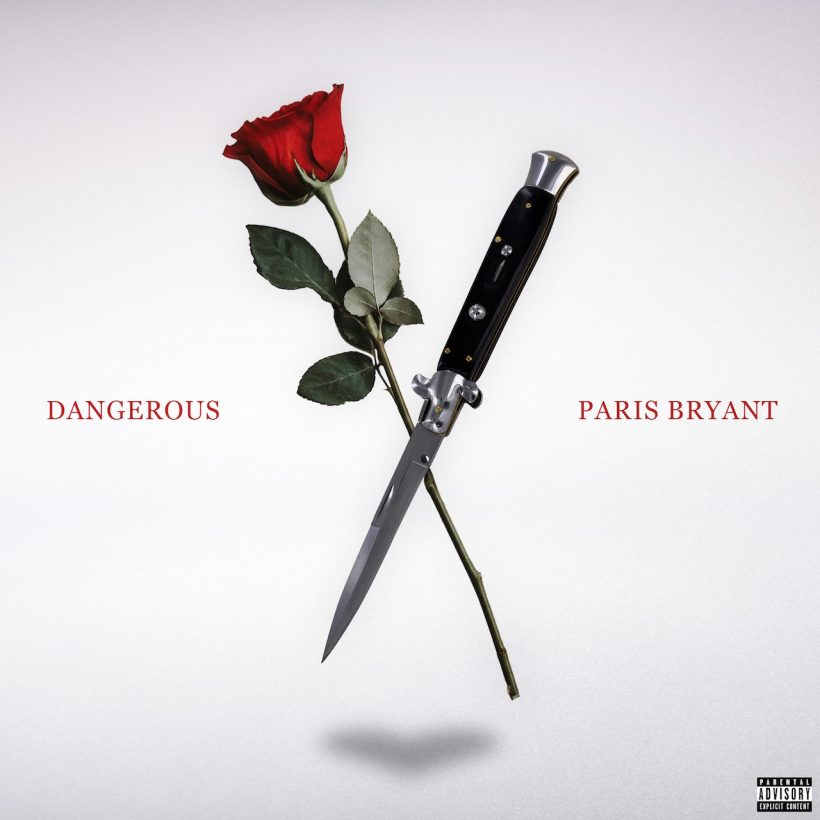 Rising teen singer-rapper Paris Bryant has released a new single, "Dangerous," an infectious R&B jam that showcases the New Yorker's undeniable vocal chops, boundless charisma, and newfound maturity.
Essentially a love song, "Dangerous" finds the breakout artist whispering sweet nothings and compliments to his lover. "I just wanna be with you, Patek and Philippe on you," Bryant croons over booming drums, trap-inspired hi-hats, and shimmering synths. "Ridin in a Jeep, yeah, nobody can sleep on you." The production is rich and dizzying, but the track is anchored by Bryant's soulful vocals.
The cover art features a rose mingling with a knife atop a bright white background, showing the fine line between love and pain, one Bryant knows all too well.
"Dangerous" follows recent singles "Run Around" and "Overthinking." On the former, Bryant goes hard over emotional piano chords, questioning why his girl is trying to give him the slip. "You don't trust me, I don't trust you either," he sings with tangible pain. On "Overthinking," the NYC native reflects on big-money aspirations and damaged romance. With a fast-paced cadence that matches his racing thoughts, "Overthinking" is as intense as its title suggests.
Before that, Bryant dropped "Demon Time," a track with a melodic hook that insists on being repeated. That song has been praised by HotNewHipHop as a "fun follow-up for Bryant and yet another example of his ability to make catchy tracks," while the video has garnered almost 150,000 views. Bryant has also earned recognition from REVOLT, HotNewHipHop, RESPECT, and UPROXX for his official debut "Mad Mad."
With the ability to move from dynamic flows to R&B runs worthy of headlining stages across the country, Bryant has become one of NYC's rising stars. With its maturity and unfiltered approach, "Dangerous" showcases the artist's versatility and growth as an artist. At 18, he's only just getting started.