Paul McCartney And Wings' 'Red Rose Speedway' For Record Store Day Edition
The 50th Anniversary pressing will be available from April 22.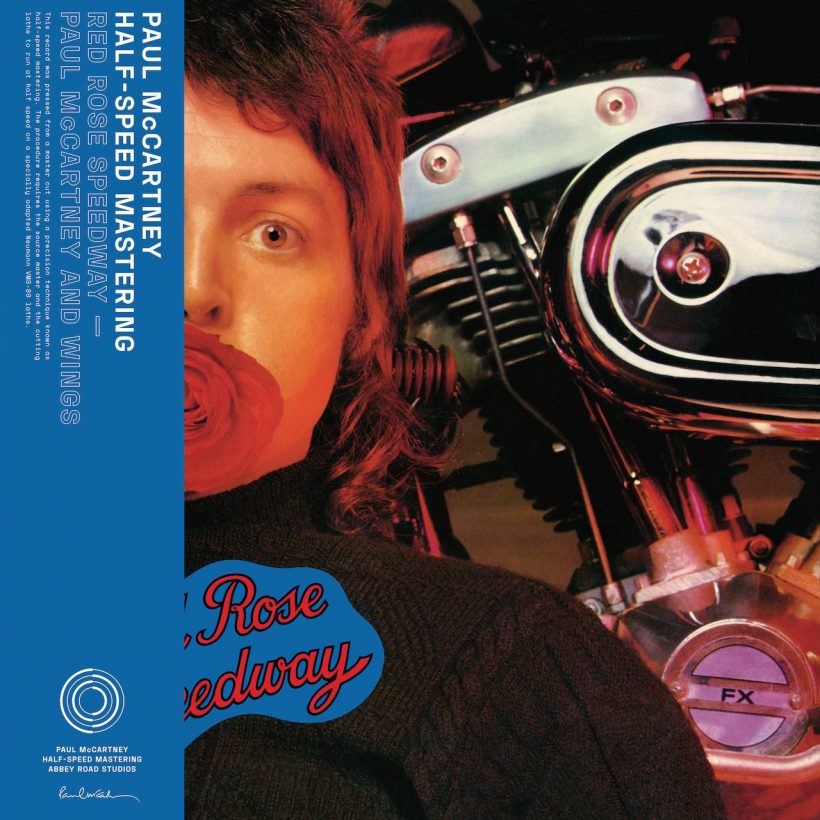 Paul McCartney and Wings' much-loved 1973 album Red Rose Speedway will be released as a limited edition half-speed mastered vinyl LP for Record Store Day 2023. The 50th Anniversary pressing will be available from April 22, just ahead of the anniversary of its original release on April 30, 1973.
Shop the best of Wings' discography on vinyl.
Red Rose Speedway was the first Paul McCartney and Wings album to top the US album chart, starting a sequence of chart-toppers that included Band On The Run, Venus And Mars, At The Speed Of Sound, and Wings Over America. The ome single from the set, the enduring ballad "My Love," similarly became Wings' first No.1 single in America, and a fixture in live shows by the band and then by McCartney for decades to come.
The stature of Red Rose Speedway has steadily risen among fans, critics, and fellow musicians. The opening "Big Barn Bed" was cited as one of McCartney's most underrated tracks by Guitar World and Ultimate Classic Rock, while "My Love" has attracted well over one hundred cover versions by such stars as Tony Bennett, Andy Williams, Brenda Lee, Nancy Wilson, Cass Elliot, Engelbert Humperdinck, and Cher.
Little Lamb Dragonfly (2018 Remaster)
Only last year, the album's "Little Lamb Dragonfly" was singled out as "enchanting" by USA Today and by Def Leppard's Joe Elliott. Speaking for Stereogum's 80 Artists Pick Their Favorite Paul McCartney Song feature, he said: "You know a song has made an impression if you can rewind to a place and a smell and the weather and you get these phantom images of where you think he played the song. For an acoustic type of song, it has everything."
Listen to the best of Paul McCartney & Wings on Apple Music and Spotify.
The full Red Rose Speedway tracklist is:
Side One
1. Big Barn Bed
2. My Love
3. Get On The Right Thing
4. One More Kiss
5. Little Lamb Dragonfly
Side Two
1. Single Pigeon
2. When The Night
3. Loup (1st Indian On The Moon)
4. Medley:
a. Hold Me Tight
b. Lazy Dynamite
c. Hands Of Love
d. Power Cut