Peter One Visits 'Tiny Desk' To Showcase Acclaimed 'Come Back To Me' Album
The much-praised album was released on the revered Verve label in May.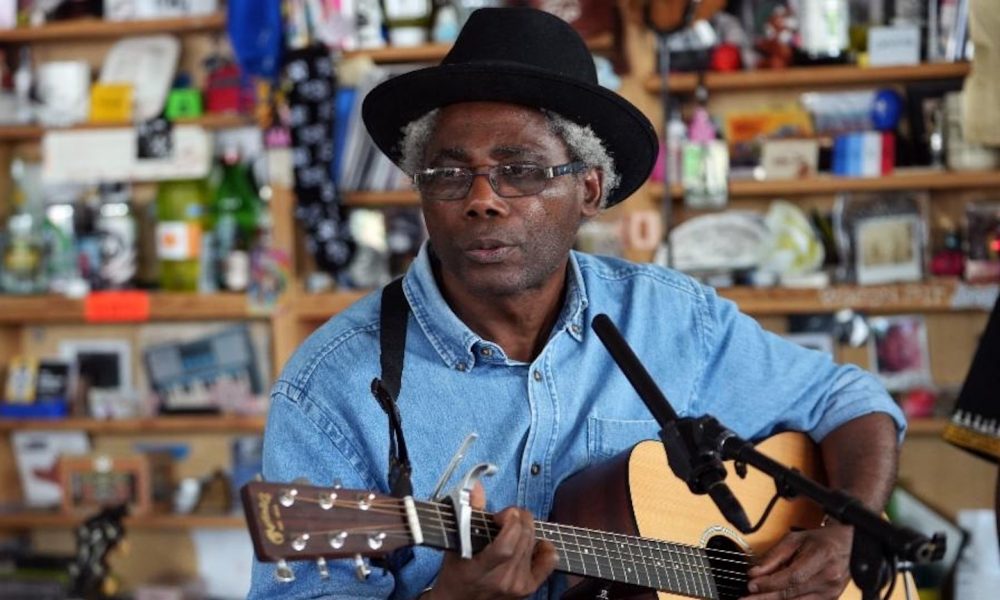 Côte d'Ivoire native and Nashville resident Peter One has performed on NPR's celebrated Tiny Desk series, in the wake of widespread acclaim for his Come Back To Me album.
The appearance follows One's recent bookings on Amanpour CNN, PBS News Hour, WNYC, and previous support from NPR which has included features on All Things Considered and "Favorite New Artists Of 2023 (So Far)." On the latter, host Bob Boilen played the album's uplifting opening track, "Cherie Vico," and said: "I pick the final cut from a man that may not perfectly fit the definition of a new artist…Peter One has released a gorgeous new album, Come Back To Me."
One had been a highly popular artist in West Africa as one half of a duo with musical partner Jess Sah Bi, whom he met in college in Abidjan, the Ivorian capital. They released two albums together, after which political unrest and economic circumstances prompted One's move to the US in 1995, later settling in Nashville. He failed at first to find the recognition in the US and beyond that he craved, but in 2018, US independent label Awesome Tapes From Africa reissued the duo's debut, Our Garden Needs Its Flowers, to critical applause.
Then at the age of 67, One was signed by the famous Verve label and released Come Back To Me as his major label debut in May. In between tracks on the Tiny Desk session, he says: "So far I've been working as a nurse – but now I'm back to my passion: music, as my career."
One performed at Newport Folk Festival on Friday, and his upcoming concerts include the following dates:
July 28 – Newport, RI – Newport Folk Festival
Sept 19-23 – Nashville, TN – Americanafest
Sept 23 – Franklin, TN – Pilgrimage Music & Culture Festival
Oct 8 – Monterey, CA – Rebels & Renegades Festival
Buy or stream Peter One's Come Back To Me.