PJ Harvey Teases New Music And Shares New Playlist
The star has returned to the studio with her longtime collaborators John Parish and Flood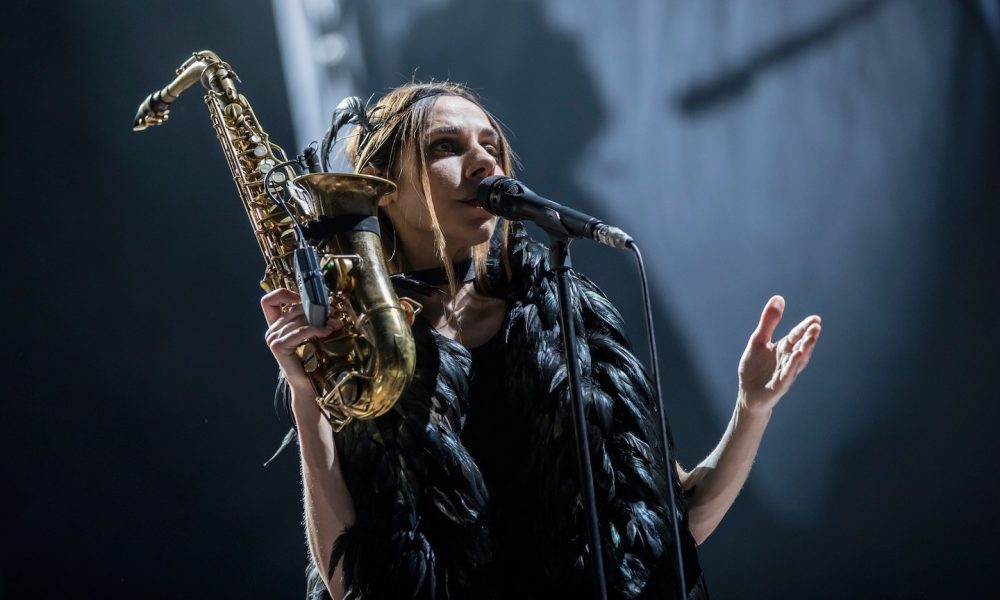 PJ Harvey has begun teasing new music and shared a new playlist of songs from her back catalog.
The star has shared two new clips from the studio on her social media accounts, which were filmed, directed, and edited by Steve Gullick. One shows the artist playing a reverberating instrumental on the electric guitar, interspersed with snaps from the studio of her collaborators, including John Parish and Flood.
The second features the same instrumental but adds Harvey singing over the top of it. After the track finishes, she and her production team are seen chatting and laughing on a sofa in the studio.
In the second post, Harvey invited fans who "would like to be the first to hear about new music" to join her "mailing list community." You can sign up to receive updates here. In a recent newsletter, she told fans: "I have recently been in the studio with John Parish and Flood, my closest musical partners for nearly 30 years. This is a celebration of their masterful work with me. I am so grateful. Thank you John. Thank you Flood. I love you both."
The missive also teased a new announcement coming "next Tuesday [April 25] at 8pm BST."
The clips follow the musician announcing last week that she was making a new playlist on Spotify featuring tracks from her back catalog that were produced by Parish and Flood. The playlist includes the likes of "Send His Love To Me," "The Last Living Rose," and "The Orange Monkey" and draws from the albums To Bring You My Love, White Chalk, Let England Shake, and The Hope Six Demolition Project.
Last year, Harvey released a special 59-song collection titled B-Sides, Demos And Rarities. The release, which was made available on vinyl, CD, and digital streaming platforms, spanned decades. Most of the songs on it were previously unavailable physically or digitally, and 14 tracks were either previously unreleased or in previously unreleased versions.
Buy or stream B-Sides, Demos And Rarities.